WWDC Highlights for App Publishers: Personalization is Front-and-Center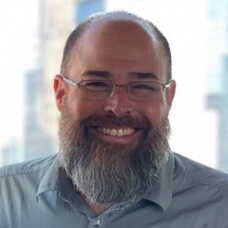 One of the few rumors circulating ahead of WWDC 2022 was that notifications would see major enhancements. We were all eyes and ears, as always, especially after last year's introduction of Notifications Summary and Focus modes.
What we saw this year was less revolutionary than evolutionary, even though it all starts with the one screen iPhone users see most often — the Lock Screen. In iOS 16, everything on the Lock Screen is customizable – from fonts, colors and photos to adding widgets previously only available on the home screen. What's more, you are no longer limited to just one Lock Screen. You can have several, each with a unique backdrop, style and set of widgets, with the ability to easily switch between them. WidgetKit makes it easy for developers to add glanceable information from their apps. And with an update rolling out later this year, the same code will be used for both iOS widgets and Watch complications.
To avoid covering up the Lock Screen image and allow all of this rich information to shine, notifications will now roll in from the bottom of the Lock Screen as you receive them. You can swipe up to expand the list, or choose to collapse notifications through the day.
In addition, new Live Activities will make it easier to keep tabs on things happening in real time. Rather than receiving multiple notifications from the same app for things like the game's latest score, food delivery orders or ride-share arrivals, this information can now be pinned to the Lock Screen, keeping you up to date without having to unlock your phone. Starting with an update to iOS 16 later this year, developers can use the Live Activities API to create these compact and glanceable experiences — at which time, technical details will be clear.
The new widget and notification designs on the Lock Screen are perfect for an always-on display, and the underlying iOS 16 code confirms that Apple is laying the groundwork for such a feature.
All of these updates tie together in powerful ways to build on what Apple introduced last year by extending Focus to the always-on Lock Screen. Now your choice of a photo and widgets can be tied to a particular Focus, allowing you to easily swipe between them and have all of your notification, app and contact settings apply automatically.
Focus also carries into apps themselves with Focus filters to filter out distracting content. For example, Safari tabs, emails and conversations in Messages not related to a particular Focus will simply be hidden. In addition, a new Focus filter API will allow developers to help you focus in their apps as well, making third-party apps more responsive to users' Focus settings.
A few others updates we thought were compelling include:
Apple Wallet got some exciting updates in its evolution to do more than just replace your physical wallet. From enabling POS-less transactions with merchants and order tracking to the no-cost/fee Apple Pay Later, and allowing for more private in-app ID verification, as well as sharing digital keys.
Another shoe that's finally dropping is that iOS devices will be able to receive web notifications in 2023, which is functionality where Apple's been a longtime hold-out.
WeatherKit gives developers the ability to integrate Apple Weather forecast data directly into their apps, while the new App Intents framework enables developers to make their apps' content and functionality available to Sire and Shortcuts with no user setup.
​​The Messages app now includes the ability to edit and delete sent messages and mark messages as unread. SharePlay sessions can be activated directly from Messages to enable real-time experiences alongside conversations with friends. And a new Shared With You API will allow developers to integrate shared experiences directly into their apps, so the content is right there waiting for you.
Last year WWDC introduced several building blocks to give consumers greater control over their privacy and digital wellbeing, while giving brands new types of notifications for more nuanced delivery. While only Apple may know how widely Focus has been adopted, iOS 16 ties it to how consumers personalize their phones, giving them a much stronger screen to stand on.
In fact, Airship recently analyzed notification behaviors of more than 450m users moving from iOS 14 to iOS 15 and saw that notification opt-in rates grew 27%, while opt-out rates decreased 14%, despite average sends per user growing 14%.
So, either everyone is getting much better about positioning the value of opting in and following through with customer respect and relevance, or WWDC is on a steady annual march toward Apple realizing its user-centric vision for mobile's future.
We'd like to think it's both and would love to help your brand master mobile app experiences. What's next? We'll be attending the rest of the WWDC sessions this week and will update you on our plans.
Subscribe for updates
If the form doesn't render correctly, kindly disable the ad blocker on your browser and refresh the page.
Related Posts
Categories