How Mobile Marketing Innovation Created "The Year of the Unicorn"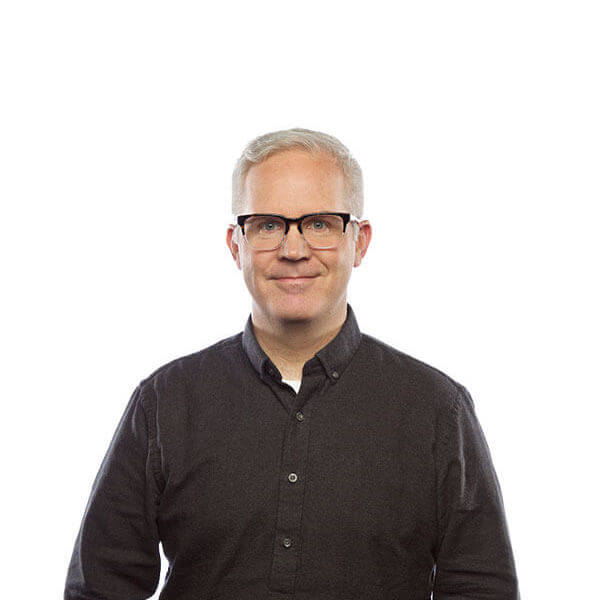 This article was originally posted on Mobile Marketer.
This year is being billed as the "year of the unicorn IPOs" because as many as 100 companies valued at $1 billion or more reportedly plan to go public in the coming months. Many of the biggest names involved, such as Uber, Airbnb and HotelTonight, are mobile-first businesses. They regularly connect with billions of smartphone-toting consumers globally by offering a relatively frictionless, on-the-go customer experience.
These companies aren't creating an entirely new consumer market from scratch. Before Uber — which filed for IPO this week — there had been taxi and black car services for decades. Prior to Airbnb, there were online classifieds like Craigslist where people advertised homes rentals during their locale's tourist seasons such as the National Cherry Blossom Festival in Washington, D.C., or South by Southwest in Austin, Texas. Travelers had booked hotels via offline travel agents since the 1940s before using websites like Priceline and Expedia for the past 15 years. Then came along HotelTonight in 2010, and the brand last month was purchased by Airbnb and will be a major factor in its parent company's IPO.
Similar to HotelTonight, many of the IPO-bound brands premiered around the start of this decade. It's no coincidence that mobile apps also started to attract gigantic investor funding in the few years following the debut of the iPhone App Store in July 2008. What these companies have done since then is continuously iterate on making a better way for consumers to perform already existing habits. These startups leveraged the immediacy of mobile apps, push notifications, SMS and even mobile-friendly email to completely transform the end-to-end experience in their markets.
Ridesharing means caring about CX
For instance, in 2009, Uber started using location data to help its drivers know where customers needed to be picked up. Lyft, which went public on March 27, mimicked the app when it debuted three years later. Suddenly, you didn't need to raise your hand in the air to hail a cab — Uber finds you. This mobile-minded service also gave customers a sense of control over complicated pickup situations with a push of a button by allowing them to call or text the driver.
These days, Uber will even send push notifications when drivers accept pickups, then a notification showing how long before they'll arrive and, finally, one for how long they'll wait before moving onto another ride request. What's more, you can see where exactly your driver is on a map via the Uber app. Once you get in the car, Spotify customers can use the Uber app to dial up their favorite tunes on the car speakers. Lastly, the service sends you email receipts that make it easy to expense rides while on business trips.
Compare that overall experience to 10 years ago when you had no idea whether a cab would be available. Or, remember when a black car service would tell you over the phone that your ride would be there in 20 minutes, while fully knowing the wait time would probably be closer to 40 minutes? Since Uber launched 10 years ago, mobile apps have made this kind of experience better, and now nearly every major yellow taxi or black car service has its own version in their effort to compete.
What it means for brands in other verticals
Similarly, HotelTonight and Airbnb use mobile to deliver relevant messaging at the right time and place. HotelTonight pings app users with last-minute discounts as lucrative as 50% off while employing location data to offer nearby room vacancies. Airbnb has found that host-to-customer communications are three times faster when done through the mobile app compared to email.
Other verticals can use these mobile-centric tactics to better their customer experience. For instance, Subway offers a six-inch sandwich for just $2.99 if you sign up for its SMS-only program, which has attracted 5 million customers to join and accomplishes an 85% retention rate. They then get lunchtime specials notifications during weekdays based on their local Subway.
Location data can also be combined with many other kinds of emerging tech. For instance, Outdoor Voices, a direct-to-consumer athleticwear brand, offers an AR-powered mobile app that encourages users to go for a hike and shop while out on the trail. Called OV Trail Shop, the app scans clothing items and other gear worn by fellow hikers and points the user toward the nearest Outdoor Voices store to browse. What's more, the items can be purchased on the app via Apple Pay and then picked up in-store.
Mobile drives the future of digital transformation
Brands from all verticals need to continue their digital transformation so they don't let an Uber disrupt and take over their market. This mindset requires a focus on continuously driving mobile innovation.
The next major focus for mobile app players will be on artificial intelligence (AI), which will spearhead the next phase of the business community's digital transformation. That's obviously true of Uber and Lyft, with their self-driving car initiatives, but it's also huge for the HotelTonights, Subways and Outdoor Voices of the branding community. Thanks to AI and machine learning, marketers will soon be able to orchestrate their messaging and deliver information proactively on the channels and at the frequency each individual prefers. The user will get text messages, push notifications or emails when they're most likely to appreciate them based on their past behavior. This advancement will drive better customer experience and, therefore, better marketing results.
The reason IPOs have exploded in 2019 is because of mobile. Specifically, Uber, Airbnb and HotelTonight have succeeded by having one thing in common: using better communication to take mundane tasks like hailing a cab or booking accommodations more seamless. Just like those brands were at the precipice of the mobile app customer experience circa 2010, marketers should anticipate a whole new realm of disrupters emerging with AI and new platforms in the coming decade.
For more great resources on customer engagement, check out our blog and subscribe to our newsletter.
Subscribe for updates
If the form doesn't render correctly, kindly disable the ad blocker on your browser and refresh the page.
Related Posts
Categories