Why e-Retailers Should Lend Baby Boomers a Hand During the COVID-19 Pandemic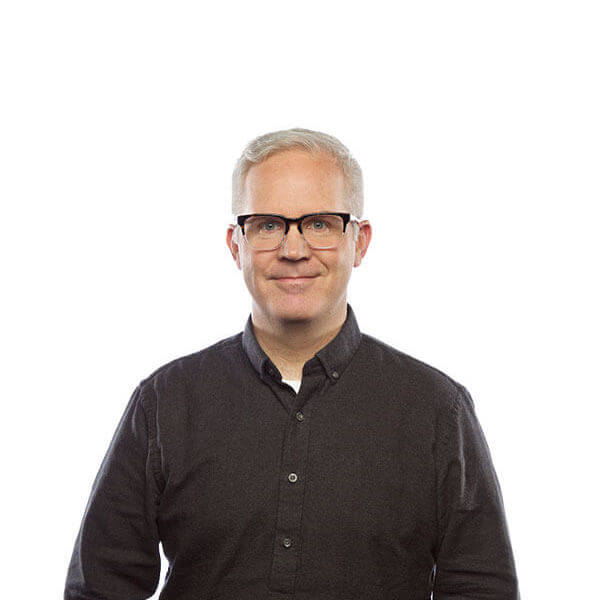 This article was originally published on Digital Commerce 360.
---
Although baby boomers regularly make purchases online, they, by far, prefer traditional stores' personal engagement. 84% of them instead shop in-store, and 67% report that if an item they want is available online or in a nearby store, they will purchase it at their local retailer rather than use ecommerce.
At the same time, due to the COVID-19 crisis, suddenly, an all-time high number of boomers are found in Zoom groups while video-conferencing with friends and family. They are online like never before.
What's more, boomers in most locales are not going to the mall now or perhaps for weeks ahead. Even as governments start reopening our economy, this aging generation will likely shelter in place for longer. That reality represents an opportunity for digital commerce players to gain a more significant foothold in this demographic. Manu boomers are now retired and can—unlike younger generations—continue to spend money quite normally. Further, with a population of over 75 million strong in the U.S., this group controls 70% of the nation's disposable income.
With retailers scrambling to make it to when the economy fully reopens, they should look to this audience, ranging in age from 56 to 74. Here are a few things brands should do to attract Boomer's ecommerce purchases.
Find Boomers on Social Media
While boomers may prefer to shop offline, this group isn't digitally averse. In fact, they famously enjoy using Facebook, where they regularly connect with children, grandkids and old friends.
Advertising on social platforms like Facebook and Twitter is much cheaper than usual because brands have pulled back on their budgets, lessening the demand and lowering cost-per-thousand (CPM) rates. These platforms offer age-based targeting, so e-commerce players can zero in on boomers right now and get them to click through to your offer at unusually low ad prices.
It's worth noting that all consumers are probably shopping during unusual times—such as afternoons, rather than before and after work. That's they are either working from home or not working. Keep that idea in mind, too, with boomers. While they may be retired, boomers are currently cooped-up at home instead of out and about. You can reach them on their preferred social channel for many hours of the day now.
Fine-Tune the Process
While boomers are not computer illiterate, they are not as digitally savvy as younger consumers. If you are buying ads to get their business, be sure to create dedicated landing pages that speak to their generation without patronizing them. Experiment with landing page copy, color schemes, opt-in calls to action for email, SMS and digital coupons, and the general CX and flow to checkout. These experiments will increase conversion rates during COVID-19 and arm your ecommerce team with learnings about what works vs. what doesn't work for boomers for more normal times ahead.
And offer services that help them out right now, whether online or offline. For instance, Walmart, Target and dollar stores have created "senior hours" in the morning. Hence, the elderly feel more comfortable with their level of exposure as they will be more conscientious about physical distancing than younger generations due to being at higher risk for severe COVID symptoms.
Keep Boomers Updated
Educating new customers about how you can help them is always key, but it's even more important with boomers during this crisis. Make it clear that they will be notified throughout the delivery process in case there is a delay or another issue. If they are a first-time customer, this assurance will go a long way in turning them into loyal patrons.
Explain the benefits of downloading your brand's app or joining your text messaging service, informing them that they can get mobile notifications about where their package is in the supply chain. Grocery players have an especially strong opportunity, as people are generally more stressed than usual about keeping their cupboards and fridges stocked with something to eat.
Retailers of all stripes may want to consider creating a two-minute video for first-time customers to start the onboarding process. The clip can detail how the ecommerce experience works from online shopping and the returns process to mobile notifications and the UPS or USPS truck pulling up for contact-less delivery or returns pick-up. The video can also explain to them how to set user preferences within the retail brand's app.
Flex Your Fundies
Indeed, there's an opportunity for ecommerce players to be helpful to this older generation during the pandemic. Your efforts will be worth it, too. When boomers shop online, they go big: Their average order size comes to $203, far surpassing millennials' average spend ($173).
Therefore, find boomers where they spend their time online (Facebook, likely), experiment with all aspects of CX, so your ad spending makes the virtual cash register ring. Keep them in the know about your operations, their orders and loyalty benefits. These fundamentals are key to a 2020s ecommerce strategy. They can pay dividends for building loyalty around a seasoned set of new customers who will continue to buy from your brand even after they can casually walk into stores again.
Subscribe for updates
If the form doesn't render correctly, kindly disable the ad blocker on your browser and refresh the page.
Related Posts
Categories