Clubhouse Has a Major Notifications Problem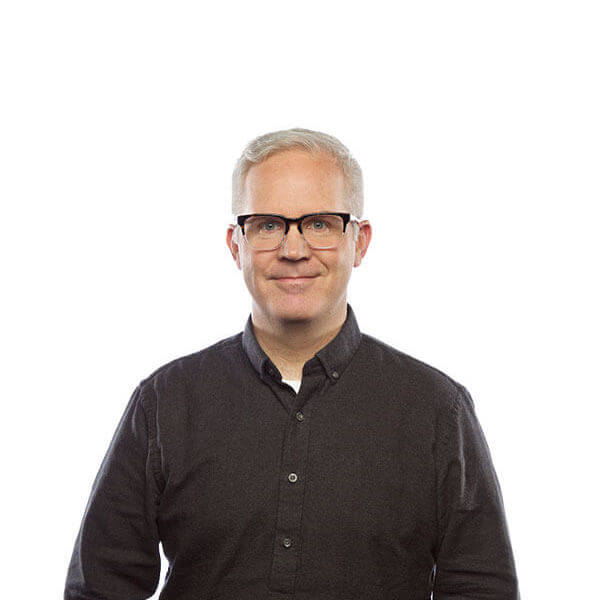 This article was originally published on Street Fight.
---
Before sitting down to write this piece, I got dozens of Clubhouse notifications in just a few hours. This flood of alerts piqued my curiosity. So, I went to Twitter and searched "Clubhouse notifications," and a long thread of tweets by annoyed Clubhouse users emerged in my results. No, I was not alone.
This situation hampers not only the user experience on Clubhouse. When mobile marketers send too many notifications, they are discouraging users from clicking through and even tempting them to delete the app.
Clubhouse, which is an awesome invite-only app for live audio group discussions, was last reported to have eight million users. That number is impressive considering it only had two million in January and just 1,500 in May 2020. And the app isn't even available for Android users yet.
The startup was founded by Paul Davidson, who previously was best known for creating a momentarily buzzy "serendipity" app called Highlight that quickly fizzled out. Further, Davidson and his Clubhouse team likely see their new platform becoming more of a true social network with various features rather than a one-trick-pony for audio get-togethers.
But if they want Clubhouse to stand the test of time and evolve into a sophisticated platform, they need to avoid a burn-out similar to Highlight. And their notification strategy needs to be refined.
Direct Users to a Preference Center
Mobile apps became more popular last year, as my company found that app audiences grew 31% year-over-year — nearly twice the growth of the year before. Even for B2B buyers, the importance of mobile apps has more than doubled since 2019, per recent research from McKinsey & Company. What this means is all brands need to respect people's screen time with notifications even more than before.
To be clear, it's not as if Clubhouse doesn't allow users to control notifications to an extent. During and after the app's sign-up process, it lets them choose from dozens of largely general topics like Venture Capital, U.S. Politics, and Comedy. Also, users can choose whether they want to receive notifications on a Very Frequent, Frequent, Normal, Infrequent, or Very Infrequent basis. (I had my setting on Normal when I was getting peppered with alerts.)
Yet Clubhouse users seem to be unaware they have these notification controls or have altogether forgotten about them — being hard to find and not deep-linked to iOS settings doesn't help. It's clear from online buzz that they need to be reminded about fine-tuning their alerts with the preference center and throughout the onboarding process. The app should consider creating an in-app message or sending notifications of its own that say, as one possible example, "Getting too many notifications? Only get the ones you want by tapping now!"
Further, Clubhouse proprietors would be wise to go beyond their current preference center.
Give Users Even More Control
To create the best UX, Clubhouse should consider setting up a preference center with more granular options for topics and personalities. For instance, if retail marketers only care to listen in when Amazon is the main topic, they should be able to set their preferences so they only get a notification for those sessions. And if users only want a notification when someone like Tesla CEO Elon Musk or filmmaker Ava DuVernay make a speaking appearance, boom—that's what they should get, and that's it.
It wouldn't be too different from what The Wall Street Journal does with email and app notifications. Readers can sign up for alerts for not only specific authors and articles about popular topics like wine or singular companies like General Electric, but also subjects as narrow as when the publication puts out a new puzzle for its readers to solve. That's right, some people just get WSJ puzzle alerts.
To make this even more scalable, Clubhouse should be prodigious with its use of zero-party and first-party data, creating audience segments from in-depth analytics and powering machine learning models to continually optimize the customer experience.
Test Frequency Options
Clubhouse should also consider going beyond the frequency options of Very Frequent, Frequent, Normal, Infrequent or Very Infrequent, none which are quantified for the user. It would do better by allowing people to pick a number of sessions they want to be regularly alerted about.
Finding the right number for the frequency options can help retain users. So, Clubhouse marketers and product designers would be wise to experiment via A/B and/or multivariate testing to find out what choices work best, maximizing the number of users that are onboarded successfully. Perhaps five, 10, and 15 sessions a day or week would be the right frequency choices, but it's better to test rather than to guess.
Additionally, Clubhouse could offer users choices on what days or times of day they receive notifications. For instance, some people may want to regularly listen in over lunch break, while others will only want to participate during weekday evenings and/or Saturday afternoons.
And if Clubhouse users know they have a limited number of sessions they are getting alerted about, it's highly likely they will click through at a greater percentage due to human nature. As merchants know, scarcity drives desire and therefore consumption—and this is not a new realization even for social networks. All of that will drive engagement rates and subsequently curtail app user churn.
Embrace a User-First Mentality
Another remedy to Clubhouse's notifications issue could be in-app messaging. This mobile marketing tool would inform users about live discussions they can join while they are already using the app. Further, Clubhouse should consider giving sessions administrators the ability to record their talks so others can listen in later to hear what was discussed. And alerts about these recorded sessions would be a natural fit for in-app message centers.
The main point would be that Clubhouse would move from a purely notification-driven interruption model, to deepening engagement with users. After all, the brand has to think about the user first if it wants to win the long game.
While what Clubhouse will do about notifications is unknown, one thing is certain: The current glut of alerts users receive is a problem. The issue can be triaged by first reminding users about the current preference center. But then Clubhouse should think longer term by offering more granular controls and better options, letting users listen in on the conversations they are truly interested in without being turned off by constant messages on their phone screens.
Subscribe for updates
If the form doesn't render correctly, kindly disable the ad blocker on your browser and refresh the page.
Related Posts
Categories