Mobile Marketing: 8 Essentials for Getting it Right
"Mobile is not a channel. Mobile is an opportunity to transform your business" said Thomas Husson, Forrester VP and Principal Analyst in our recent webinar.
A big part of that transformation is doing some careful re-thinking about how you relate to your customers — and adapting to the "new normal" of customer expectations: access to instantaneous interactions with brands in their exact moment of need, anywhere and everywhere.
To truly take advantage of the power of mobile marketing to grow your business and deepen relationships with your customers, our experts recommend keeping these eight principles at the center of your mobile marketing strategy.
1) Focus on Invitation, Not Interruption
Serve before you sell. Even loyal customers will quickly delete an app if it's focused more on your business objectives than their needs. Interruptive advertising is accepted even less on mobile than on other mediums such as TV and desktop browsing, where it is more accepted as a customary cost of the medium (and skipped or ignored whenever possible).
You must have a unique approach to stand out with users. Winning mobile strategies offer the right mix of customer-centric service and utility for users.
---
CASE IN POINT: My Lawn App from Scotts
Scott's My Lawn app offers helpful diagnostic tools and tips to let users have the best lawn on the block. From estimating your lawn size to identifying weeds by photo, the app serves as "your yard's new best friend." The app customizes your lawn care recommendations based on region, the season and the weather. It even sends automated messages to remind users when it's time to tend to their yard. Scotts' focus is on serving users before they sell to them — a perfect example of "Invitation, Not Interruption."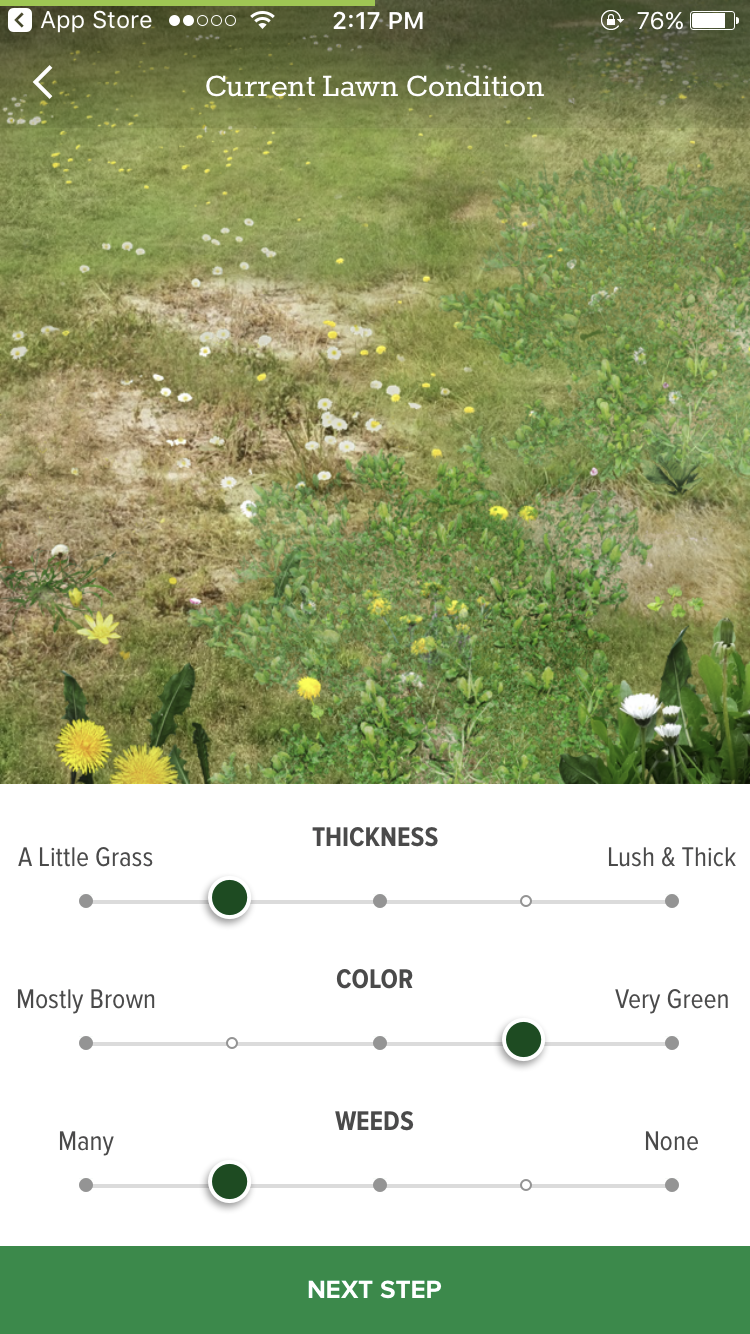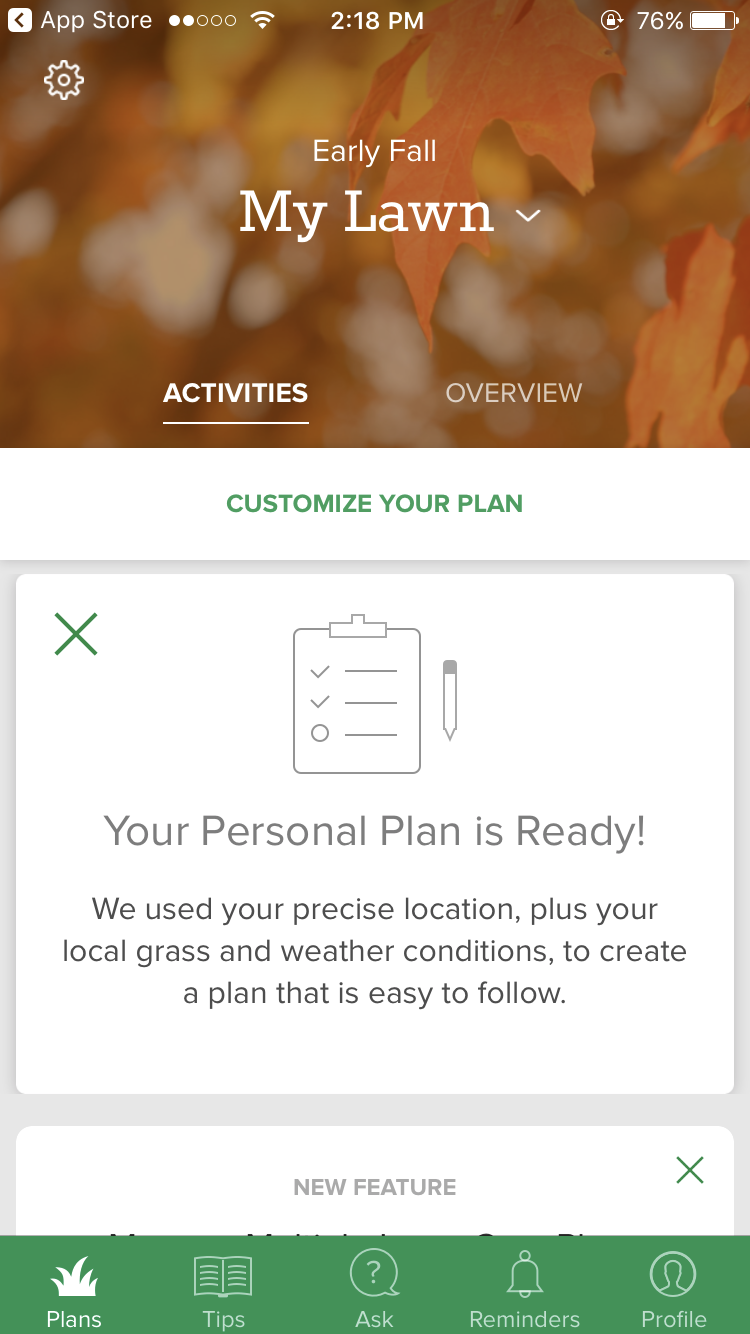 ---
2) Cultivate Owned Experiences, Not Paid Media
Why rent when you can own? For a few years, brands thought they owned their social media channels, only to find out they were wrong. Facebook and other social channels limit audience reach and control what your fans see (unless you're willing to pay).
With apps, you truly own the space — and it comes with a built-in messaging channel (push notifications and in app messaging) that allows you to contact your most loyal users anytime, anywhere.
3) Use Precision Targeting
While mobile technically works as a broadcast (one-to-many) medium, it's made for so much more. If you're saying the same thing to everyone, consumers will quickly tune you out. You need to fulfill a vital purpose for each consumer in their life, and you need to reach the right people with the right personalized message at the right time. And with the user-level data available on mobile, you can.
---
CASE IN POINT: U.S. Open App
The U.S. Open app uses precision targeting as well as geofences and beacons to engage attendees with notifications and rich in-app content such as a daily schedule of events and sponsorship partner messages. For last-minute ticket sales they combine data points from location and in-app activity to net a massively high conversion rate of 32%. Learn more about thier approach in this blog post.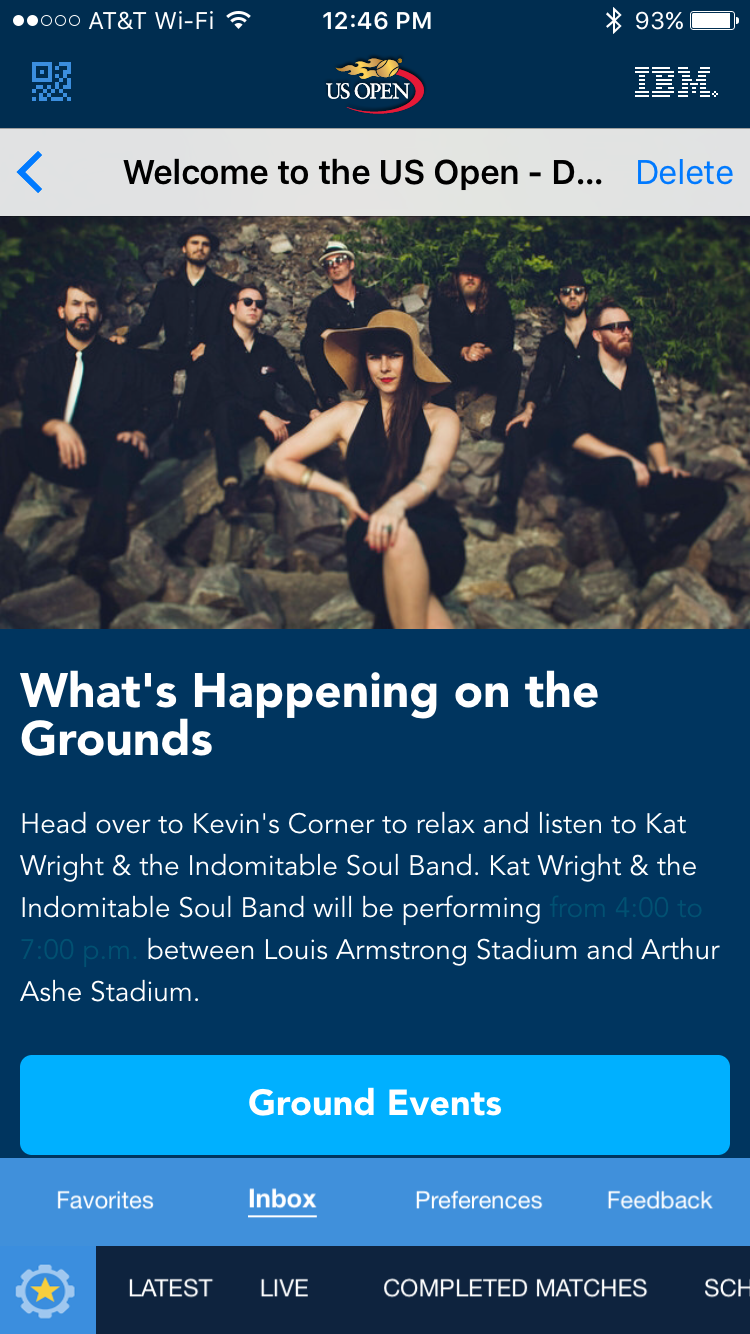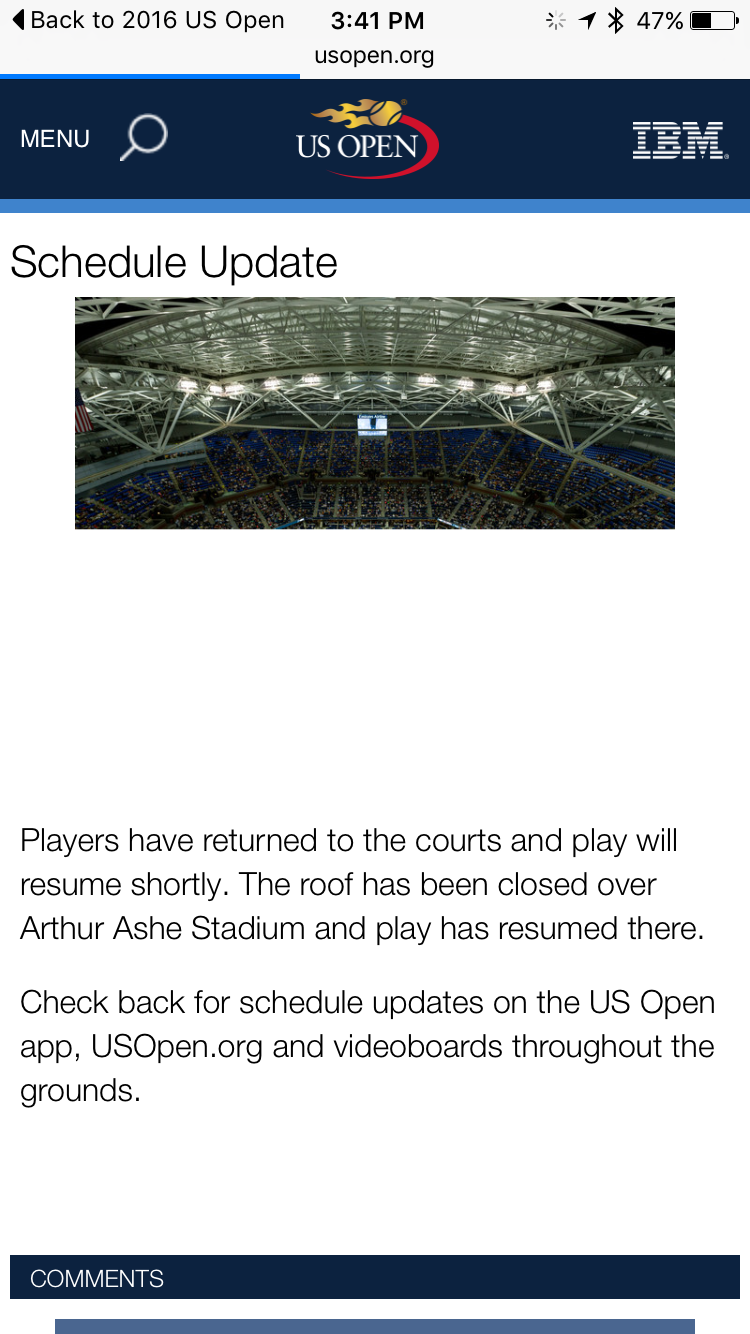 ---
4) Get to Know Your Customers
The most powerful predictor of future events is a user's past behavior — the places they have been, the products they have researched and where they are right now. Where do your users live, work and spend their free time?
Mobile data creates an unprecedented opportunity to bring together everything you know about your customers together (past purchases, behaviors, locations, etc.) so you can customize experiences to a degree that can make your interactions feel like magic.
>> Learn more about our customer intelligence and mobile analytics solution, Insight
5) Create In-the-Moment Interactions that Matter (Instead of Relying on Reach and Frequency)
"Reach and frequency" used to be the name of the game in marketing. But hitting people repeatedly with the same message no longer works on its own.
Pester consumers and they'll ignore your messaging, unsubscribe from your communications — even delete your app. Drive moments that matter and your message is far more likely to resonate with your user.
6) Accept (and Adjust to) the Fact That Today's Conversations are Consumer-Controlled, Not Brand-Controlled
By giving consumers the ability to choose what they are most interested in, brands can empower them to control how they're approached, creating a symbiotic loop of relevance and understanding between brands and consumers. There are dozens of ways to do this on mobile — from creating robust in app preference centers to using interactive messages to create feedback loops inside and outside of the app.
7) Communicate Across Multiple Screens, Not Just One
Today's consumers jump from smartwatches, to tablets, to phones — all in the span of a few hours. Marketers must be thoughtful about what types of experiences consumers want to have on each device — and keep in mind the limitations of screen size as well as user context.
8) Emphasize Relationships, Not Transactions
Traditional marketing has tended to be very transaction focused. But mobile is about more than just spurring a one-off purchase — it's a long game. Mobile marketing is about building relationships.
>> See how our Mobile Engagement Loop model helps you re-think your customer interactions on mobile
This means not only getting the consumer to download your app, but getting them to keep it and use it frequently, by offering exceptional service and relevant benefits.
Mobile Marketing Pushes the Boundaries of What's Possible
From merging physical and digital worlds, to building a complete, contextual understanding of a customer's journey — mobile powers experiences that have never before been possible.
Want help getting there? Our strategic services team can get you where you need to go. Schedule a free consultation anytime.
Subscribe for updates
If the form doesn't render correctly, kindly disable the ad blocker on your browser and refresh the page.
Related Posts
Categories