4 Mobile and Location Trends for Brands to Keep an Eye On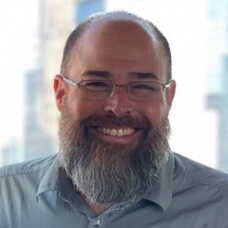 This article was originally written by an Airship team member for Street Fight.
Believe it or not, this is the smartphone's third decade. When it comes to mobile apps and location-based marketing, so much has changed since the advent of the iPhone in 2007.
While it's hard to predict what will become of mobile and location-based media in the next 10 years, it's fair to prognosticate what we can expect for the rest of this year and beyond. Here are four mobile and location trends brand marketers need to watch.
Trend #1: Brand CMOs Become Mobile-Centric
Chief marketing officers (CMOs) have been enduring intense scrutiny. McDonald's, Uber, and Johnson & Johnson in 2019 eliminated their global CMO roles in favor of growth-minded titles, and therefore industry pundits wondered if such moves meant that chief marketers were headed toward extinction. But really—especially when it comes to fast-food brands like McDonald's—CMOs can survive and thrive by leaning into mobile and location.
Chipotle and Subway offer inspiration for CMOs. Chipotle CMO Chris Brandt has created a major turnaround story in the last few years, focusing on innovative mobile apps like TikTok and Venmo to help lift sales by the billions. Subway, which recently named Carrie Walsh as CMO, has built up a text message list to the tune of 5 million customers, seeing a 144% increase in redemption rate compared to the same promotion employing text messages.
The truth is that mobile has quickly become the heart of brands. It is often the most immediate point of contact for customers and the channel most able to create a truly personal experience at scale.
The CMO of the 2020s will not only have to focus on mobile to survive, but he or she will also need to keep experimentation and testing strongly in mind. The fast-food marketers mentioned above embraced A/B testing and other methods to lift their sales. They considered location, messaging frequency, and actual marketing tag lines to be subjects of critical analysis. It's important to note that ideas with staying power like Subway's "$5 Footlong" don't come along by chance. It was all about, as the brand told the Wall Street Journal, testing and learning.
Trend #2: OOH Booms with More Sophisticated Location
The out-of-home (OOH) advertising space is growing exponentially and is now an $8 billion industry in the U.S. And it's expected to double by 2023.
What's more, IKEA recently provided an example of how location can drive OOH creativity. The brand opened a store in Greenwich, England, touting it as the most eco-sustainable IKEA in its history. Since the town is a suburb of London, billboard ads all around The Big Smoke went up, and they encouraged potential shoppers to skip the gas-guzzling Uber rides and walk to the store. The main piece of creative was a number—an approximation of how many steps it would take while hoofing it to the IKEA from their location. The OOH campaign's combination of location and creative thinking deserved accolades and got them from the ad world.
While this example should inspire location-minded marketers everywhere, it's really just the tip of the iceberg for what can be done with more holistic campaigning. What if IKEA combined the OOH ads with mobile app notifications, text messages, or other location-based marketing? Such ideas supply power to turning an ad campaign into ongoing customer relationships while providing practical, streamlined services to get that new bedroom set delivered home after seeing it in the store.
Trend #3: Engagement Requires Giving Customers More Control
Instagram and Facebook are reportedly testing getting rid of the like button. If social platforms actually do away with likes, brands will refocus from such vanity metrics and put a steady eye on measuring advertising and marketing on ROI, which will entail more meaningful engagement metrics (think click-throughs and product page visits).
For years, outside of click-throughs and actual purchases, likes, retweets, and shares have been ways for social media advertisers to gauge individuals' purchase intent. In a post-likes world, it will only be more important for marketers to offer customers a robust preference center where they can determine how and when a brand engages with them. Give mobile customers channel options and frequency controls for different types of messaging.
Trend #4: Privacy Era Becomes a Reality
Privacy will be a hot topic in 2020 and the years to come. By now, we've all read about how CCPA (California Consumer Protection Act) and GDPR (Global Data Protection Regulation) will change the way brands approach data. These laws will impact everyone, as consumer demand for data privacy is greater than ever. Nearly half of U.S. consumers feel they have little to no control of their personal data.
For the last few years, it sometimes has seemed like brands were paying lip service to privacy. But now, the privacy era—thanks to legislation—is very real. So what does this mean to CX? To protect the reputation of their brands and their business partners, marketers need to look hard at their data operations. Are there areas where you're buying third-party data? If so, develop a system to maintain confidence that your data sources are compliant. Software vendors will need to stay ahead of this ever-changing regulatory landscape.
In sum, we'll see CMOs become more mobile-centric, OOH ads ramp up and get more sophisticated, and social engagement and data privacy grow in importance going forward. Mobile-minded and location-focused marketers will be in the thick of nearly every advancement our industry makes.
Subscribe for updates
If the form doesn't render correctly, kindly disable the ad blocker on your browser and refresh the page.
Related Posts
Categories