Highlights from the EMEA session of Elevate 2021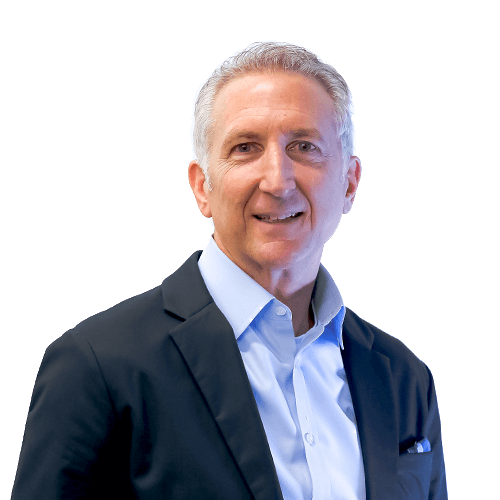 Last Thursday we revealed the EMEA portion of our Elevate 2021 Customer Forum. It was a content-rich event with insights from customers and thought-leaders across the region, including keynotes from Benedict Evans, Apptopia CEO Jonathan Kay, and Airship CEO Brett Caine.
Delegates were treated to observations and data-driven actionable approaches from Disneyland Paris, Shell, BBC, Kilo Health, as well as a series of networking sessions led by event partners mParticle, Mixpanel and Appsflyer.
COVID-19 Accelerates Digital Transformation
Speakers recognized how COVID-19 significantly drove digital growth, revealing how the pandemic has caused brands to refocus their resources into the mobile app space to keep up with consumer behavior and preferences.
Airship CEO Brett Caine stressed the importance of mobile apps in our day-to-day lives. Caine cited Airship findings that mobile app audiences from its global customers grew 31% year-over-year in 2020, which was almost twice as fast as growth in 2019.
The pandemic shifted the position of the internet within the e-commerce funnel according to renowned tech analyst Benedict Evans. "Because people are now using the internet to decide what to buy… it's no longer just a price comparison engine. Now, it's a much more fundamental part of the purchasing journey."
Apptopia CEO Jonathan Kay shared data revealing the upside of investing in mobile app development to meet ever-increasing customer demand versus the downside impacts of not doing so.
Mobile Success Requires Prioritizing the User Experience
Examples from all speakers highlighted the necessity of ensuring every app ultimately addresses consumer preferences for a respectful, easy and respective experience. The more those experiences feel personal and contextual, the better for all involved.
Benedict Evans noted that consumers expect digital-first experiences because they know what a great experience looks like. What might work inside brick and mortar stores doesn't necessarily translate into what works in a mobile app. As he so aptly put it, "there's digital and there's good digital." The difference will make the difference between winning and losing.
Joseph Brookes, Digital Product Lead at Shell highlighted the importance of establishing better internal cross-functional collaboration when they rebuilt their app, bringing different teams together towards a 'connected customer' strategy. This meant that Shell redefined its product team to bring teams that would otherwise work in silos, from loyalty, digital payments, data and CRM, working towards the same shared objectives. By making this internal change, it enabled them to bring the product to market quicker, and to take actions within the app at scale and globally.
In the case of Disneyland Paris, their approach had the unique challenge of transferring Disney's magical moments in its theme parks into magical digital experiences, especially in the app. User feedback has been key in streamlining Disney offerings to ensure a purpose-built app experience that complements their physical spaces. Yasmin Kouchouk, Director, Digital Experiences, stated, "2019 for us was about ensuring basic functionality so that we could grow from there and drive business value." This data-driven approach has allowed for a consistent schedule of introducing new elements based on user information. In 2021, Disney continues to optimise everything from maps, booking ride slots, meet and greets, guest itineraries, and planning mealtimes based on a multitude of factors that contribute to more personalized guest experiences.
Honesty Pays with Consumer Data Use
Consumers are more conscious than ever before of how their data is being utilised. Speakers including Benedict Evans; Airship's SVP, Technology, Mike Herrick; and, BBC's Digital Product Manager, Carolyn Letts raised how privacy-centered changes across Apple and Android operating systems underline the importance of allowing their users to easily customize their preferences. It's a tricky situation: consumers want relevant, customized offers that anticipate their needs. Companies need to collect data in order to achieve this, but consumers are increasingly more reluctant to share. So how do we navigate this complexity?
Yasmin Kouchouk from Disneyland Paris addressed this, stating that significant resources and screen space were devoted to making sure their app made clear to users how specific permissions would benefit their experience in an easy-to-understand, clear and accessible manner.
Carolyn Letts stressed the need to "stay ahead of mobile platform changes and where possible get ahead". With 20+ BBC apps under her direction, she advised a granular approach to permissions so as not to overwhelm users and retain some of the control as a brand.
Product Manager at OneFootball, Inga Teserskyte noted the importance of user privacy and data sharing being a huge concern of their partners and the all-important balance between utilising customer data to personalise experiences and not bombarding clientele with messaging.
In the right circumstances, personalized yet respectful messages can drive real revenue. Research shows how personalization can boost revenue by more than 10% and deliver a 10 to 30% increase in marketing-spend efficiency. It certainly makes sense for brands to make investments to achieve this, but they must be tactful in the way they do it.
Build it Yourself Doesn't Scale
From the keynotes to our speakers, it was consistently highlighted that no brand is an island. Mantas Ratomski of Kilo Health stated, "If you want to scale efficiently, you can't build everything yourself." Making use of Airship's automated messaging capabilities allowed them to achieve target retention rates within the time scales they had set along with a 50% decrease in app refunds.
Yasmin Kouchouk of Disneyland Paris underscored how contextual messaging using Airship's location-based targeted push notifications was "a great tool for us," stating "timing is everything when engaging users".
Carolyn Letts spoke about the importance of integrations, especially for cross-channel promotions, and pointed out how team-wide inclusion making use of Airship strategic services sessions helped them discover and use features they might not have considered otherwise. The formation of the BBC's Notification Strategy Group has worked well to ensure all app content managers are working cohesively and staying on top of the ever-looming conundrum "how many notifications is too much?" When running multiple apps under one organisation, it is important to weigh the risk of cross-promoting the same message across too many platforms to singular users. Airship integrations provide tangible metrics that allow them to fine-tune this balance.
Organisational Commitment to Mobile Wins the Day
If there is one stand-out theme noted throughout the sessions it is that organisations must commit to digital experiences for their consumers if they want to succeed in today's marketplace. Airship's SVP of Customer Success, Michael Lavoie, aptly summarised, "Apps are central to our lives. The world has gone mobile and apps are the future of commerce"
Jonathan Kay emphasized the importance of mobile apps to brand and customer success from his unique position as CEO of his top mobile competitive intelligence company. Kay looked at the example of AndroidAuto and Apple CarPlay and how apps that integrate with them (i.e. Dunkin' Donuts) are seeing huge gains. When Dunkin' Donuts integrated with CarPlay, app usage increased by 40% over benchmark. Apps must integrate with the vessels and tools existing in the consumer's life to become a part of their everyday lives. Investing into your app and rewards programs will drive revenue and engagement, Kay added.
Nick Dymott, Head of CRM at Manchester United advised marketing teams to "fight for space in development, and ensure commitment on all sides of the business is aligned and in synergy." He pointed out that their editorial team have been utilisting the Airship platform to make data-driven decisions on what sort of content should be promoted across different users and channels, leading to an uptick in engagement rates.
Meko Elmekway, Head of Digital Sales Capabilities at EnBW noted that shifting the mindset to understanding digital as a priority has taken some time in an industry not traditionally considered digitally-forward. Yet now the business takes a mobile-first and mobile-only approach, having seen tangible results and growth from investing in its digital services. Meko summarised, "Whatever journeys we are designing, we must be conscious that our customers are in the driving seat. Consumers have choices and we have to convince them and build trust. Ultimately they have choices. So it's up to us to stay relevant."
This is just a fraction of the great takeaways from our Elevate 2021 EMEA session. Don't worry if you missed the event. You can access all of the presentations, panels, roundtables and technical labs, starting Tuesday, November 2nd. All you have to do is go here.
Subscribe for updates
If the form doesn't render correctly, kindly disable the ad blocker on your browser and refresh the page.
Related Posts
Categories