Data Tells a "Super Bowl" Story – Engage Your Audience During the Big Game.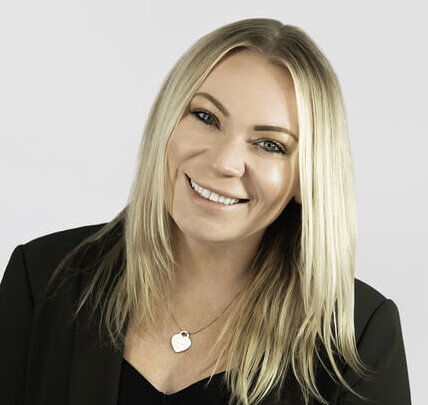 Millions of Americans will be centered around their desktops and mobile devices for "Super Bowl 53" on February 3rd, 2019, and we're sharing some of the best ways to engage users and drive app opens, brand engagement and overall revenue without the costly spend of television ads.
---
The Super Bowl is undoubtedly the most watched sporting event in the United States with more than 30% of US population tuning in to watch. In 2018 over 100 million people watched as the Philadelphia Eagles took the win over the New England Patriots in "Super Bowl 52." Of those viewers, more than 2 million of them were streaming the game on their desktop, mobile devices or connected TV (CTV). Keeping in mind the viewership of this annual tradition and the high rate of adoption among smartphone users in the United States it's safe to assume that a vast majority of Super Bowl viewers are also smartphone-enabled.
As the cost of 30-second ad campaigns rises to over 5 million dollars during the game, marketing managers are being tasked with finding the most effective ways to target audiences and drive revenue. Understanding user behavior during these games will help you build successful strategies.
Ask the Right Questions About User Activity
By taking a look at the aggregated app open data collected across Airship customers over the course of last year's Super Bowl Sunday, we're able to pick out some key moments of audience engagement. With more than 100 million app opens taking place during the course of the game—the question isn't "Should I engage my audience?" but "When should I engage my audience?"
Take this into consideration:
During the pre-show, mobile apps saw a 10% uplift in usage over the previous Sunday. As people were gathering to watch the game, sports, social and media apps all saw an increase in activity.

During the first quarter, app engagement trended downward with it's lowest engagement point coming just 15 minutes after kick off.

During the halftime performance, audience engagement hit a game-time low dropping 17% from the games first quarter. However, the minutes following the halftime show had a 25% uplift in app opens with 36% increase over that time the previous week.

During the third & fourth quarters, app engagement had leveled to that of the first quarter until the last five minutes of the game where only media and sports app opens saw an increase.

Post-game is where the magic happened. 30% more app opens occurred in the minutes following the games end than the first quarter average. With media vertical apps taking a large percentage of the app opens, social, sports, gaming, and retail all saw significant increases.
Using data analytic tools like Urban Airship Insight, marketers can track their engagement campaigns down to the specific user making re-engagement more successful than ever. In conjunction with Send Time Optimization, you can place content in front of your users when it's most impactful.
Take Advantage of Cross Channel Campaigns
With the explosion of engagement channels over the last decade the importance of a moment is more powerful than ever. Leveraging multiple channels is key and we've provided some examples below:
SMS – While your audience is messaging their friends about the halftime show and collecting on bets at the end of the game this is a pivotal moment to get quick responses and high open rates for flash deals and immediate content. With global SMS open rates being nearly 95% this channel streamlines the engagement process and gets your content front and center fast, so relevant information key.
Push Notifications – During Super Bowl 52 Urban Airship customers sent more than 200 million push notifications. The power of push is unparalleled, with 99% uptime, Urban Airship is the global leader in push. With tools like in-app messaging and message center you can reach 100% of your audience. This channel is an effective way to reach your customers for app engagement at peak app time pre and post-game.
Web Notifications – Provide a straightforward experience for your users by using web notifications to bring your audience back to your website. Whether you're running a special offer or promoting web content the power of a well-segmented web campaign can drive users to take action. Since a large number of purchase events are still taking place on the desktop, make sure to get your users attention while they are checking game highlights and social media.
(Urban Airship now supports web notifications for Safari – Upgrade your SDK today)
Email – Email is your advocate if your content isn't urgent. As a largely opted-into channel email gets a lot of traffic once the initial hype of the game has ended. Use email to re-engage your audience and bring them back to your campaigns to take action.
Social – The buzz around the game doesn't end with the final field goal. Social engagement continues long after the game and it's more than just a hashtag. Keep your content moving with your audience. As users dissect the plays, the performances, and the commercials you can leverage their interests to bring them back to your brand.
The Super Bowl and other widely viewed events create an opportunity for marketers to reach end users with relevant and timely content that captures the audience in the moments that matter most. With powerful cross-channel platforms like Airship's Channels Platform, SMS, Email and Web Notifications, we make it easy for brands to build relationships and monitor campaign success.
Are you maximizing your reach and engagement with cross channel campaigns?
Let us know how we can help.
Subscribe for updates
If the form doesn't render correctly, kindly disable the ad blocker on your browser and refresh the page.
Related Posts
Categories