With Contactless Shopping Becoming the Norm, Retailers Should Embrace Mobile Wallets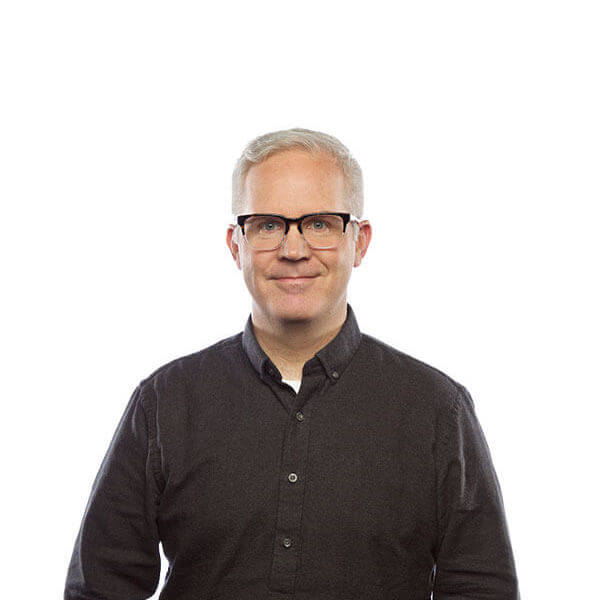 This article was originally published on Total Retail.
---
The COVID-19 pandemic has recently accelerated the adoption of "contactless" technologies. Zoom and other video-conferencing platforms have scaled massively, and employers are now anticipating an era when working from home is normal rather than an exception to the rule. Universities are contemplating e-learning being almost as core to their curriculum as on-campus classes. And the healthcare sector is now supplementing in-person patient visits by moving toward video, artificial intelligence-powered sound analysis, and mobile-based platforms.
Can mobile wallets, which are pre-installed IOS and Android apps that digitize loyalty cards, coupons, tickets, airline passes and even car keys, fit into this contactless macro trend? In April, 50 percent of consumers made at least four contactless payments, which rapidly became table stakes for customer experience (CX) with retailers. During the same month, 57 percent of shoppers said they would be comfortable using mobile wallets while continuing to make contactless payments after the coronavirus pandemic. And in the last two months, 30 percent of consumers have made mobile wallet transactions for the first time. Therefore, though it's taken a number of years, such stats indicate that consumers may finally be ready to adopt mobile wallets.
Mobile transactions are replacing cash, checks and credit cards. That reality — compounded by this pandemic's impact on how people feel about exchanging paper currency or touching screens to complete transactions — signals a tipping point for mobile wallets.
Helping Them Stay Safe and Save Money
This tragic pandemic and subsequent economic downturn have manifested an unusual combination of retail circumstances. People are avoiding in-store situations that can spread germs, and they're limiting spending from their household budgets.
Before COVID-19, mobile wallet features were in demand, even if consumers had yet adopted them. For example, 67 percent of adult smartphone users wanted a mobile loyalty card, while 77 percent of respondents were interested in having expired coupons automatically updated to new offers on their phone. As brick-and-mortar retailers look to things getting slowly back to normal, mobile wallets can help drive more sales because consumers will feel safer about the CX.
Furthermore, mobile wallet shoppers are unusually engaged. A study by The University of Illinois last year found that, on average, after adopting mobile wallets, consumers' average order sizes increased by 2.4 percent and their transaction frequency jumped by more than 23 percent.
Readying for the Reopen
Three of the largest tech companies in the world — Google, Apple and Samsung — help lead this space. Google Pay and Apple Wallet were introduced in 2011 and 2014, respectively, while Samsung Pay was released in 2015. Since then, each of them have partnered with retail chains for in-store transactions, including thousands of outlets for Walmart, Nike, Costco, Macy's, Starbucks, McDonald's, and Trader Joe's.
As major brands ready for stores reopening, they should promote their mobile wallets, especially if they have a proprietary one (like Walmart, Starbucks, and Amazon.com do) that requires an app download. If they don't, the benefits and ability to add a brand's mobile wallet passes to Google Pay, Apple Wallet and Samsung Pay should be featured prominently across its marketing channels, as well as in-store at the POS, on end caps and shelf labels. Such promotion should also appear on packaging sold via third-party marketplaces where a digitized warranty card with links to accessory upsells can go a long way to forming a direct connection with customers. And when possible, the copy and images should be A/B and multivariate tested by a dedicated team. Mobile wallet features will be attractive for in-store shopping because consumers are concerned about their health and safety, and even online they want more streamlined conveniences. Not to mention that during normal times, 54 percent of mobile wallet users want marketers to leverage this channel more often.
For retail marketers looking to engage new customers, mobile wallets' contactless nature and strong utilities should be selling points. Budget-conscious CMOs should take heart in the fact that mobile wallets are lightweight apps, requiring far less development cost — and no download by users — while providing the benefits of dynamic content, personalization and push notifications. For consumers, they allow for unloading weight from that leather wallet or purse, securely digitizing otherwise stealable items like cash, debit/credit cards, loyalty cards, subway cards, airline boarding passes, event passes, student IDs, car keys, etc.
Making Commerce and Life Easier
Indeed, retailers should leave no marketing stone unturned to encourage wider adoption of mobile wallets because the apps can only improve CX during the pandemic while also generating sales. Earlier this year, 72 percent of consumers were already using mobile devices while shopping in brick-and-mortar stores, representing a 54 percent jump from 2019. It's not a long behavioral leap to get those consumers to go from omnichannel shopping (i.e., search on Google, scan store offerings) to the full range of brand-specific capabilities available in mobile wallets.
And while shopping routines have been historically tough to change, COVID-19 is a different kind of situation due to health concerns. Scores of people quickly saw the value in contactless commerce in the last few months, and many of these new behaviors are here to stay.
It's now every retail marketer's job to ensure shopper safety by encouraging social distancing, erecting plexiglass barriers, and implementing new cleaning policies. Mobile wallets are now keys to both contactless and better customer experiences, eliminating common frictions of remembering to use loyalty cards or coupons, and forming stronger digital connections that will make customers' lives easier during the pandemic and beyond.
Subscribe for updates
If the form doesn't render correctly, kindly disable the ad blocker on your browser and refresh the page.
Related Posts
Categories