Seamless Day-of-Travel Experiences, Courtesy of Alaska Airlines and Airship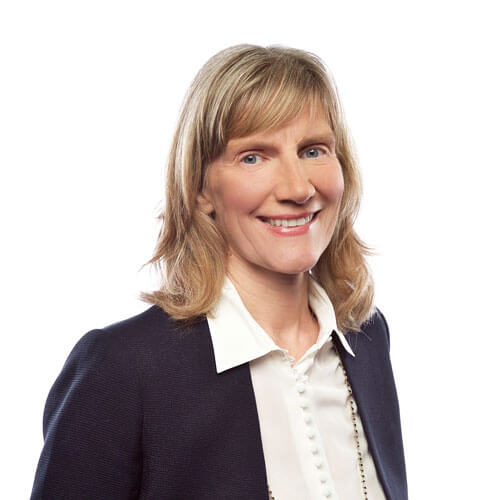 Alaska Airlines has always been at the forefront of using new technologies to improve operations and experiences. It was the first U.S. airline to offer online booking in 1995 while the internet was still in its infancy. Years later, it pioneered online check-in and replaced paper cockpit manuals with more pilot-friendly iPads.
Since launching the Alaska Airlines app in 2010, the airline's customer base has become increasingly connected through their mobile devices, and with this connectivity comes great opportunity. Here's how Airship and Alaska Airlines have improved app engagement and streamlined the day-of-travel travel experience for its 47 million annual passengers.
Get the highlights below and read the customer story here.  
Push Notifications Keep Passengers Informed in Real-Time
With all of the details to keep track of before departure, Alaska wanted to enhance the day-of-travel experience for its passengers through its helpful app and timely updates. Mobile check-in, a feature used by 56% of all travelers, eliminates the hassle of waiting to know your departure gate or seat assignment. It also serves as a gateway to the airline's digital experience. When paired with Airship Mobile App Push Notifications, the benefits of mobile check-in go above and beyond.
Mobile Wallet Reduces Stress and Hassle While Traveling
To take the convenience of mobile check-in one step further, Alaska Airlines also harnesses the power of Airship Mobile Wallet. This allows passengers to download digital boarding passes via email or the Alaska Airlines app, and save them to their Apple Wallet or Google Pay. Boarding passes automatically appear on the passengers' home screens when they arrive at the airport and are updated with flight details like boarding times, seating changes and gate numbers in real-time. This drives loyalty and engagement for Alaska Airlines' passengers, and then some.
Message Center Engages Passengers in the Right Place at the Right Time
While the pre-flight hustle is an easy target for streamlining and engagement, Alaska Airlines also partners with Airship to promote services that enhance passengers' in-flight experience. For example, on flights with no Wi-Fi, passengers can be prompted to download the Gogo Entertainment App so they still have something to watch. They can also be invited to preorder in-flight meals or other services that help them have the most relaxing and enjoyable trip possible. These engagements result in happier, more engaged passengers, and an uptick in revenue for Alaska Airlines as well.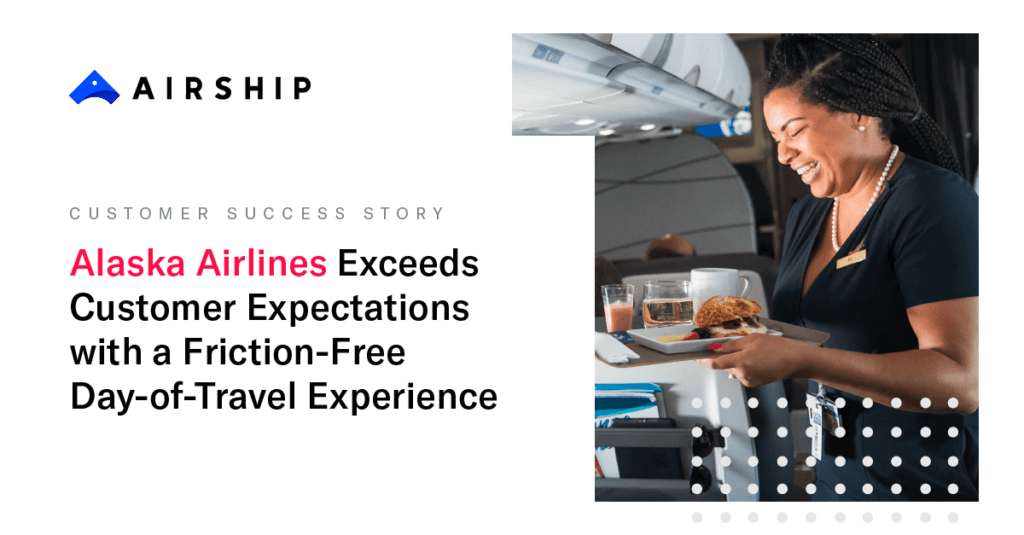 Streamlining Travel Is Just the Beginning
Alaska Airlines and Airship are working to improve the day-of-travel experience for passengers around the world, but our mobile engagement platform has the ability to enhance the customer experience no matter your industry. The Alaska Airlines customer story can be found here, and our full slate of customer stories can be found on our customers' page.
Subscribe for updates
If the form doesn't render correctly, kindly disable the ad blocker on your browser and refresh the page.
Related Posts
Categories