Sending Crucial Real-Time Weather Notifications: The AccuWeather Story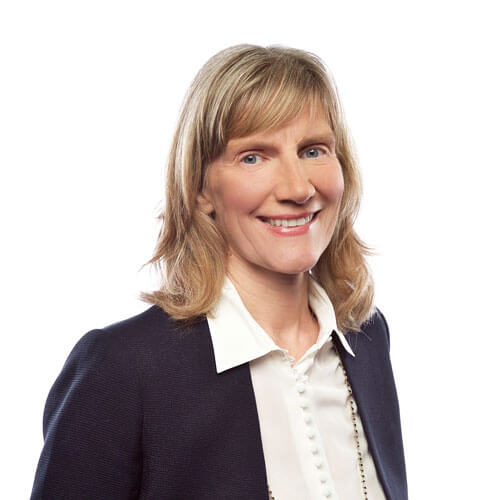 As the leading provider of vital weather forecasts to millions of global users every day, AccuWeather represents the next step in real-time weather updates. Here's how Airship helps AccuWeather enhance the delivery of its vital weather alerts to highly targeted audiences, and maintains app engagement during periods of fairer weather.
Airship Boost Increases Spend Speed and Automates Targeting, Worldwide.
AccuWeather needs to reach highly segmented audiences around the globe at a moment's notice — and potentially on a massive scale. This is a huge lift, and has the potential to slow down the delivery of time-critical information. But with Airship Boost, users of AccuWeather's mobile app and desktop website are assigned a unique identifier based on their device's location. When severe weather warnings are issued for a geographic area, AccuWeather delivers targeted alerts to affected users. To find out just how effective Airship boost is at getting these messages out, view the customer story here.
Personalization Tags Maintain Engagement in Fairer Weather
For these urgent alerts to be the most effective, AccuWeather needs a consistently engaged user base. Airship is currently collaborating with AccuWeather to provide its users with personalized content that taps into their needs and interests. From pollen levels and air quality to conditions at the beach or on the slopes, Airship Personalization Tags will enable automated notifications to users based on their preferences. And that's not all. Visit the full customer story for details on how AccuWeather leverages personalization to keep its customers engaged.
A Partnership with Customer Engagement Gets Results That Speak for Themselves
Powered by Airship Boost, AccuWeather has positioned itself as #1 in mobile alert delivery speed to users worldwide — but notification speed only matters if people are engaging with the notifications themselves. Fortunately, the 310 million unique web and app visitors that AccuWeather receives monthly suggest that's absolutely the case, and with Personalization Tag integration just around the corner, the future is looking bright.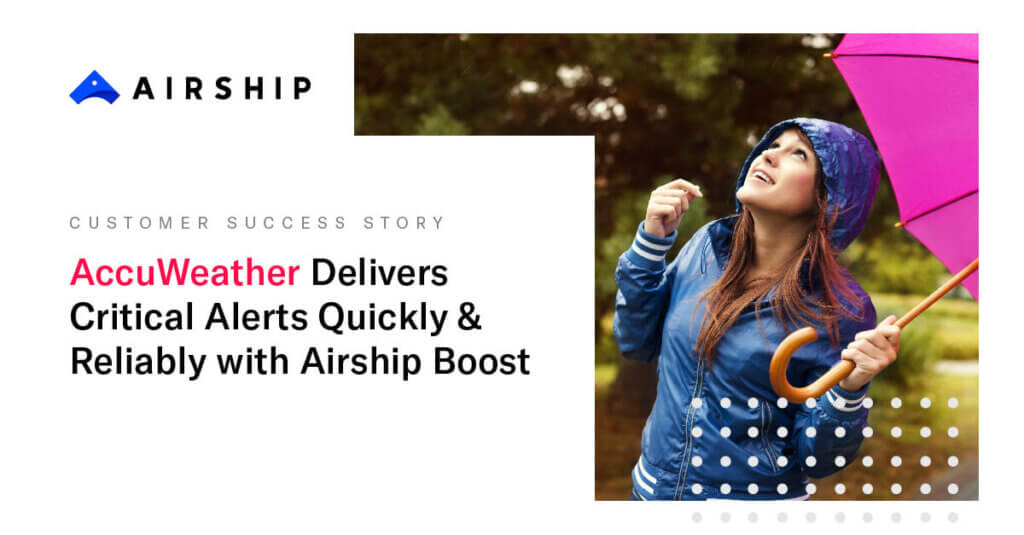 Subscribe for updates
If the form doesn't render correctly, kindly disable the ad blocker on your browser and refresh the page.
Related Posts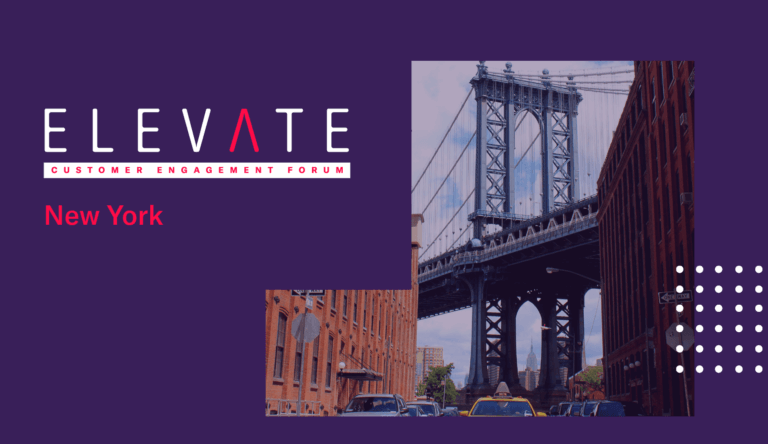 Accuweather and Zillow Share How They Work with Airship at the Customer Engagement Forum in New York
Categories