These 4 Brands Are Thriving at Defining Moments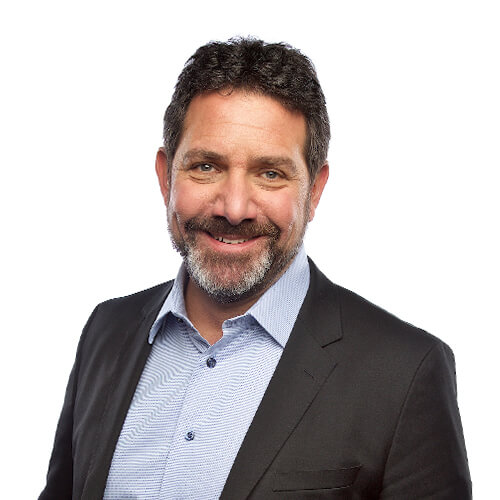 ---
This article was originally published in Adweek.
---
The digital advertising landscape has recently looked a lot like a minefield, thanks to fraud concerns, brand safety issues and the rise of ad blockers. For those reasons, Forrester predicted last year that CMOs would shift $2.9 billion away from display ads in 2018.
These hard realities accent why defining moments should become a central component of today's brand strategy. Defining moments are fleeting opportunities before, during and after purchase where the brand can provide especially impactful assistance, inspiring loyalty among customers and showing them that the relationship is not merely transactional but a partnership.
They are different from micro-moments, which marketers have buzzed about in recent years. Micro-moments are instances in customers' decision-making process where a brand can step in with relevant content. They are more about messaging while defining moments lean into utility.
To illustrate the point, let's look at four brands that have done a great job making the most of defining moments.
Rewarding Faithful Fans
HotelTonight's app (iOS & Android) uses well-timed, location-based offers in service-oriented ways. With baseball season upon us, the mobile hospitality brand has zeroed in on in-stadium New York Yankees' fans who are among the app's 15 million users.
Many of those fans travel one or two hours from New Jersey, Connecticut or Staten Island and may be willing to splurge on a hotel around Yankee Stadium when a game goes into extra innings. In such a situation, if one Yankees fan heads toward the subway or parking lot before a ball game's conclusion while another stays in his or her seat, HotelTonight doesn't alert the person heading for the turnstiles with a special offer but does deliver a sweet deal via a mobile notification to the die-hard fan who's staying put until the last pitch.
Offering Roadside Calm
Every auto brand has apps designed to assist car customers in one way or another, but Audi's apps (iOS & Android) provide a particularly strong example because its mobile tools are dynamically helpful. Its features enable calling for roadside assistance when the user needs a jumpstart, tire change or towing while providing the location, phone number and hours of nearby service centers. These instances are actually defining moments that can cause brand affinity to go south, but instead, these features offer a sense of comfort and a helping hand during a potentially frustrating time. Audi has its customers' backs.
What's more, from a smartphone, Audi's mobile tools allow people to find where they last parked their car and manage maintenance issues like oil changes, battery levels and scheduled tune-ups. Its customers can also remotely control in-car climate, send destinations to their car from a mobile device, record routes, stream music and get traffic reports.
Going Beyond the Call of Duty
Every day, consumers spend a whopping 4.7 hours staring at their smartphones, viewing a mountainous amount of content, so cutting through the clutter with a surprising value proposition makes for powerful branding. For example, during the holiday season, I discovered an Amazon feature that epitomizes what marketers mean when they talk about "creating delightful customer experiences." The digital commerce giant offered a tool that effectively turned off product details in its shipping updates, erasing the possibility of ruining Santa surprises.
It's the only time I've seen an online retailer employ a feature that shields gift recipients from information about their presents, and it's a tactic that could easily be applied to birthdays and other holidays as well. This will only become more important as messaging expands to smart speakers to be read aloud inside homes. (Get our tips and considerations related to privacy and voice notifications.) Such thoughtfulness will keep Amazon top-of-mind for gift-giving seasons.
Tailoring Alerts
Robinhood (iOS & Android) is an app that I'm a fan of. It offers mobile notifications to Wall Street investors for when there's an earnings call, when stock prices or securities rise or fall by 5 percent or 10 percent (depending on what percentage you choose) and when companies on your watch list announce news. The whole experience is customizable, and it's a great service to me as an investor.
The alerts can be sent via push notification, email or both. Such flexible delivery of the content is sneakily important because brands need to serve consumers in the channel the customer chooses. Some people want to get their weather report every day via an app like USA Today or AccuWeather, while others may prefer it being read by Alexa as part of their morning routine. To each their own, but always give them choices and equip them with tools that make their shopping experience as autonomous as possible.
A Deloitte study found that the percentage of consumers who prefer self-directed shopping journeys jumped from 30 percent to 66 percent in recent years. Translation: Consumers are sick of ads and mass marketing and are likely more informed than your store associates before they set foot in your store.
The good news is you can build brand in ways that are more durable than advertising and more impactful than clever messaging. The above examples show how companies that embrace defining moments by giving their customers something they could really use in a time of need. If you want to be a state-of-the-art marketer in 2018, you need to do the same.
Get in touch anytime to learn more about how we can help you achieve your customer engagement goals, set up a strategy session to create a roadmap for great customer engagement or to see a demo. We're here to help and would love to connect!
Subscribe for updates
If the form doesn't render correctly, kindly disable the ad blocker on your browser and refresh the page.
Related Posts
Categories