Meet Vincent Coquart – The French Principal Engineer, aka Plane Boy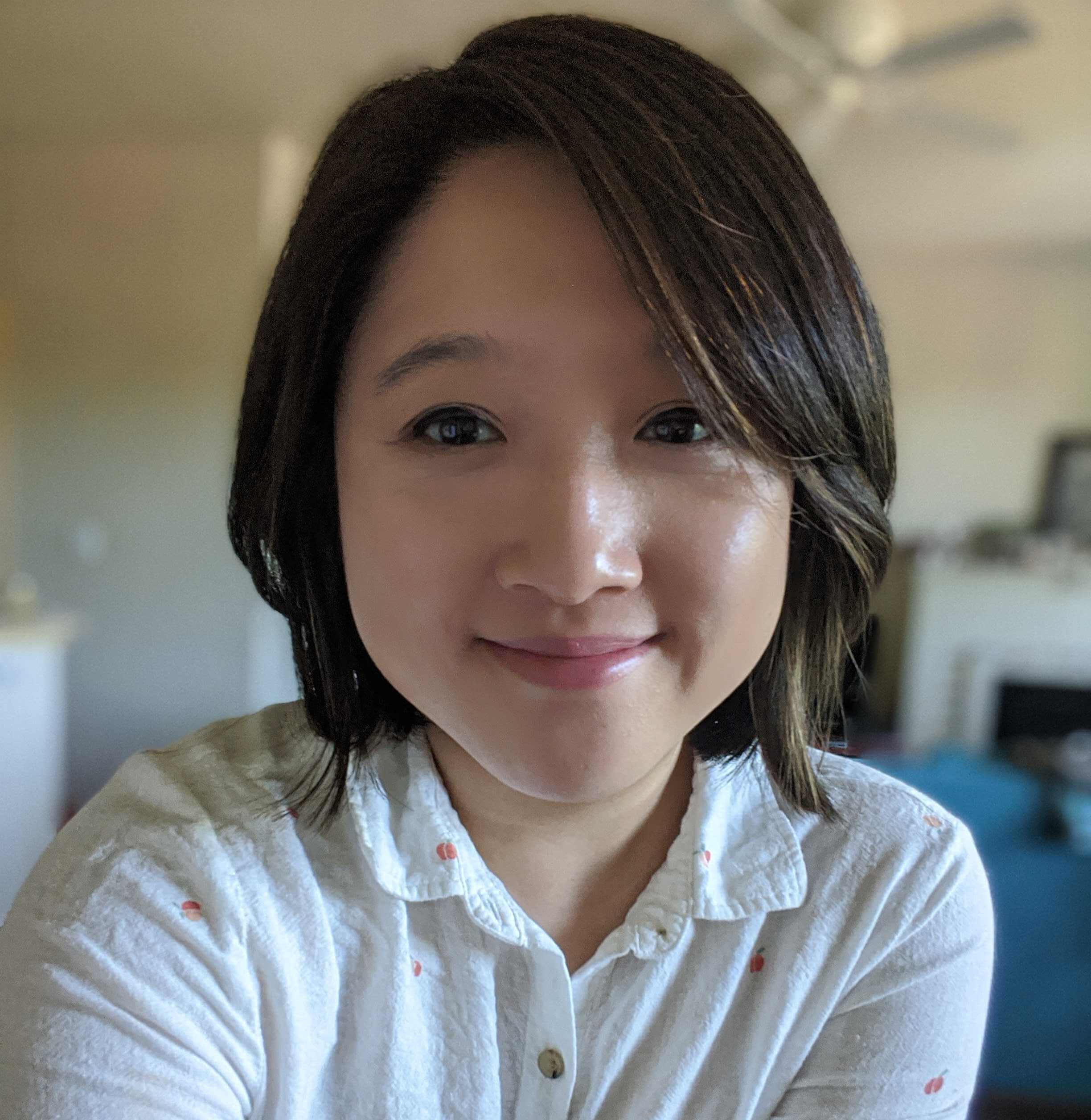 AJ Park Sr. Content Marketing Manager
At Airship, we're big believers in the power of community and we are committed to cultivating amazing company culture. For the Airship Employee Spotlight series, we're putting the spotlight on Airshippers who are living out that #AirshipLife.
---
Bonjour, I'm Vincent Coquart. I am French, living in Paris, and I joined Airship during the acquisition of Accengage where I was the architect. My team and I worked on WhatsApp and Facebook Messenger channel, Advanced Segmentation and Personalization. Today, I am a principal engineer.
This past month, I celebrated my 8th anniversary of working at Accengage and Airship!
But apart from all that, I play electric guitar and I'm a big fan of live music. If I'm not at work you can usually find me at a rock or metal concert or at The Dock, a bar to hang out with friends and coworkers next to the Paris office.
What Is Your Favorite Thing About Working at Airship?
My job is really exciting. Whether at Accengage or at Airship, I work with my team to find new solutions for new problems and to find out how we can offer a better solution for our customers around the world. For an engineer like me, this is really motivating.
In addition, we are building a combined platform with the American teams, which gives us new challenges and teaches us a lot about working with different cultures.
Lastly, drinking french wine and having fun with the Paris and US team: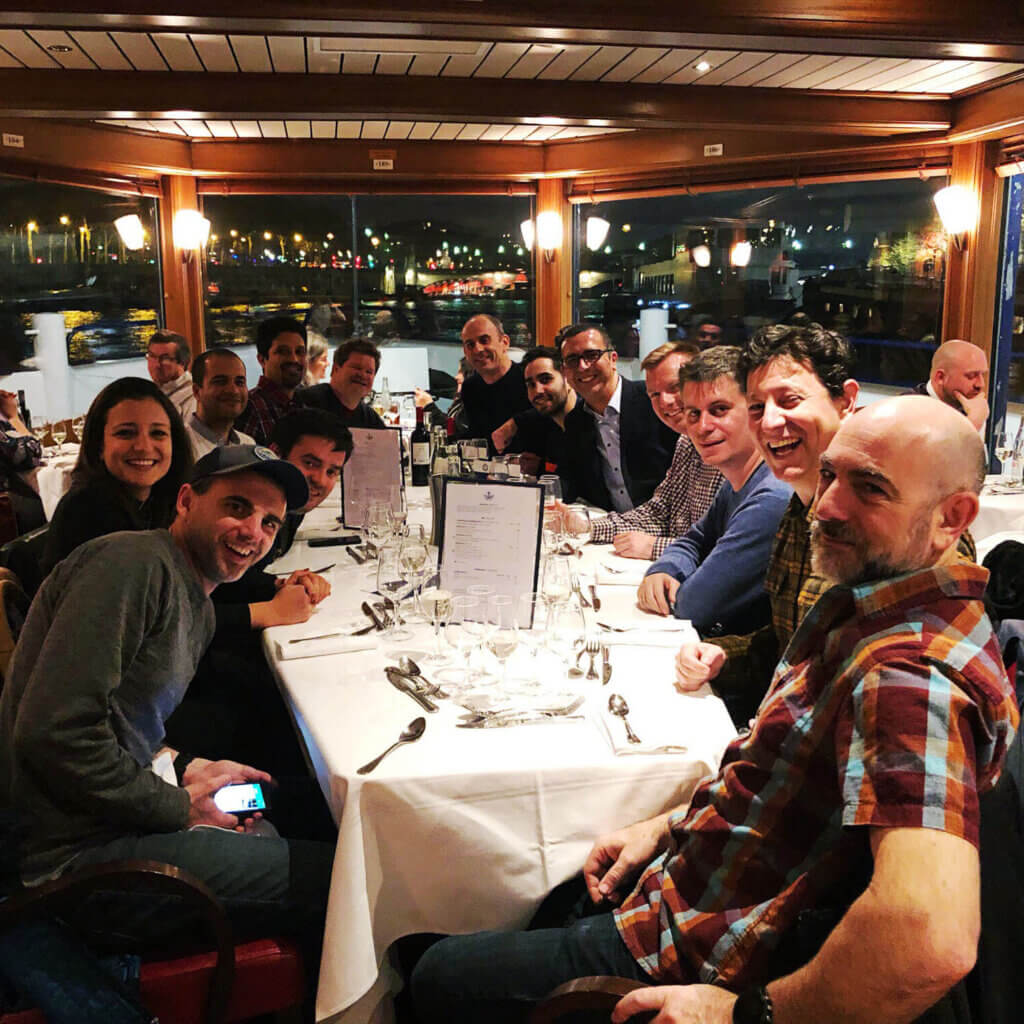 What Is Something You Are Proud of?
I'm very proud to be one of the technical managers of Advanced Segmentation, which is one of the Accengage products which will be implemented on the Airship platform. It will be an amazing feature for all customers!
I'm also proud to be the first person who asked a question following Brett Caine's (Airship's CEO) presentation to Accengage's employees. I was impressed and stressed to be the first but I gathered the courage to ask this question: "Brett do you have a plane?" I meant to ask, "Do you have a plan?" Everyone in the room laughed and that's why I got the nickname Plane Boy. It's my best involuntary joke.
(Brett, if you're reading this, do we have a plane? I'm waiting for an update!)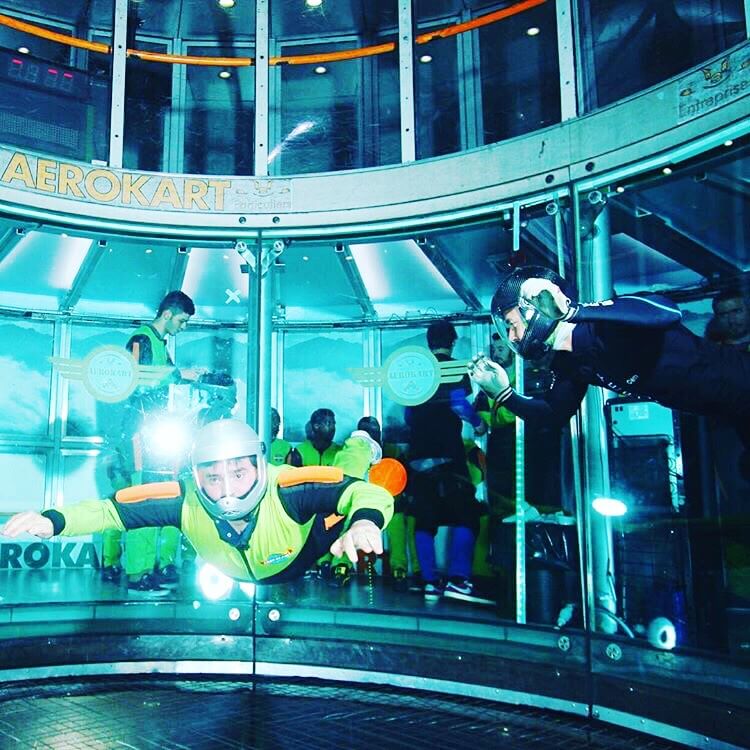 What Has Been the Biggest Change Since the Accengage Acquisition?
The language was one of the biggest changes. Before, we only spoke French. Today, we must speak English and French, which is quite challenging for us, and especially for me. French people are not the best at speaking foreign languages.*
There was also a change from the French way of business to a more American way. We needed to understand and learn a new organization and new processes. There was a lot to get used to.
Also, we got a nice new shirt with the Airship's logo!
*Author's Note: Vincent's American coworkers think the Paris team members' English is superb.
Share Some Good Advice.
Always lock your computer.
If You Could Have Dinner with Any Person, Who Would It Be?
I think I'd like to dine with a rock star, surely one of the idols, Matthew Bellamy, who is the leader of MUSE (one of my favorite live bands).
I'm a big fan of music and live music; this is one of my main passions. I'm really interested in the creative process. How do these musicians build their show? How do they create their sounds?
And you, because you took the time to read my interview. 😀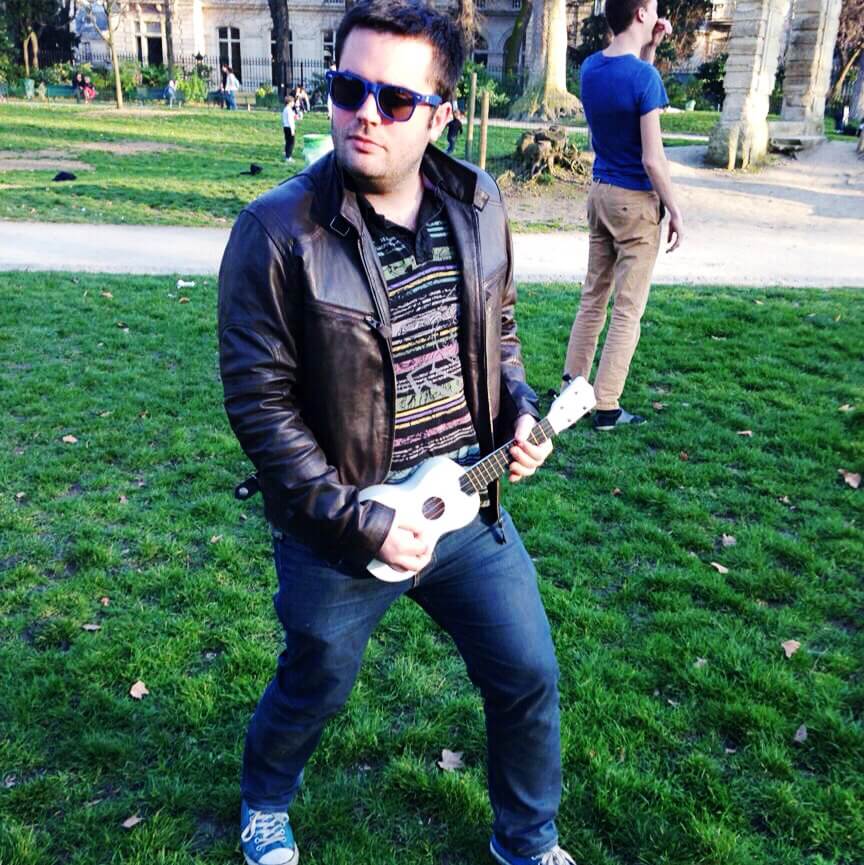 Have questions for Vincent? You can reach him on LinkedIn and Instagram or email him here.
Subscribe for updates
If the form doesn't render correctly, kindly disable the ad blocker on your browser and refresh the page.
Related Posts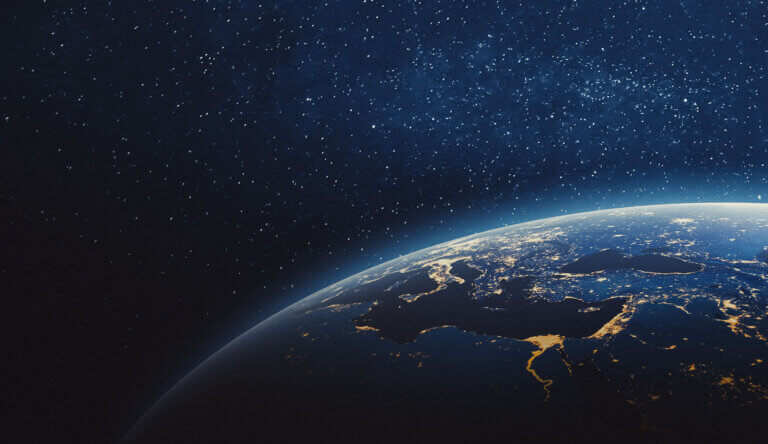 Urban Airship Acquires Accengage, Creating Unprecedented Opportunity for Brands to Engage With Customers Worldwide
Categories