3 Keys to Making Sure Your Mobile Analytics Move the Needle
In our webinar earlier this week, "Rethinking Mobile Measurement," (now available on demand), Alyssa Meritt, Head of Strategic Consulting and Neel Banerjee, Senior Product Manager shared their perspectives on best practices in mobile analytics. Here are three highlights.
1) Different Stakeholders Need Different Data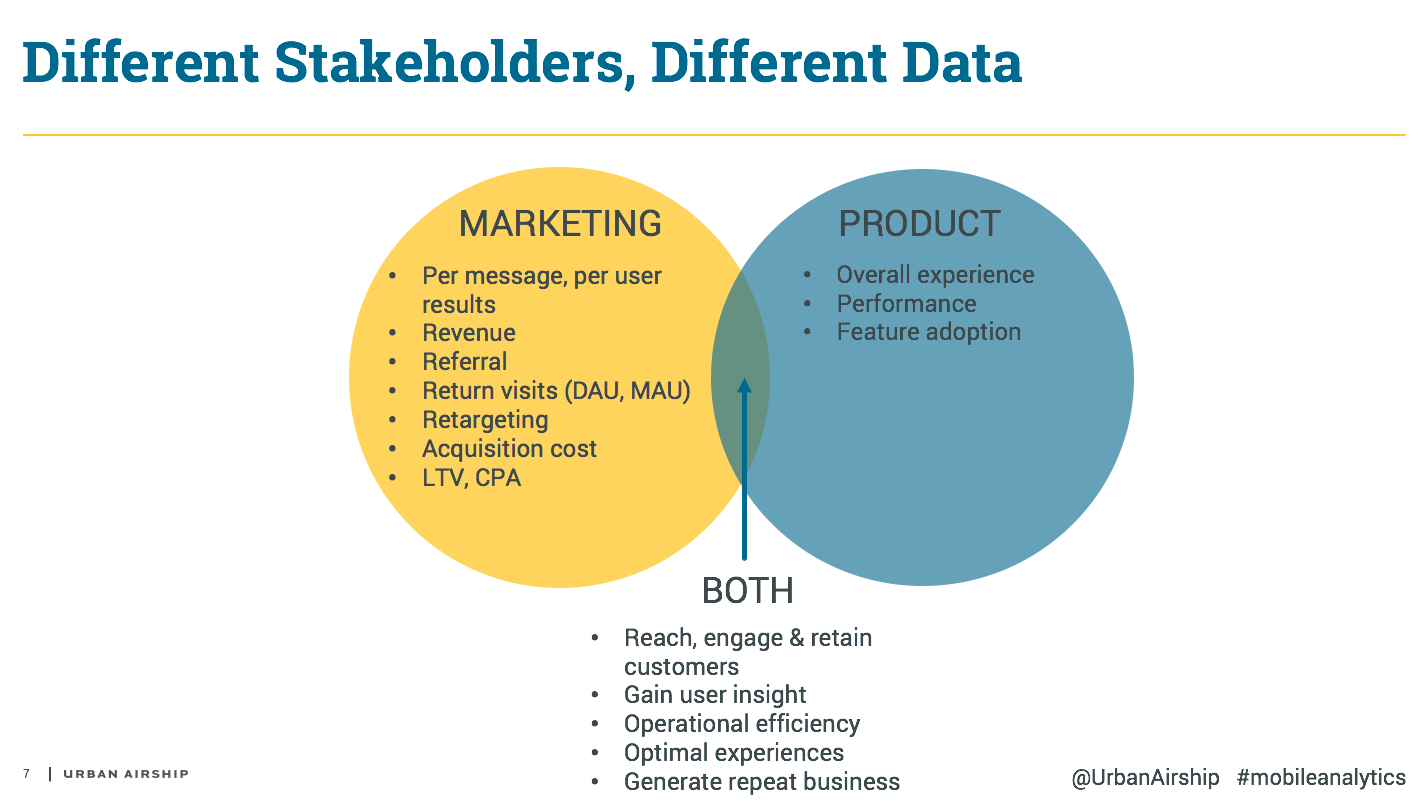 Based on your goals and the roles of the individuals involved in meeting those goals, you'll have different needs for your mobile analytics. In particular, marketing and product managers do have some overlapping goals, including customer retention and generating repeat business. But they'll also have different goals. Product managers tend to be more focused on the overall user experience, whereas marketers will be looking at more specific, tactical goals. The best approach is to work with all stakeholders ahead of time to understand what metrics you'll need, and how you'll get them.
2) Red Herrings vs. Canaries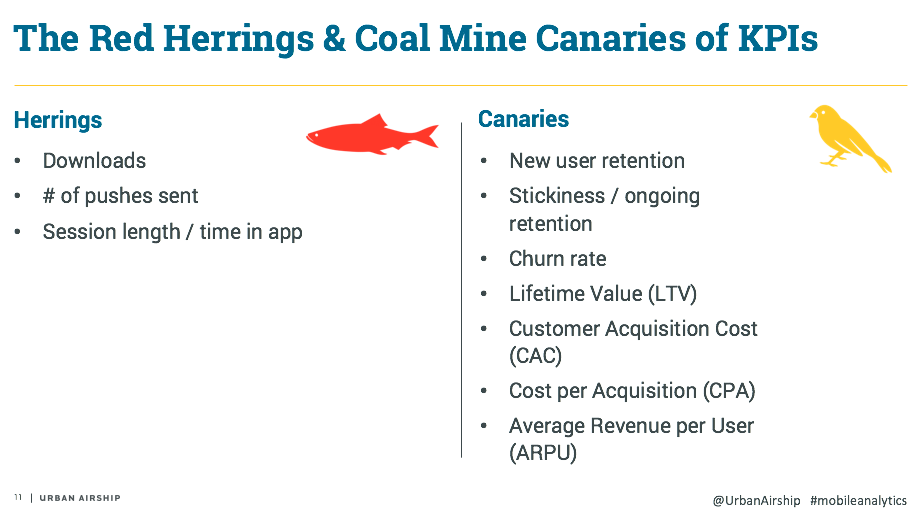 Some mobile analytics data is more valuable than other data. A "red herring" is a piece of data that, while it looks interesting, is ultimately misleading or distracting. A "canary in the coal mine" metric is one that, read rightly, can help you predict what your users might do next.
For example, while it's good to keep track of the number of push notifications you sent, that number alone doesn't tell you much of anything about whether users acted on your message (or didn't.)
3) Use Signals, Insights & Triggers to Take Actions That Matter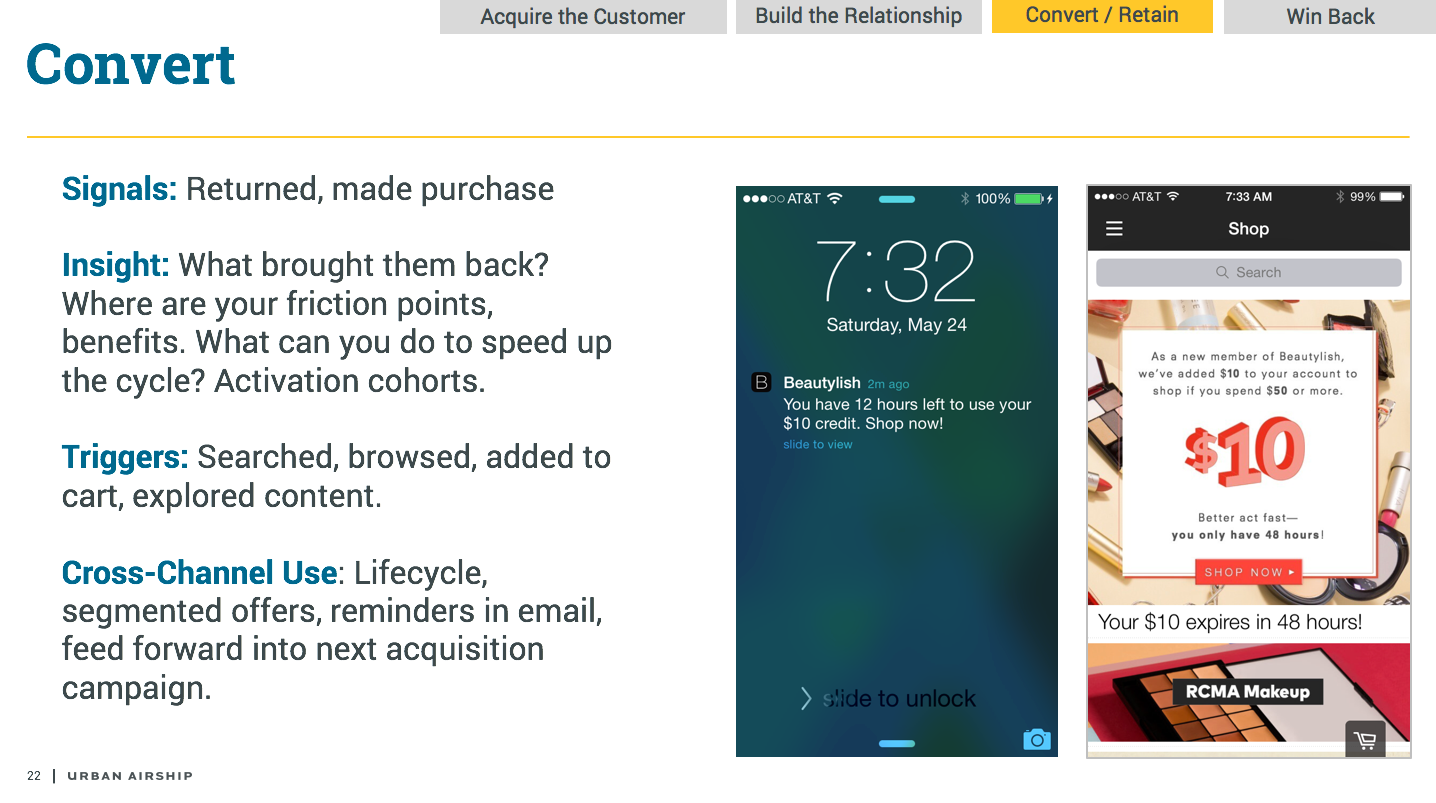 Signals are actions taken by a user throughout the app user lifecycle that show interest or preference.
Insights are how you respond to the user actions and user responses to improve upon user experience and optimize for business goals.
Triggers are messaging to move users to encourage key actions.
In the image above, these ideas are applied the use case of a retailer. By capturing the right data in the first place, this retailer can make sure that they can create relevance in their app and in their notifications.
Want to hear more from Alyssa and Neel? You can watch the recorded webinar here, or read their latest blog posts. here and here.
Our mobile analytics tool, Insight, helps customers make sure they're looking at the data that matters most.

Sign up today for a free trial and unlock the power of your mobile analytics.
Subscribe for updates
If the form doesn't render correctly, kindly disable the ad blocker on your browser and refresh the page.
Related Posts
Categories