DIY home improvement is one of the largest consumer markets in Germany, second only to the food and beverage industry. And its consumers tend to be brand loyalists. For hagebau connect, that's why it's so important to engage and retain customers. To support the digitalization of close to 400 stores, the company launched a mobile app, providing customers a convenient way to browse and buy products, build their shopping lists and get tips from industry experts 24/7.
hagebau connect's app users are the brand's most engaged customers — adding products to their shopping lists and scanning their loyalty cards through mobile wallet in stores. The DIY company uses Airship to increase cross-channel activities and retain its loyal user base through strategically targeted messages powered by sophisticated segmentation and performance analytics.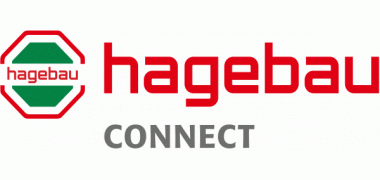 hagebau connect is a leading digital commerce company in the German DIY sector, offering customers one of the best cross-channel shopping experiences in the market.
Airship helps hagebau connect build brand loyalty while increasing cross-channel activities. Targeted Push Notifications have generated 9x more loyalty signups and 10x greater engagement.
Retail
Push Notifications, In-App Messaging, Automation, Personalization, Optimization, Performance Analytics
When you think about the possibilities, you can do basically anything you can imagine with just a minimal amount of development effort. That's what I really like about Airship."
Solution
Building Loyalty Right From the Start
Results
Airship Helps hagebau connect
Drive Cross-Channel Loyalty
10x
greater engagement with personalized, retargeted messages vs. broadcast notifications
9x
more loyalty sign-ups for users receiving push reminders