WWDC 2016 Focuses On Making Experiences More Ubiquitous, Accessible and Human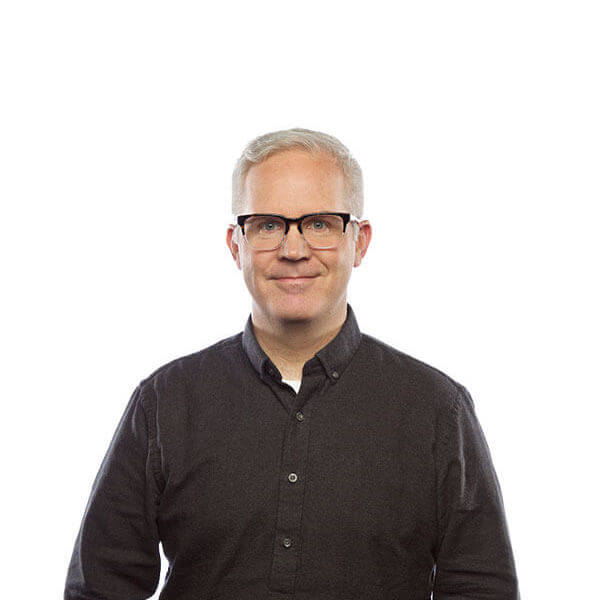 The 27th WWDC Keynote was held yesterday in San Francisco's Bill Graham Civic Auditorium, and Apple put emphasis on welcoming new faces. Among attendees, 72% were first timers (including 100+ under the age of 18), hailing from more than 74 countries.
Other numbers putting WWDC 2016 into context: 500 apps eight years ago has grown to 2 million apps today, which have been downloaded 130 billion times, with nearly $50 billion (USD) paid to developers. The app economy and the mobile platform shift is showing no signs of slowing down. If anything, it feels like the end of the beginning as mobile experiences spread everywhere around us.
But the real context, and point of emphasis for this year's developer mecca, was Apple's user experience becoming more ubiquitous, accessible and human, with apps playing a central role across its four platforms: macOS, tvOS 2, watchOS 3 and iOS 10.
A Ubiquitous Apple Experience
It's clear that Apple is focused on making all of its platforms work better together for more streamlined and richer user experiences. Siri is coming to each of the four platforms and opening up to developers through SiriKit. This move will bring voice-driven actions to users everywhere, whether that's directly launching an Apple TV app or asking Siri to Slack your co-worker that you'll be five minutes late.
With macOS Sierra, you'll be able to use Apple Pay for online shopping in Safari with payment enabled via Touch ID from your iOS device for additional security. Now, rather than determining which websites you're comfortable sharing your credit and debit cards with, you can rest assured that not even Apple has your payment details.
We also loved macOS' support for Auto Unlock with Apple Watch, skipping over the traditional login process for instant-on access via close proximity, and a Universal Clipboard offering copy-and-paste functionality across devices.
More App-ccessible
By far, some of the most significant enhancements across platforms were aimed at making apps more accessible. With tvOS 2, universal apps downloaded to your iOS device will now automatically be added to your Apple TV — accelerating Apple's vision that the future of TV is apps. In addition, new Single Sign On eliminates the hassle of signing in with your TV provider each time to enable access to certain apps.
With watchOS 3 the Apple Watch is faster than ever — 7X faster to be precise. Kevin Lynch, Apple's vice president of technology, went so far as to say the update will make it "feel like a whole new watch," illustrating his point by opening the Onefootball app first in watchOS 2 and then in watchOS 3. Huge difference!
In addition to more speed, the new watch OS enables users to choose which apps appear on their Dock with background updates offering glanceable views that are interactive and always up to date. Developers will surely love new APIs for Apple Pay and real-time heart rate and motion data that will enable them to build even more powerful experiences. We also loved the new Scribble feature for quick text recognition replies as well as the Watch's new "SOS" feature to instantly reach emergency services wherever you are.
A New Notification Experience
Interactive notifications are near and dear to our hearts at Urban Airship. With the introduction of "Rich notifications" in iOS 10, notifications will be more powerful than ever, taking on a more card-like appearance and are 3D Touch enabled. Now users can view photos, watch videos and listen to audio right from inside a notification. Notifications can also display live information, so they can see a friend typing a response to a text or watch as a map updates in real time. You can use all of these capabilities to create rich, interactive and powerful notification experiences for your apps.
Many iPhone users, myself included, have been blowing right past the lockscreen and missing those notifications because Touch ID unlocks devices so quickly. Now, rather than having to remember to look for them in the Notification Center later, a new "Raise to Wake" feature will display your lockscreen as you lift your device.
Apple is also taking another serious run at widgets. With iOS 10, widgets escape the Notification Center appearing on your lockscreen and on the home screen's Siri search. App icons will be 3D Touch enabled with the peek and pop display offering more information and a single click to add that app's widget to your device. iOS 10 offers quick access to the Camera with a slide from the right, and a slide from the left will instantly display your widgets, providing perspective on how quickly Apple wants widgets to be at your fingertips.
By and large, these updates should give your notifications more visibility and actionability, improving user engagement with the dynamic widget data and messages you can serve up to users. Just make sure they are good — the Notification Center now includes a "Clear All Notifications" button, where messages need to be on-point or risk mass deletion.
In other huge engagement news, Apple is opening up iMessage to developers, which will include an app drawer enabling everything from custom stickers and payments within message threads to coordinating group food orders. Our familiar bubble message threads will never look the same again, with full-screen effects, videos playing in-line, handwritten messages, invisible ink and emojify links suggesting emoji replacements for words. We're excited to experiment with iMessage apps and evaluate how they can enhance native apps and Wallet Passes and potentially stand alone to create effective interactions.
More Human
All of these updates make it vividly clear that Apple is continuing to push technology into the background, enabling creative expression and natural human interactions to take center stage.
Advances in deep learning present in everything from Siri's QuickType suggestions for blazing fast replies, to facial, object and scene recognition in Photos, will enable new experiences that feel curated for you. However, Apple has also continued to prioritize its strong focus on privacy, citing end-to-end encryption for messages, no user profiling from searches and on-device intelligence that comes together to offer a user-centric path for deep learning in what Apple has dubbed "differential privacy."
Just as important as its technological approaches, Apple is also investing in inspiring the next generation of developers. In a developer preview released yesterday with a public beta next month, the Swift Playgrounds app will help kids learn to code in what Apple hopes will be their first programming language.
That's a Wrap
With Apple's announcements, developers everywhere will have a busy summer readying the next generation of experiences that will be available for all this fall.
Apple is clearly invested in increasing the reach, function and impact of apps, opening up access to Siri, iMessage, Phone and Maps, as well as activity data from Apple Watch and next-leveling widgets.
As always, we aim to help you take advantage of these new capabilities, and foresee busy times ahead for The Ship as well! Let us know how we can help you.
Subscribe for updates
If the form doesn't render correctly, kindly disable the ad blocker on your browser and refresh the page.
Related Posts
Categories