10 Best Practices to Maximize Mobile Engagement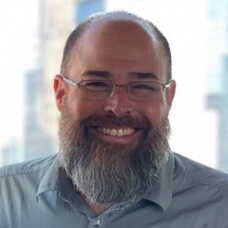 Since the beginning of apps and mobile engagement, we've seen and done it all. We powered the very first commercial app to use push notifications and sent the first location-targeted, rich in-app message for the London Olympics. In the past year, we've served up mobile inspiration one glass of wine at a time on Cannes Lions Beach with Apple Watch, and we put beacons on Broadway, lifting the curtain on contextual mobile engagement for theatregoers.
All along the way, we've integrated deeply into customers' business systems and operations to create mobile experiences that rapidly gain preference and set new standards. Consider travel, where novel is becoming norm with mobile boarding passes that automatically reflect flight changes, keyless hotel room entry that bypasses the front desk and ordering ahead to skip the line at the world's favorite coffee shop.
Mobile-Led Engagement Changes Everything
For most businesses, the majority of online traffic is mobile with app usage estimated to be 5-10X higher than the Web. Its impact spans channels with more than $1 trillion in U.S. retail sales influenced by mobile phones in 2015 (Forrester Research Inc., Disrupting Finance: Digital Wallets, April 7, 2016).
It's one reason we're giving you free access to this September 2015 report from Forrester Research Inc., which details the 10 latest best practices that B2C marketers should follow to maximize mobile engagement using push notifications and in-app messaging.
The humble, if not horribly named, push notification is now the connective tissue between the screen in our hands, the smartwatch on our wrists and the growing network of sensors and devices all around us. At the same time, newer forms of engagement are taking hold like message center messages that get opened 5-8X more on average than notifications. Messaging is going beyond apps too, as more brands seize the opportunity to broaden engagement's reach with mobile wallets and messaging apps.
B2C Mobile Engagement Best Practices
Forrester Research Inc.'s September 2015 report, "Upgrade Your Marketing Plans With Push Notifications And In-App Messaging," will give you the 10 fundamental best practices and capabilities to consider for optimal results today and success into the future.
Subscribe for updates
If the form doesn't render correctly, kindly disable the ad blocker on your browser and refresh the page.
Categories