Notification Innovation Is a Live Stream Playmaker for NCAA March Madness Live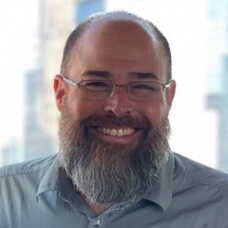 As the ultimate live streaming and second screen destination for March Madness, the NCAA® March Madness® Live app set all-time tournament records during the 2019 tournament.
While COVID-19 shut down the 2020 tournament before it began, the multi-platform basketball destination, managed by Turner Sports in partnership with the NCAA and CBS Sports, knew one of the MVPs for its record-setting results was a notification, and it all began as an experiment in 2017.
But first, a little background.
Few people are more passionate than a sports fan. Whether driven by alma mater, bracket picks, or region/mascot preference, March Madness fans want to immediately know the latest about the games and teams they care about.
Over the years, Turner Sports has worked extensively to better understand how fans engage with different types of messaging and their broader expectations around content, timing and delivery. Airship's analytics alongside Turner's in-house analytics team provide a crucial foundation to optimize product and content strategies, as well as messaging and sponsorship programs.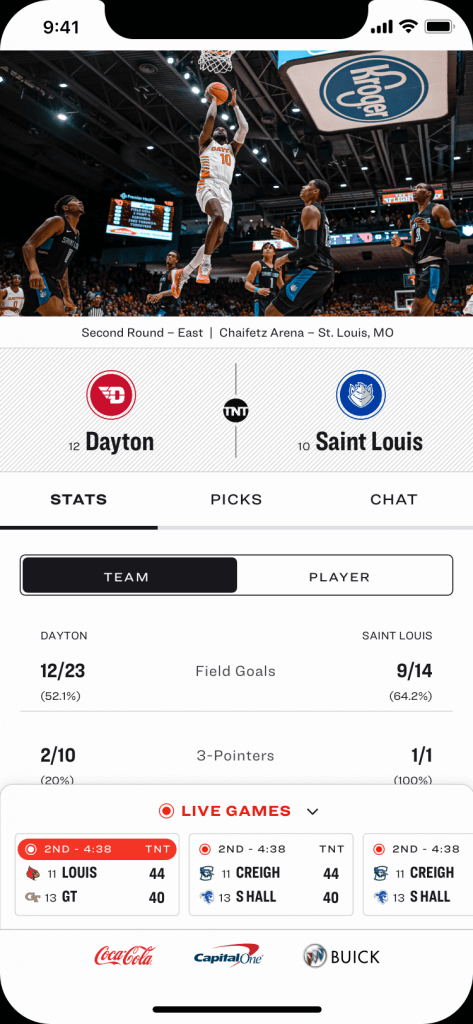 The Experiment
Years ago, most March Madness Live notifications provided game highlights and results as well as game time alerts tailored to users' favorite teams — all aimed at driving users to the app to view live streams or highlights.
In 2017, Turner Sports developed an algorithm to determine if a game is getting nail-biting close, or poised for an upset or Cinderella story. Excitement Alerts, powered by Airship, became its own category after the algorithm performed well within Games and Teams alerts — and today it is their most popular notification category driving a considerable amount of live minutes.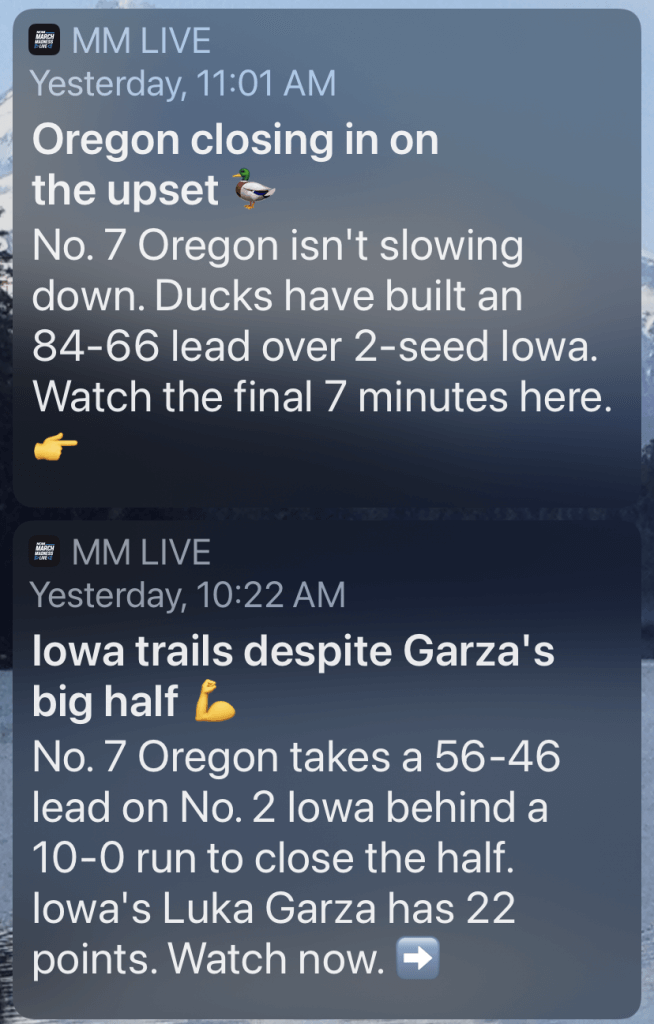 Excitement Grows
Now Personalized Bracket Alerts customize the user experience like never before, using predictive scoring and the excitement algorithm with individual's bracket selections. Alerts include scenarios of what games need to be won to move up in rank and when important games based on brackets are close in score. As a result, users are seeing notifications that are personally relevant and of immediate importance, resulting in live stream viewing that's 26% longer than regular alerts.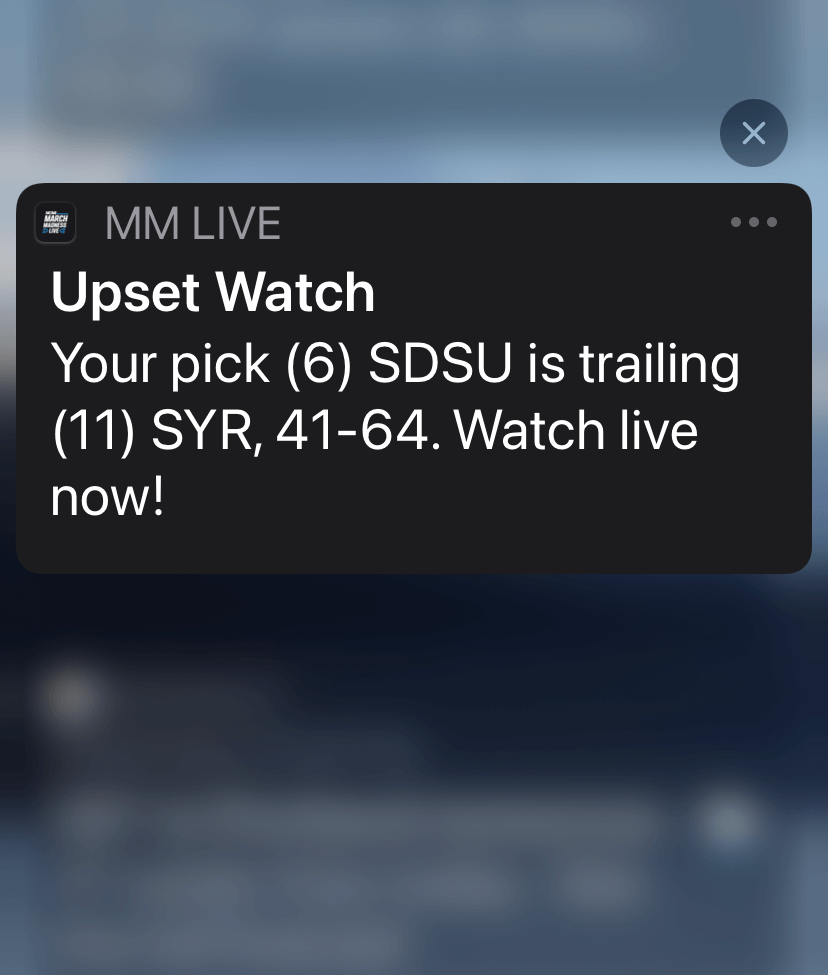 It's Game Time!
The Airship team couldn't be more excited for the Tournament. Yes, for the games, but also to see how users respond to a notification system that will keep them in the know and engaged throughout all the Madness.
If you'd like to hear more from the team behind the app, watch their session from Airship's Elevate 2020.
NCAA March Madness Live is available now to download across mobile devices (iOS, Android) and 18 platforms, including Apple devices, Amazon Fire TV, Roku, Xbox One and for the first time, Google TV, offering fans direct access to live coverage of NCAA Tournament games.
Read all about the all-new design and enhanced features of NCAA March Madness Live here.
Subscribe for updates
If the form doesn't render correctly, kindly disable the ad blocker on your browser and refresh the page.
Related Posts
Categories