4 Big Marketing Topics Everyone Was Buzzing About at Mobile World Congress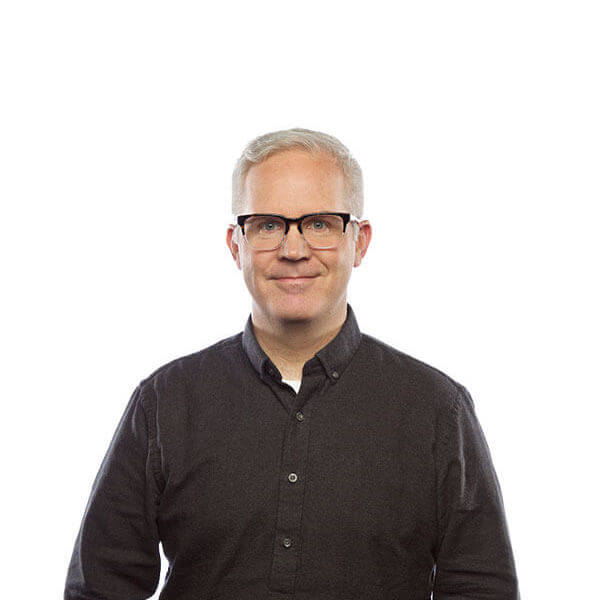 Mobile World Congress has become an increasingly big platform for not only smartphone-minded marketers but for the entire global business community. Well over 100,000 people attend the event in Barcelona, and it's not uncommon for huge telecoms to send more than 1,000 representatives to work the floor and meeting rooms. Swedish telecom giant Ericsson has even created a dedicated microsite to promote its agenda for MWC.
It's clear looking at the event's program that 5G and IoT will be dominating topics, as various wireless executives will be on stage for the opening keynote on Feb. 25th to address this subject: Intelligently Connecting the World.
I love that "Intelligently" is the first word you see on the program because how marketers approach the 5G era is going to be crucial. Consumers are already inundated with messaging via digital channels, so we need to think through how branded content is distributed and orchestrated as our technological powers increase. With that in mind, here are four big marketer-minded topics that will dominate MWC, which takes place on the shores of Spain's eastern Mediterranean coast.
Data Is Going to Transform How We Shop
One of the speakers who really sticks out to me is Heba Bevan, CEO and founder of UtterBerry, which combines sensor-based location data and AI to help municipalities maintain safer roads and bridges. Sensors open up a world of data that can not only help governments better function, but they also can make retail stores more wisely designed and make our brand messaging better timed.
Concurrently, we need to acknowledge that consumers, at times, want to be left alone. Combining cross-channel interactions and sensor data can help brands engage customers individually when it matters most, down to how each consumer wants to receive messages. Some will want a text, others an email, others a push notification, and others nothing at all, based on where they are, what they are doing and what's relevant or not at that moment. The more context marketers have, the better the customer experience, which benefits everyone—brands, customers and technology platforms.
D2C Remains the Talk of Tech
There's an entire track dedicated to the convergence of digital with physical stores. Here's why: Direct-to-consumer brands like Bonobos, Everlane and Beautycounter are meshing digital with brick-and-mortar stores so that shopping feels truly personal.
Data-based intelligence is at the heart of how they are transforming the marketplace, changing how we shop and blurring the lines between channels. In fact, one-third of consumers plan to do at least 40 percent of their shopping from D2C companies in the next five years, while 81 percent plan to make at least one purchase from a D2C brand. The impact of this phenomena cannot be denied, and MWC programmers have clearly taken note.
Ethics Will be Big
Considering how important data privacy is in Europe—look no further than the implementation of General Data Protection Regulation—AI ethics is sure to be a hot topic at the continent's biggest tech festival. AI spans a vast number of technologies—image/pattern recognition, predictive models, natural language processing and much more—and collectively holds vast potential to improve the world, our lives and our businesses.
But it's important that we use AI to power customer experiences responsibly. We are at an inflection point; the decisions we make on this front that will have ramifications for marketers (and everyone else) for years to come.
There's a strong "fear narrative" out there about how ill-conceived AI tools perpetuate unfairness, even though data scientists and AI specialists are being encouraged to make AI fairer and more accountable. These factors are why there are various speakers addressing AI ethics at this year's MWC. AI is going to be such a hot topic that it will come up in at least half of MWC's panels.
5G Will Reign Supreme
With AT&T soon rolling out 5G in about a dozen U.S. cities, this long-anticipated technology is becoming a reality. It represents a radical shift in bandwidth; huge files that currently take a day to download will take place in a minute or less. Marketers are going to be able to text message 30-minute branded films (if they so choose and have consent). Indeed, the impact on mobile video will be huge. The technology also looks to forever advance mobile gaming, augmented reality and virtual reality use cases.
What's more, 5G will impact IoT and self-driving or smart cars, and how all of our devices talk to each other. That's why it's going to be hard to attend a panel and not hear "5G" at some point. And that's why companies like OnePlus are set to make announcements at MWC. The amount of data that will soon be going through our home appliances, cars and other devices is going to be astronomical.
Overall, MWC 2019 should make for an exciting show that reveals how AI and 5G are going to be the linchpins for a fuller data picture while scaling richer customer experiences and engagement into the future. And nearly a year into GDPR and growing privacy concerns globally, the backdrop for many marketers will be new rules for ethical transparency in how we acquire, manage and use consumers' data.
All in all, if you want to learn about the most cutting edge marketing technology out there and perhaps chat with a robot along the way, make sure you are in Barcelona. I'd love it if you stop by and say hello (Hall 8.1-B55).
Subscribe for updates
If the form doesn't render correctly, kindly disable the ad blocker on your browser and refresh the page.
Related Posts
Categories