How SMS Powers a Better Multi-Channel Customer Engagement Strategy
What's keeping you from improving your marketing strategy with SMS?
In a recent poll, marketers said that one of the key reasons they're hesitant to use SMS is fear of over-messaging customers. We agree: pinging your customers too often is a terrible, no good, very bad way to earn trust, loyalty and drive long-term value.
That's why we've created smart ways to orchestrate messaging across all your customer engagement channels, so you can use the best mix of channels for messaging, instead of blasting customers on every channel every time.
Here are three SMS combinations you can use to create deeper connections with customers and better integrate text messaging into your overall customer engagement strategy. For more examples, check out our SMS Playbook—download today!
SMS + Mobile Wallet
SMS and mobile wallet are the only two channels that allow you to directly communicate with users on mobile without an app — using them together creates a power combo for maximum engagement.
Reward your loyal customers by sending a text message with a link to download a loyalty card or coupon for their mobile wallet. For crucial and time-sensitive items like tickets and boarding passes, SMS delivers what they need — without depending on a wifi connection or an app.
See what the power combo could look like in our SMS Playbook.
SMS + Email
Using email, a popular user-preferred channel, and SMS, a channel with high engagement, together gives you the best of both worlds.
Identify your most loyal customers by using email to promote text messaging communication. This is a great cost-effective strategy; by using email, a less expensive channel, to broadly reach users and bring your more active and loyal users into SMS, you'll be making sure your text messages are going to those who have a higher chance of engagement, getting your money's worth in both channels!
Make sure to quickly show your opt-in users how valuable this channel is by providing them a personalized coupon via SMS, based off of a purchase they've already made. That kind of personalization will increase the chance of them becoming long-term loyal customers.
To see examples, download the SMS Playbook here.
SMS + In-App Message:
So, your customer downloaded your app. Awesome! In-app messaging is a great way to send personalized and localized messages to your customers in the exact moment they're most engaged with your brand. By leveraging in-app messages to encourage them to sign up for text messages, you'll help ensure that you have a way to connect with them — even if they become inactive on the app — or even delete it.
A great SMS marketing strategy opens up a world of possibilities for creating better, deeper and more valuable connections with your customers, and you can implement all of these strategies, and more, on our Digital Growth Platform.
Get more inspiration in our SMS Playbook.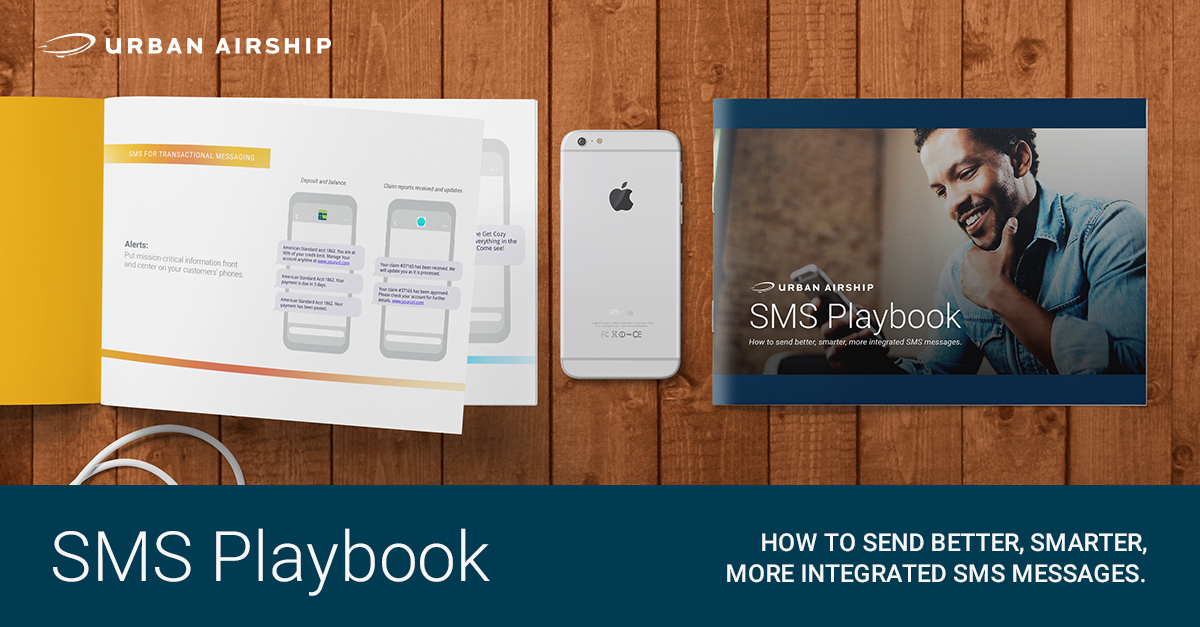 Is your brand maximizing the opportunity from SMS? Download the SMS Playbook for more use cases, tips, and best practices.
Take your SMS strategy to the next level. Connect with an SMS expert today!
Subscribe for updates
If the form doesn't render correctly, kindly disable the ad blocker on your browser and refresh the page.
Related Posts
Categories