12 Years After the iPhone, Marketers Need to Lean Into Digital Wellness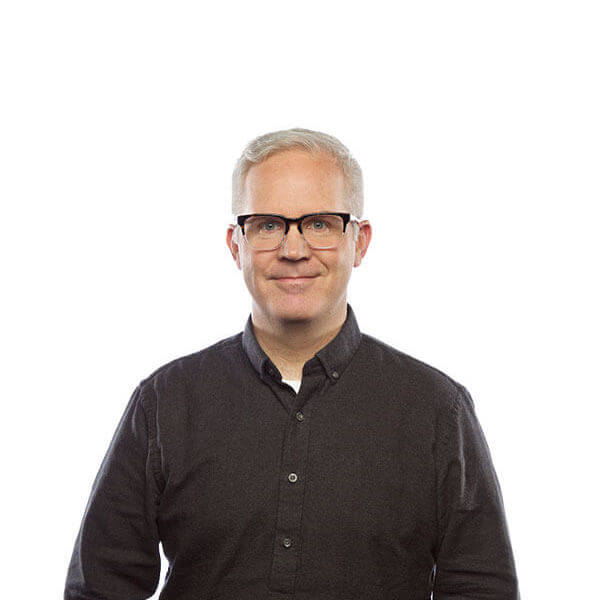 This article was originally published on Street Fight.
Once upon a time, "getting a Starbucks coupon as you walk by a Starbucks" was the Holy Grail example of the potential power of mobile marketing. With the iPhone turning 12 years old just last month, it's a great time to observe how drastically more sophisticated digital relationships between consumers and brands have gotten thanks to the supercomputers in our pockets.
Mobile is now about building a customer journey and taking patrons to the next level rather than a single, location-based transaction. You hear it a lot: the customer journey reigns supreme, but there's a good reason for "customer journey" becoming like the Greek chorus in marketing. Consumers are inundated with messages from brands, so marketers need to be judicious about how, when, where, and why they reach out to customers.
When the late Steve Jobs, then Apple CEO, unveiled the iPhone in 2007, everyone in technology sensed that the Western World was about to be transformed. They were right. Since then, many brands' mobile apps have become more important than websites, while mobile-social apps have completely altered how content and advertising are delivered to consumers.
So much has changed thanks to the internet-enabled phones everyone now carries around. Let's look at where we've been as marketers and where we are going.
Health as a Strategy
People are starting to feel controlled by tech, and they want to achieve better digital-IRL (in real life) balance in their activities. Here is why: Americans average 5.4 hours a day on their smartphone, with millennials registering 5.7 hours and Baby Boomers coming in at 5 hours.
Marketers should lean into this growing health concern and help consumers feel like they are in control of their lives. Sophisticated preference centers allow consumers to select what kinds of messages they will receive and via which channels, and these preference centers can anchor brands' customer-first mindset. Some people prefer text/SMS over email, while others want to get different kinds of messages in different channels (e.g. shipping notifications via text versus new offers via email). Relevancy means getting that granular. For brands of all types—CPGs, retailers, automotive companies, financial services, etc.—such granularity can drive sales.
What's probably even more important is your brand saving customers from unnecessary clicks and page views they don't want anyway. Marketers should let customers know it benefits both parties if they take the time to use a preference center. The marketing copy promoting your preference center can read something like this: "Please visit our digital wellness hub and tell us how, when, where, and why you want to hear us. We promise it will lead to less digital noise in your life—not more!"
Privacy Paradox Solved
Not only will the granular preference center help you message your customers more appropriately, but the first-party data will also power your brand to deliver offers directly to consumers in a transparent way. They gave you that information; you didn't buy it from a third-party intelligence vendor.
Indeed, not only does leaning into digital wellness make your brand customer-first, but it also invites favorable impressions from consumers when it comes to being privacy-first. It's important for brands to strike that balance between providing the individualized experiences consumers have come to expect and treating their data internally and externally with the utmost respect. After all, 73% of consumers have increasing concerns over personal data privacy, while 63% expect personalized offers as a standard service.
Marketers should lean into privacy, not away from it. Lean into first-party data and be transparent about how you intend to use it. With GDPR and the California Consumer Privacy Act in play, being transparent will not only engender consumer trust but also keep your brand out of legal trouble.
Utility Drives Innovation
At the heart of digital wellness is making mobile apps even more useful. That's truly the good news here—what's driving innovation isn't only people trying to make money, but there are also good intentions involved. The mobile wallet, for instance, alleviates a pain point when it comes to the seemingly countless loyalty programs and credit cards we have in our lives.
Earlier this month, Apple took a step toward marrying privacy and convenience with Sign In with Apple. The main talk about the feature centered on how it would make our mobile lives easier by eliminating some of the scenarios where we are clumsily thumbing in user names and passwords on our phones. And the feature notably does not record and store everything users do online and everywhere they go; instead, it actually sets up barriers for data tracking.
Respecting your customers' attention with fast and easy experiences that are helpful, and fine-tuning "marketing pressure" will be integral to helping customers achieve digital wellness. It will go a long way toward creating a customer journey that's healthy for your brand.
Learn more about engaging with your customer in their customer journey in our Lifecycles page.
Subscribe for updates
If the form doesn't render correctly, kindly disable the ad blocker on your browser and refresh the page.
Related Posts
Categories