How to Create an Automated Welcome Push Notification for New App Users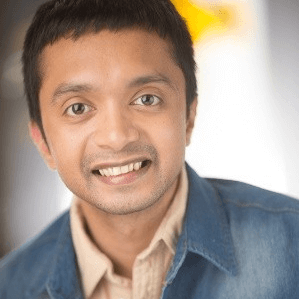 Sending a push notification to welcome new users is a vital tool for increasing app retention and long-term user engagement. In fact, data shows that 95% of new, opt-in app users churn within the first 90 days if they don't receive any push notifications!
In addition to boosting retention, improving engagement and making a great first impression, a welcome push notification can also help:
Demonstrate the value users will get from using your app
Illustrate the steps required to get going
Prompt users to opt-in to push notifications and location sharing
Gather user preferences – or encourage users to set their preferences in the app
Create an early conversion by providing a deal, offer or coupon users can redeem right away
Best Practices for Welcome Push Notifications That Work
When you're thinking about creating your welcome message, we've seen these tactics improve engagement:
Trigger your in-app welcome message within 24 hours of "first open"
Add a call to action: this will help users know what to do next – and lets you track user engagement
Consider creating custom welcome messages based on the season: "Happy holidays and thanks for downloading! Opt in to push notifications to get personalized offers."
Personalize push notifications when you can
Make it rich – notifications with pictures have 56% higher engagement than those that don't
For more push notification best practices, check out this eBook, "14 Types of Push Notifications You Should Almost Certainly Be Sending."

Welcome Messages That Get Great Results
Need an example? How about two?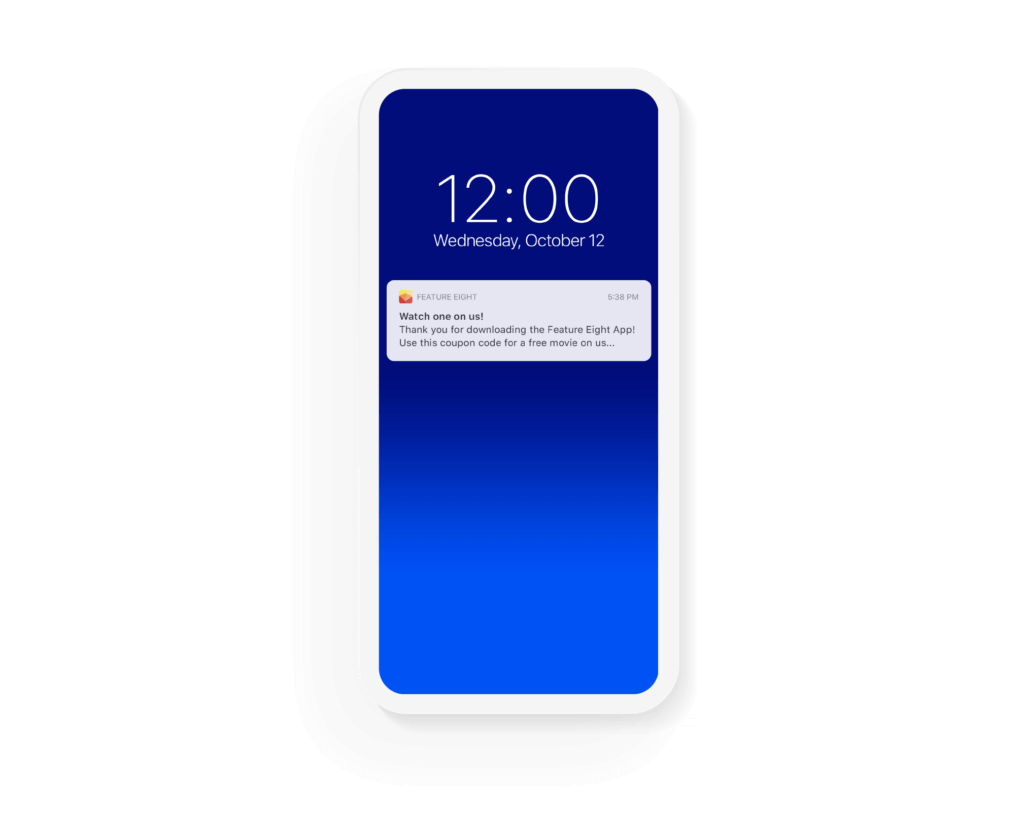 Above is an example of the welcome message that a cinema app uses upon the first app open, including a code for a free rental. We've seen that including an offer in the welcome message can boost the redemption rate by 300%
Here's another example of a welcome message of a QSR brand to onboard users to their app. Note that they not only welcome users with a friendly greeting, but also give them some directive advice by asking them to log in (which benefits both the user and the brand).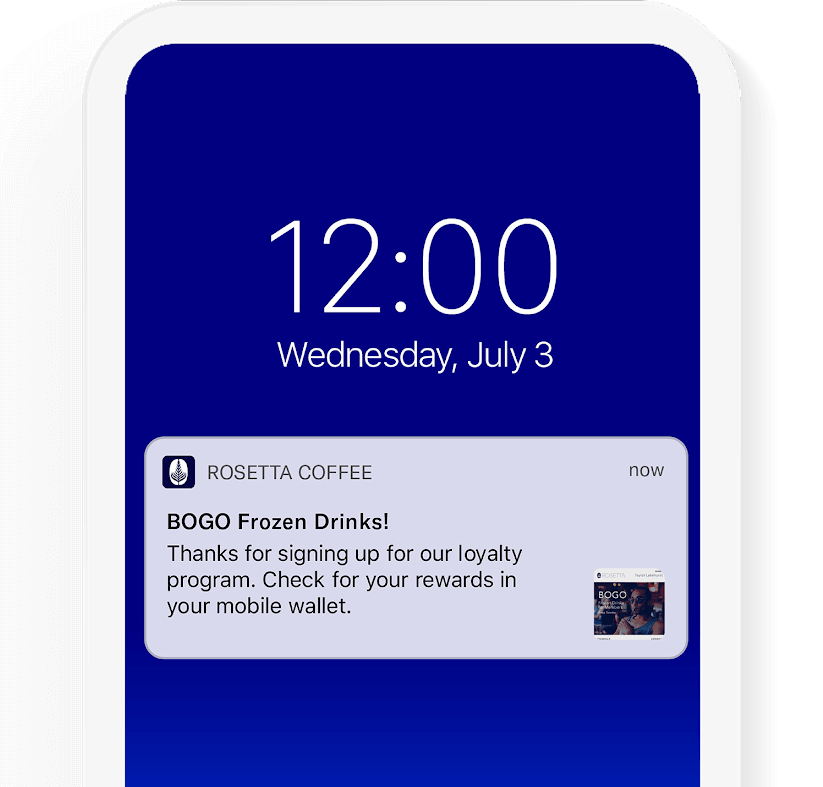 How to Create an Automated Welcome Message in Airship
Airship's Mobile App makes getting started very easy by making the "first open" event automatically accessible as an automation trigger. Our Automation also gives you control over messaging volume: set limits on how many triggered or automated messages your customer can receive in a designated period of time to prevent over-messaging.

Want to Take Your Welcome Message Automation a Step Further?
Using rules-based automation, you can orchestrate a sequence of messages based on whether the user has or hasn't interacted with a previous message.
In this case, you can follow an initial welcome message with a subsequent message based on whether your user interacted with your initial message using "tags" as an automation trigger.
This automated follow-up to your welcome message can highlights another feature or benefit of the app a few days later. This approach is similar to an email drip campaign.
Technical Requirements
"First open" triggers are supported on iOS, Android and ADM devices, and works out of the box with SDK version 4.0+ for iOS and SDK version 5.0+ for Android/Amazon.
Subscribe for updates
If the form doesn't render correctly, kindly disable the ad blocker on your browser and refresh the page.
Related Posts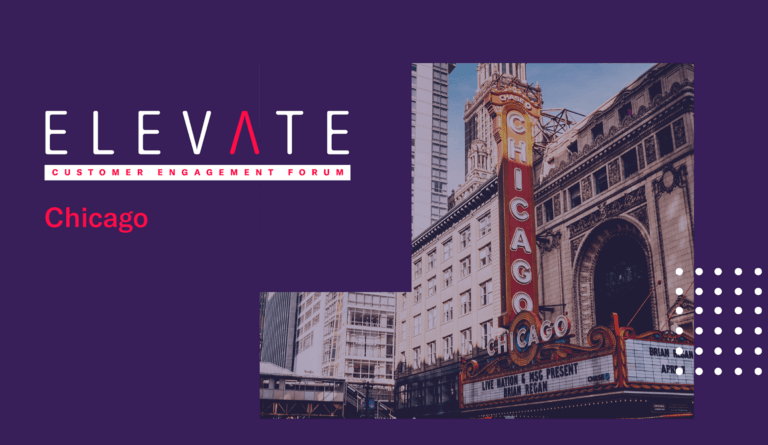 How AMC Theaters and the Chicago Tribune Uses Data and Preference Centers for Their Messaging Strategies
Categories