eBook
14 Types of Push Notifications You Should Almost Certainly Be Sending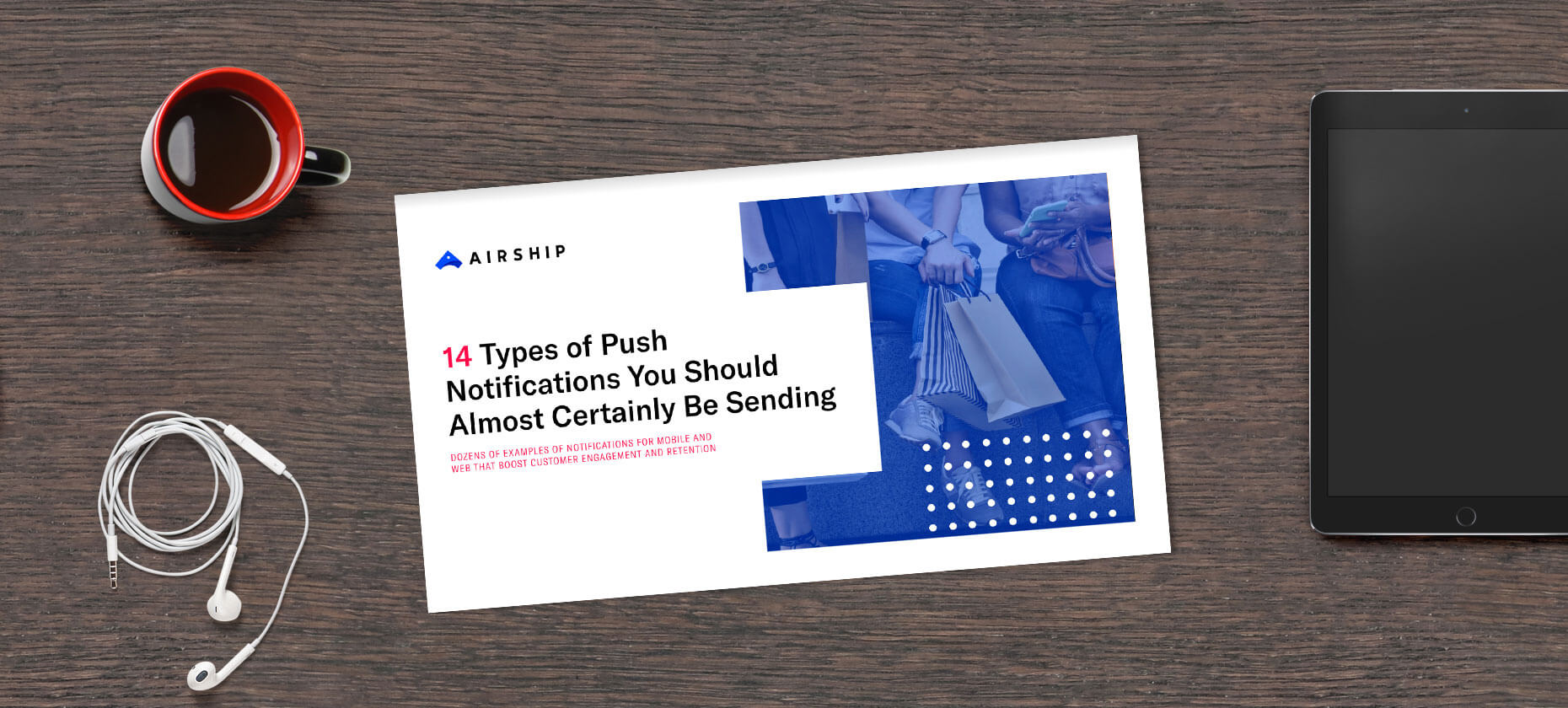 Push Notifications for Mobile and Web That Boost Customer Engagement & Retention
Our data study of 63 million new app users shows that when brands send high value push notifications more frequently (sometimes more than one a day!) users are more likely to engage and keep their app.
So what kinds of push notifications should you be sending?
Download this eBook for 50+ examples you can use to increase the frequency of your notifications (web or app) — and reap the bottom line benefits.
Download this "swipe file" today!