iOS 12: Four Big Things Mobile Marketers Need to Know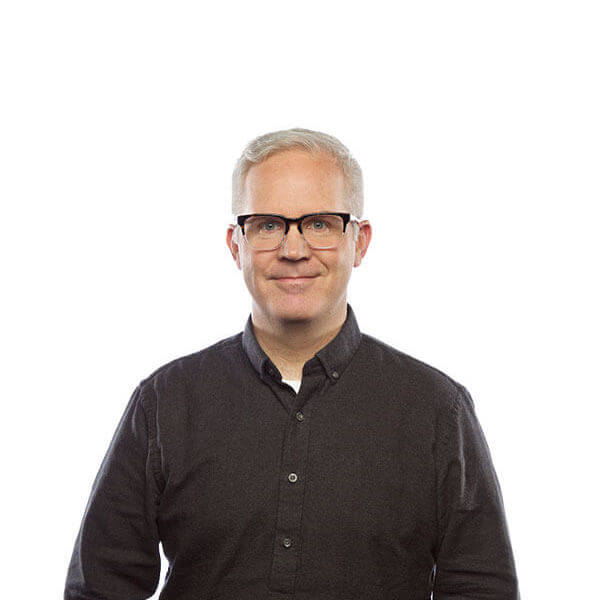 Apple's iOS 12 comes as a response to a new mindset that's growing among consumers — people want more control over their digital experiences. The time is now for learning to be hyper-relevant—to be human—with notifications. Here are four things marketers need to know about iOS 12.
---
Apple recently debuted their new iPhones, which some fans of the smartphone brand will buy right away while others will wait weeks if not years to purchase. The company also announced its new mobile operating system, iOS 12 — a development that immediately impacts a huge swath of the iPhone's 700 million-plus customers. CEO Tim Cook said in his opening remarks that Apple has shipped nearly 2 billion iOS-powered devices worldwide.
At such scale, the new operating system will spark intense curiosity among mobile-minded brands everywhere, especially since iOS 12 will make it easier for users to fine-tune their notification experience. iPhone customers will more easily be able to control whether notifications are interruptive or not, as well as monitor the number of notifications they receive from brand marketers.
Apple's move comes as a response to a new mindset that's growing among consumers — people don't want to look and act like they're digitally addicted to their smartphones or any other device.
Digital health is a rising factor for marketers to consider, and they need to adapt. If they abuse notifications, iPhone app users will relegate them to be passively consumed, if ever, or worse, delete its app.
The time is now for learning how to be hyper-relevant — to be human — with notifications. With that in mind, here are four things marketers need to know about iOS 12.
1) Mobile Relevancy Is At an Inflection Point
What Apple is doing with iOS 12 — giving iPhone users more control over notifications — points to a larger issue: We are at the juncture where mobile marketers absolutely need to provide a utility, a helpful tip, a timely offer, etc., otherwise, you're just another part of an unsustainable level of media noise that's only going to intensify.
In the not-so-distant future, people will digitally communicate via not just smartphones and smart speakers but also smart earpieces, watches, glasses, cars, refrigerators, robots and other objects that are powered with the internet and AI. In fact, Verizon and AT&T recently revealed plans to roll out 5G networks in several U.S. cities, effectively putting in motion the pipes for the Internet of Things to be used by consumers at scale.
Soon, there might be an overwhelming number of notifications sent to consumers; so appealing to their humanity in such a potentially cluttered environment will be key for marketers. So, the time is now to better your notifications by only offering messages of value to your app users.
2) There Are More Options
The iOS 12 introduces "quiet" notifications — in other words, your phone will not go "ping!" when such messages are sent. Instead, these notifications will bypass the lock screen and go straight to the notification center. Meanwhile, the user can mandate that "prominent" notifications are seen on the lock screen. These choices empower users to more easily control which notifications interrupt them, and which they will get to after they are done focusing elsewhere.
To use parents of toddlers as an example, they will likely set their Amazon notifications to quiet, as they don't need to be alerted in real time when the diapers get delivered. Conversely, they will want their daycare app to be set to prominent for notifications they don't want to miss.
3) Messages are Now Uncluttered
Another change marketers need to know about is that the new operating system will introduce notification grouping. It's a much-anticipated feature that organizes an app's notifications into an easy-to-consume bundle that allows the user to avoid a cluttered lock screen and notification center, and swipe through stacks of notifications versus scrolling through a chronological list.
Marketers can set up different groups for their app's notifications—educational, promotional, transactional—to avoid users missing an important update like a holiday gift delivery ETA if all notifications are stacked on top of each other.
4) Brands Should Expand Notification Preference Centers
In-app preference centers offer a fantastic opportunity to show mobile app users that your brand doesn't take their time for granted. Marketers should promote fine-grained controls they offer app users through onboarding flows and various owned and social media channels.
Apple is also helping to promote awareness and make notification management easier for app marketers and consumers. With iOS 12, if your app has a preference center, it can be deep linked to device notification settings.
Now, if iPhone users click to "Manage" or "Turn Off" notifications, they will be taken to the app's preference center where marketers can retain a greater level of opt-in by allowing them to toggle notifications on or off for various categories. Users can also set preferred channels or message frequency for certain topics.
A Brand's Intent Has Never Been So Key
In sum, Apple's moves this week make it clear that notifications are an essential part of the iPhone experience—in iOS 12, the notification center will be the most prominent inbox.
It's up to marketers to make their messaging worth everyone's time by offering consumers something of value. This sensibility will give brands a human touch, creating experiences that speak to earnest intent rather than coming off as just another ping.
Need to get a handle on your approach to engaging your customers with notifications? Our strategy team is here to help. Schedule a complimentary 30-minute consultation today and we'll brainstorm some ways to help you get better connected with your customers in the moments that matter most
Subscribe for updates
If the form doesn't render correctly, kindly disable the ad blocker on your browser and refresh the page.
Related Posts
Categories