How to Earn Push Notification Opt-Ins: 7 Essential Resources
Why are push notification opt-in rates such an important metric?
Because our data shows that users who opt-in to push notifications in their push message settings are four times more engaged with apps — and are retained at double the rate of opt-out users.
Push notification opt-ins are an important component of a healthy and growing app — and a key strategy for successful permission-based marketing. And with more than seven years of experience in mobile engagement, we've got lots to share about opt-in best practices.
Here are seven of our most useful resources:
1)

Benchmark Report: Push Notification Opt-In Rates

Part of our ongoing mobile engagement industry benchmark reports, our Push Notification Opt-In Rates benchmark report (based on 3,000 apps and 100 billion push notifications) helps you benchmark how your opt-in rates match up with your peers. It also provides tips on moving the needle if you need a boost.
2)

Top 10 Tips to Get the Opt In

Our digital strategists share their most effective tips and tricks make sure you set yourself up to get the opt-in — from your App Store description, to winning back a customer who opted out.
3) How to

Present a Clear Value Proposition When Asking for Push Notification Opt-Ins

Why should someone enable your notifications in their push message settings? They won't know if you don't make it clear — and most people's inclination is to decline unless they have a good reason to do otherwise. Get proven strategies from Rue La La, NHL and Breaking News apps in this blog post.
4) Creating a "Pre-Permission" Dialog Box to Set the Stage for an Opt-In

—

Now or Later

Learn how to create a "soft ask" pre-permission dialog box that appears before the, "Would you like to enable push notifications" mobile opt-in screen appears from the phone's OS. This pre-permission opt-in dialog quickly and persuasively explains why a user will find your push notifications valuable. The post also shares how to set this up in Urban Airship Engage — as well as how to use automated triggers to invite users who opted out to revisit their decision and change their push message settings.
5) Onboarding Strategies to Increase Opt-In Rates
One of the main objectives of your initial interactions with a new user should be to welcome them in a way that makes them want to opt-in. Our Guide to Onboarding New App Users gives you a series of strategy questions to consider — including whether you want to delay the opt-in prompt until a user has opened the app for the second or third time.
6) Earning (and Keeping) an Opt-In Requires Earning Trust
Is your app creating utility and putting customer needs first? If not, you're probably going to have a hard time getting users to opt-in to your push notifications. In this post, "How Can I Entice Customers to Come Back to My App?" we focus primarily on re-engaging inactive users, but there are useful tips and ideas for getting the opt-in as well.
7)

When You Can't Get the Opt-In: Using In-App Messaging as a Communication Tool

What does in-app messaging have to do with getting users to opt-in? Well, the fact is that you'll probably never get to a 100% opt-in rate. In our blog post In-App Messaging: 5 Key Elements to Drive Better Mobile Engagement, you'll learn how and when to use in-app messages as an alternate communication channel with users — and tips for using in-app messages to ask a user to re-enable push notifications if and when the time is right.

We hope these tips help you increase your opt-in rates — and delight your customers!

As always, get in touch with any questions — or to share tips of your own. Contact us anytime, or tweet us @urbanairship.
Want more tips on strengthening your mobile marketing strategy? Get the scoop from our digital strategists in our white paper Top 10 Questions: Best Practices and Insights From Our Digital Strategists. Download it today!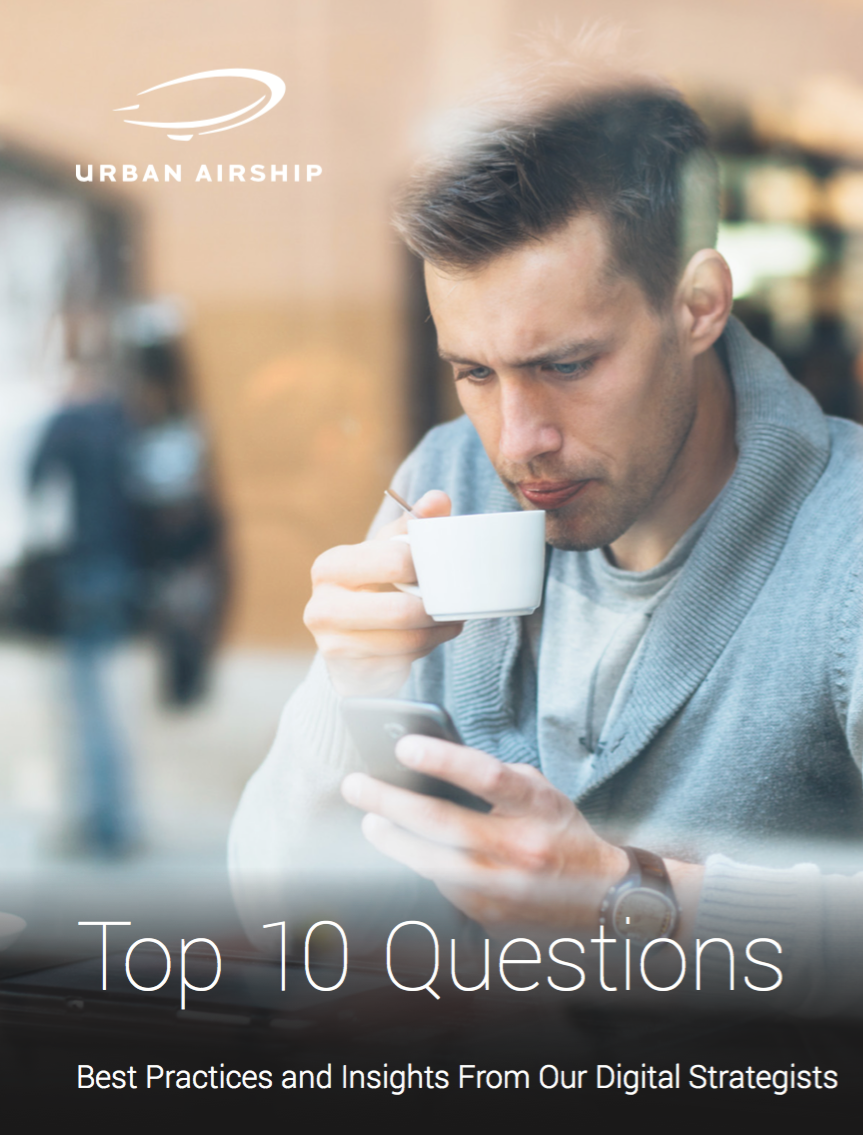 Subscribe for updates
If the form doesn't render correctly, kindly disable the ad blocker on your browser and refresh the page.
Related Posts
Categories