How Spotify is Winning the Mobile Engagement Game, and You Can Too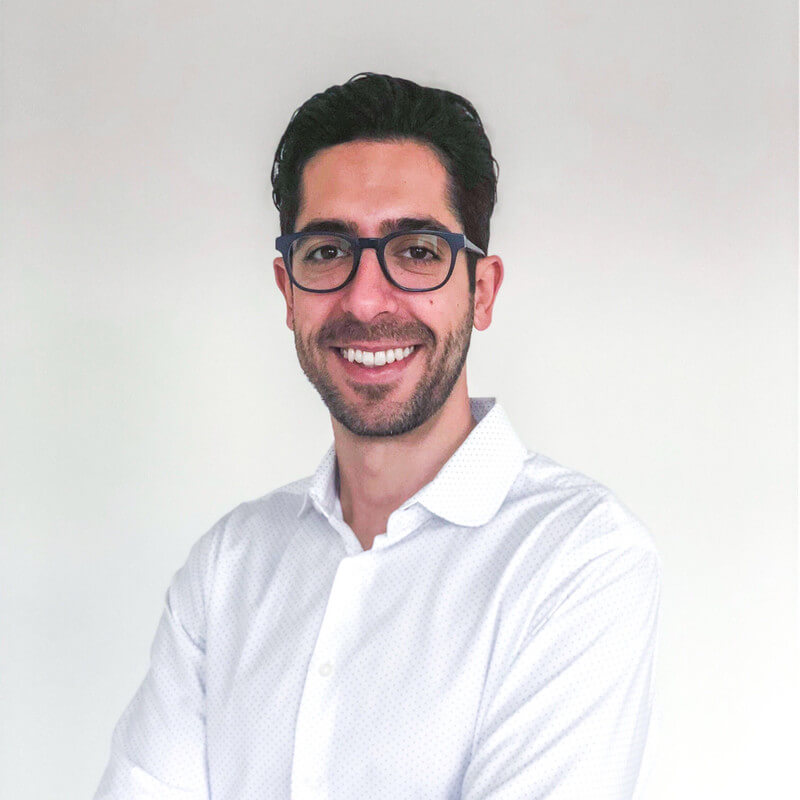 If you're a music lover and Spotify user like me, chances are you open your Spotify app every Monday and Friday. Why is that?
Well in my case it's because I've come to love the "Discover Weekly" playlist that is updated every Monday, and the " Release Radar" playlist that is updated every Friday. And I'm in the app multiple times during the week as well.
Want to follow in Spotify's footsteps and keep your app visitors engaged and coming back? No matter what vertical you're in, you can take a page from their playbook.
1) Drive Repeat Engagement With Regular, High Value Content
Spotify updates my Discover Weekly playlist every Monday, and my Release Radar playlist every Friday.
By delivering high-value, personalized content at a cadence that drives repeat — and in some cases habitual — engagement, Spotify has definitely increased my use of their app.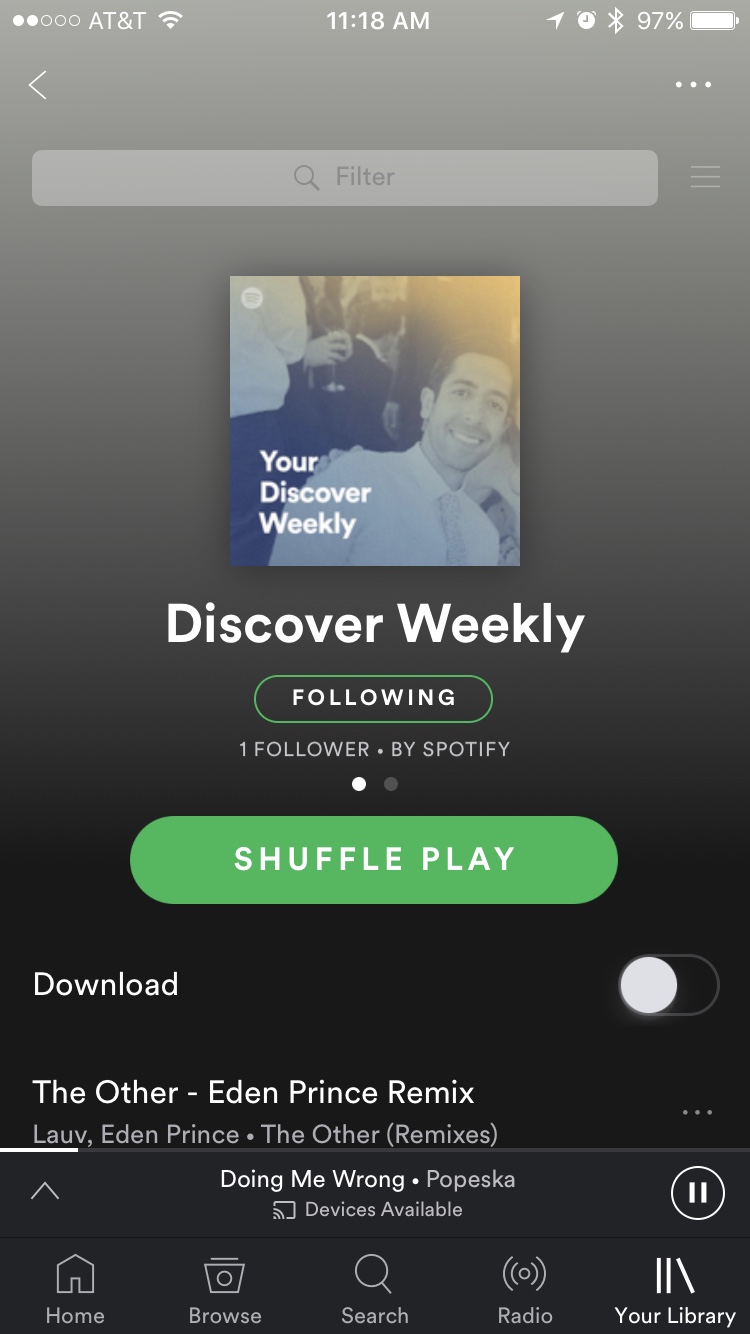 Yes, I know I don't have any followers. I'm just in it for the music.
Starbucks uses this same strategy in their app by showcasing a featured drink or food option each week in their app; the Regal Cinemas app keeps users up to date with the latest releases and offers in their in app message center.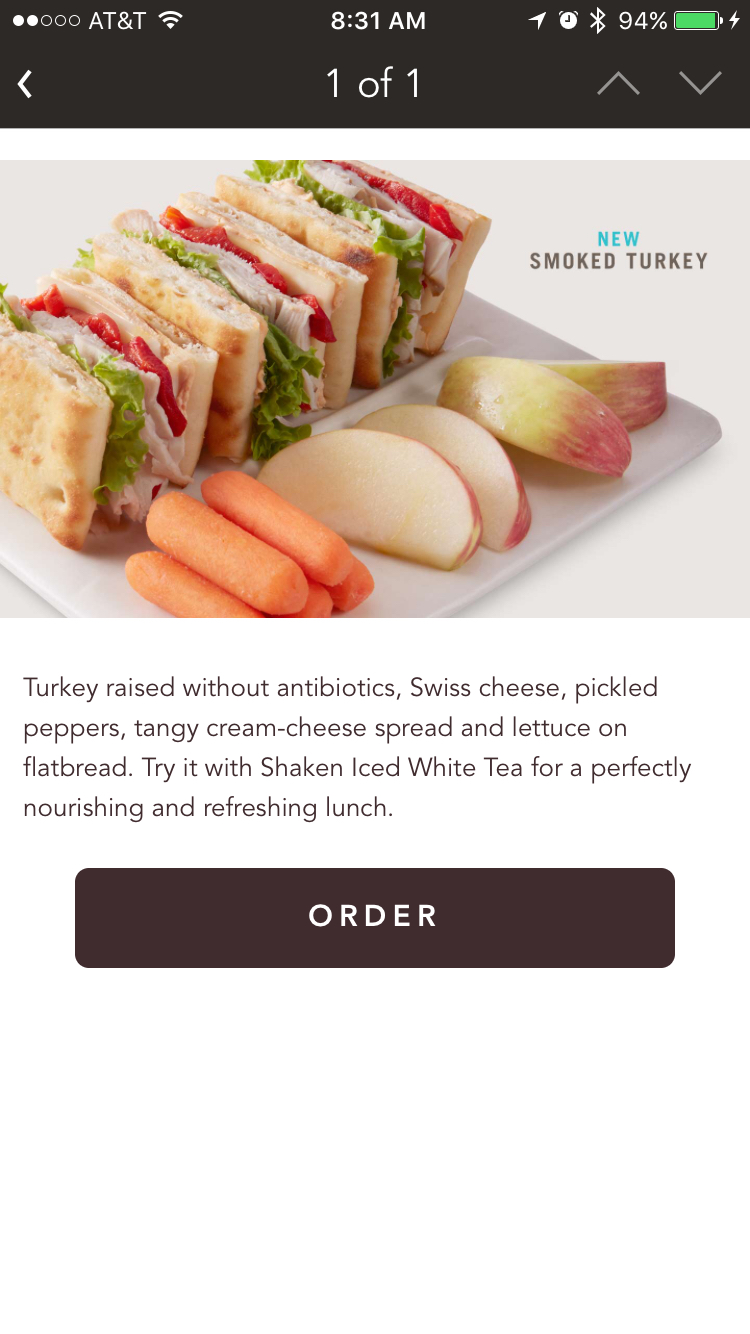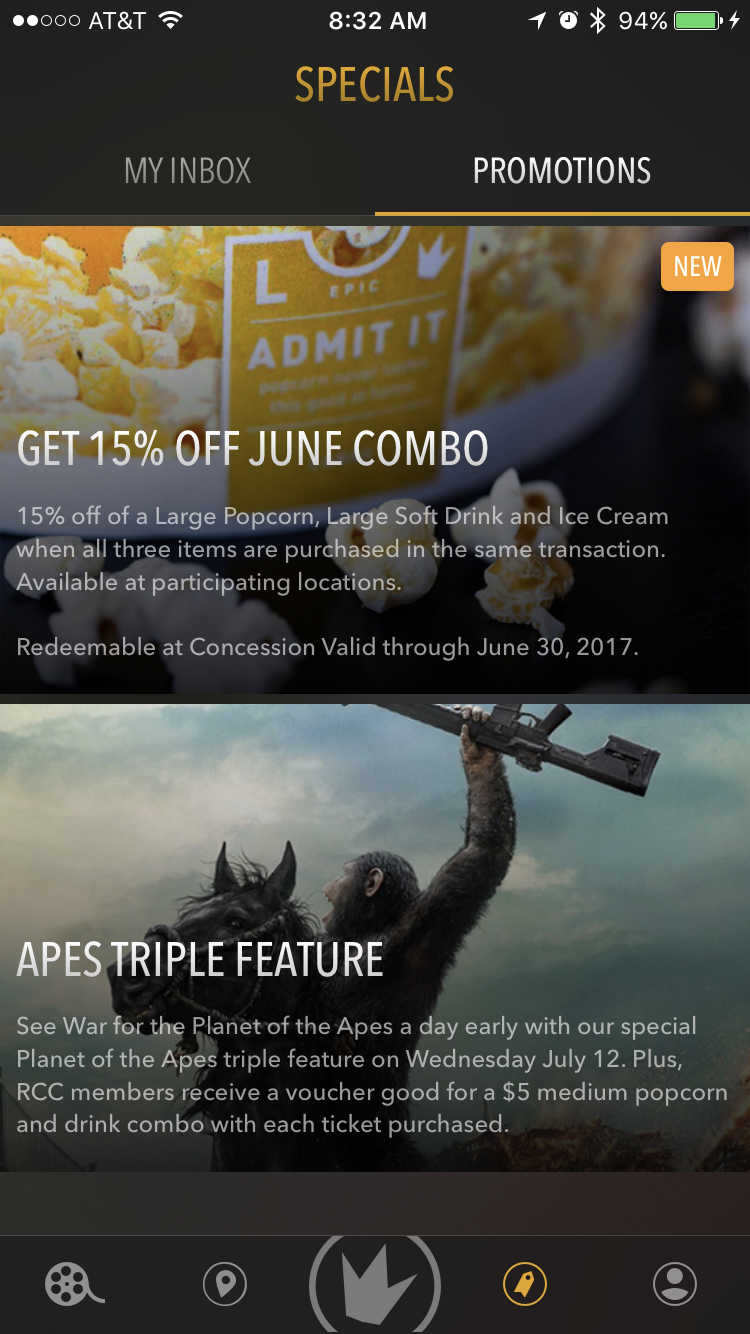 The makings of a perfect day in the Starbucks and Regal apps: grab a turkey sandwich and iced white tea at Starbucks, then off to a Planet of the Apes triple feature at my closest theater where I nab that discount on my popcorn.
2) Deliver Hyper Personalized Content
Second, Spotify is customizing content based on my preferences and behaviors. My "Discover Weekly" playlist is different than any other user, since I listen to different music and show different behavior than any other user. That means the playlists are hyper-relevant to me — and ensures I'm going to keep coming back for more.
Marketers at any brand can do the same in their app with the right data and customer insights.
The Nike+ app is another great example of personalized content: a custom and image rich title format in app message center displays content based on user preferences and behavior.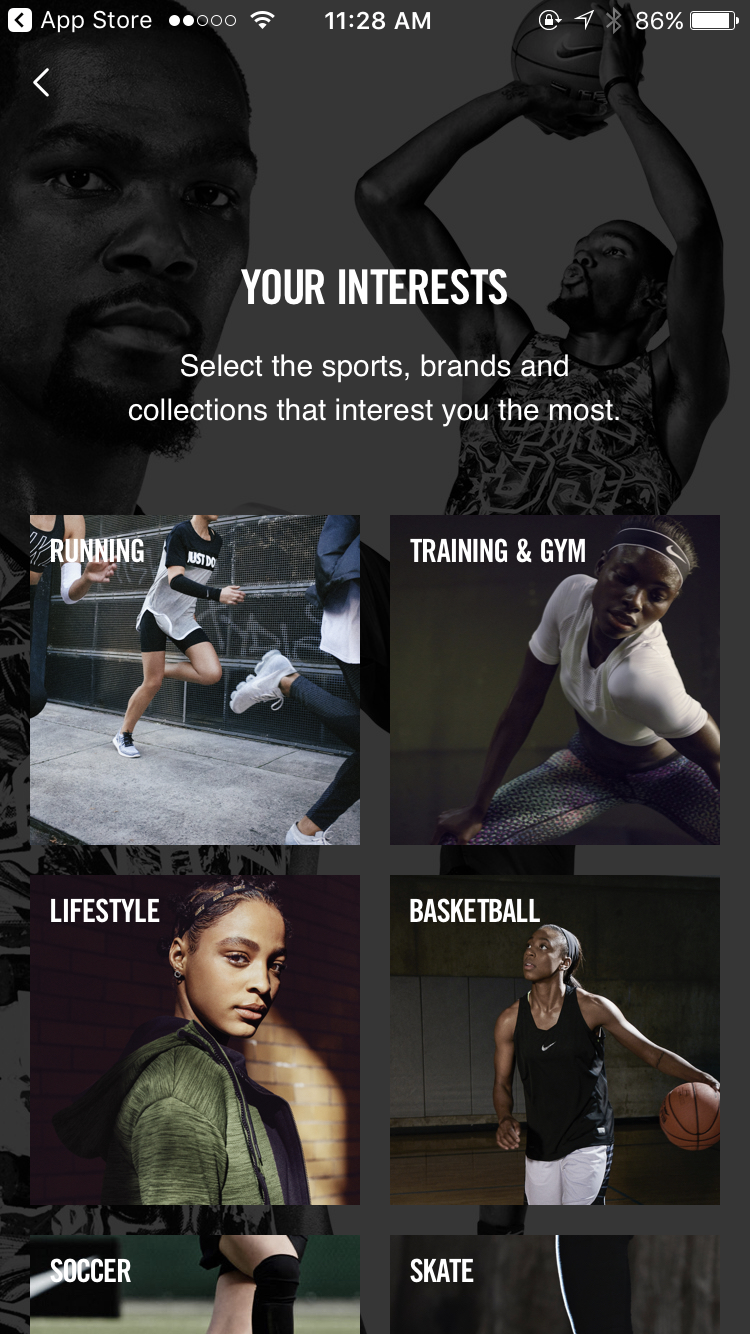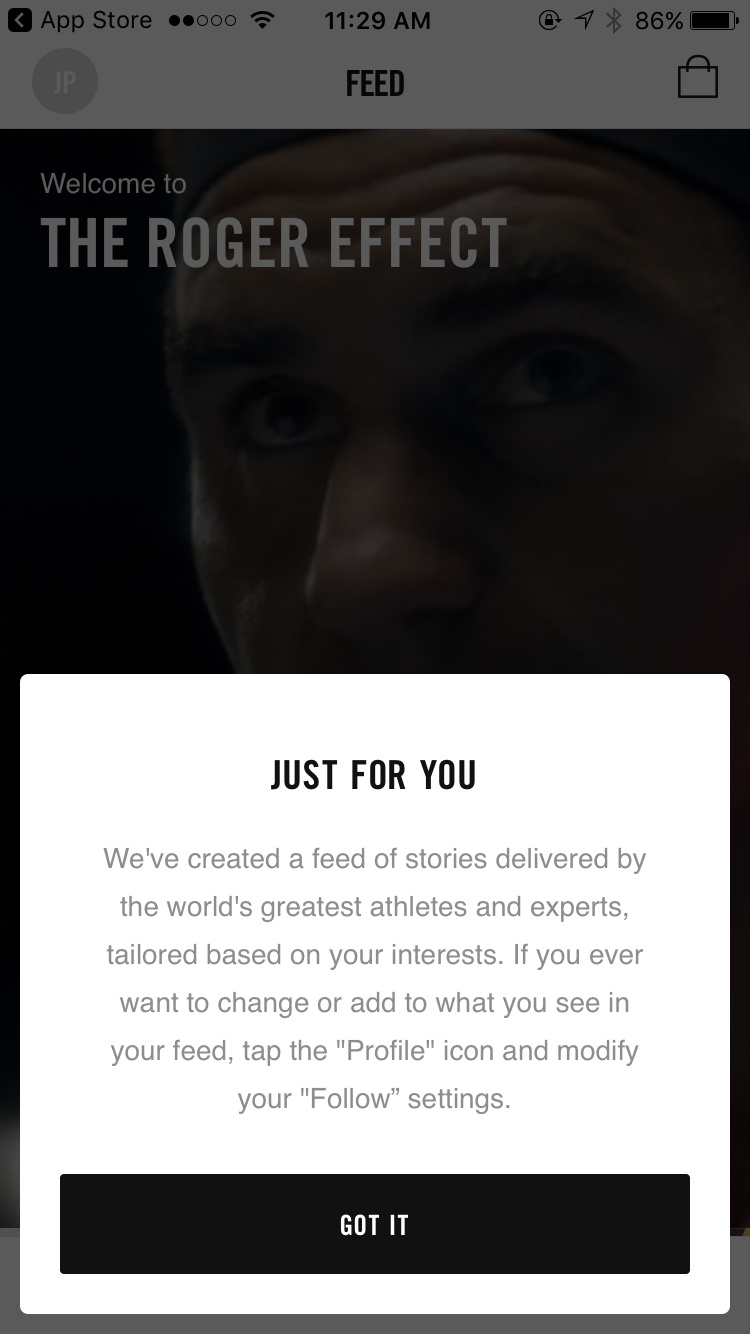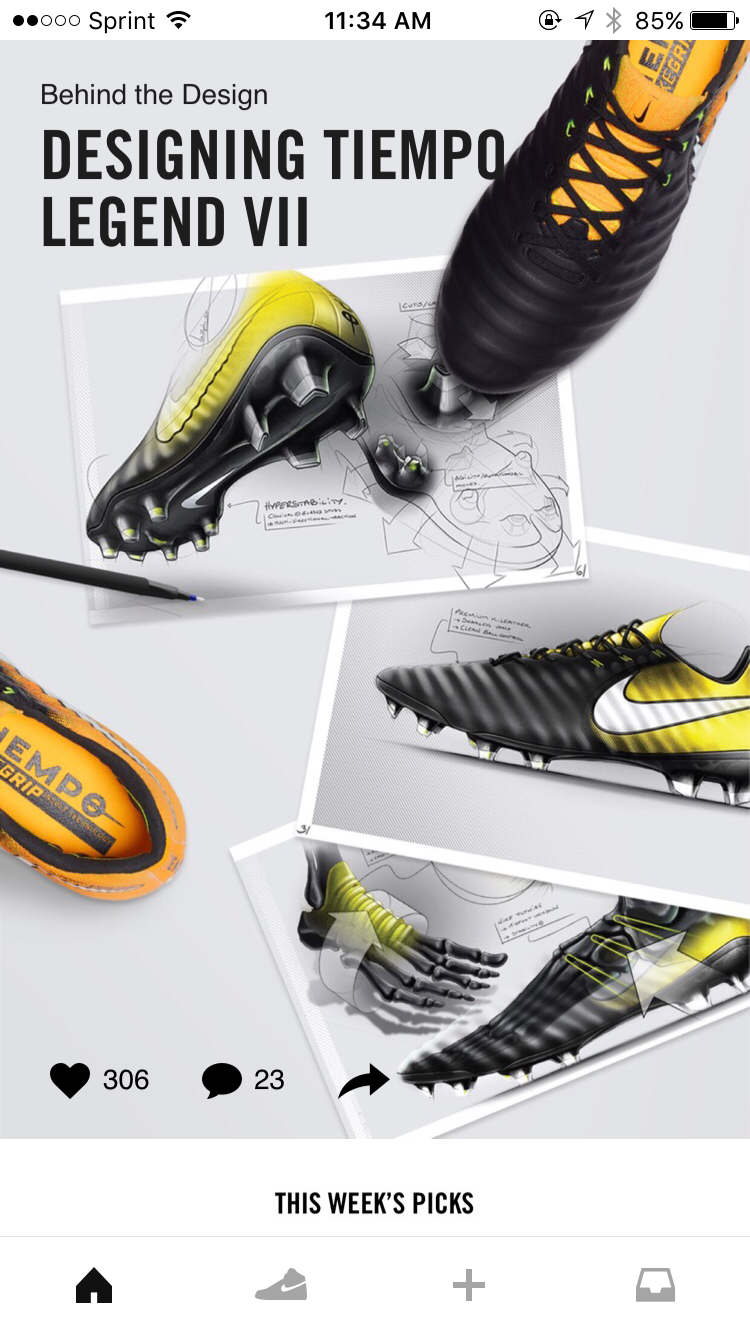 Hmmm, can I wear cleats to work? Fingers crossed…
3) Execute on a Smart Messaging Strategy
Third, Spotify is using a smart messaging strategy, reaching users through multiple channels — from push notifications and emails to in app message center and in app messages. All with the same win/win brand and customer value focus: keep me up to date on music I love — and keep me coming back to the app.
Brands are coming up with creative ways to stay in front of customers on mobile by maxing out mobile communication channels — both inside and outside apps. (See our cheat sheet here for reaching customers on mobile — and how to choose the mobile channels that best fit your strategy.)
Whichever channels you choose to use, the important lesson here is leveraging consistent content, storytelling, and personalization to create 1:1 relationships with your audience.
The tools you use are up to you; in my slightly biased opinion you should definitely check out Airship's solution suite — get a personalized, guided tour anytime.
Not sure where to get started? Check out our library of inspiration guides designed to get you excited about mobile engagement possibilities for your brand!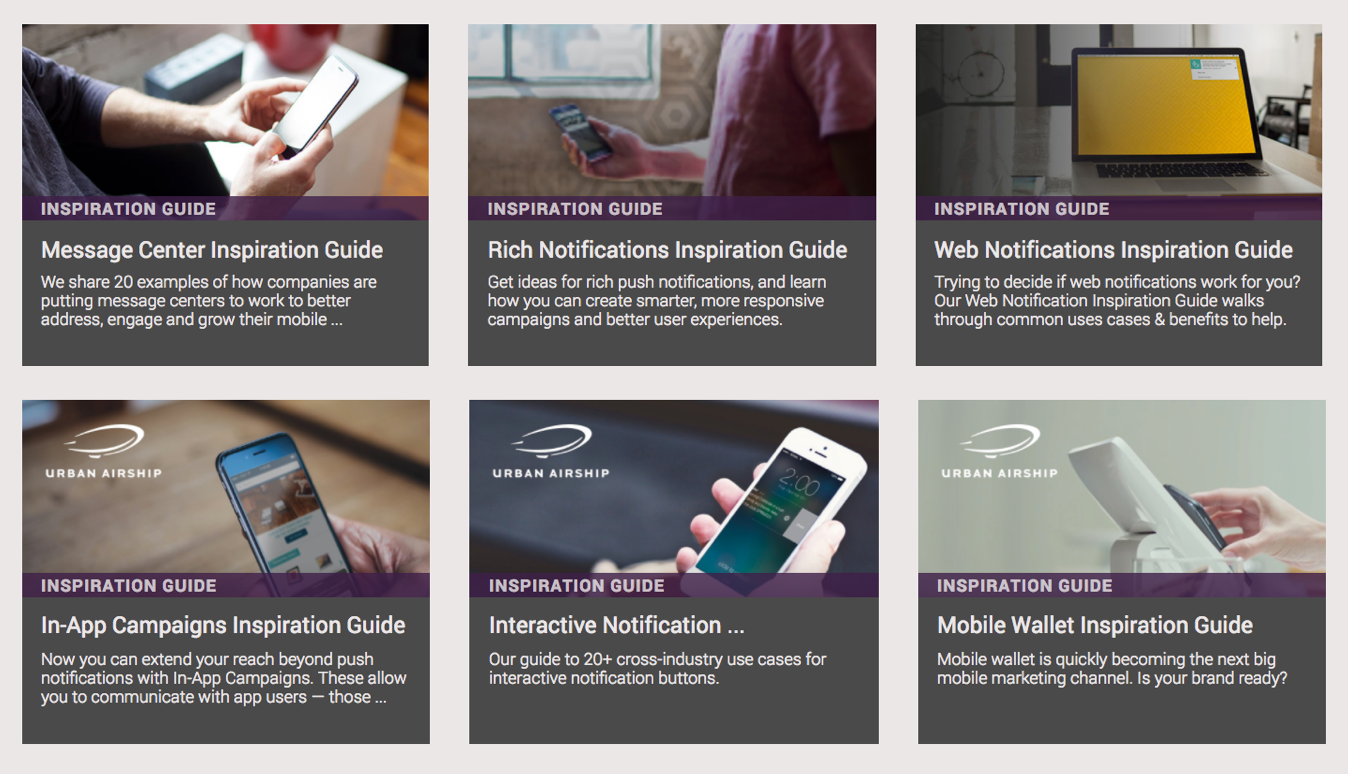 Subscribe for updates
If the form doesn't render correctly, kindly disable the ad blocker on your browser and refresh the page.
Related Posts
Categories