Highlights from the Asia-Pacific Session of Elevate 2021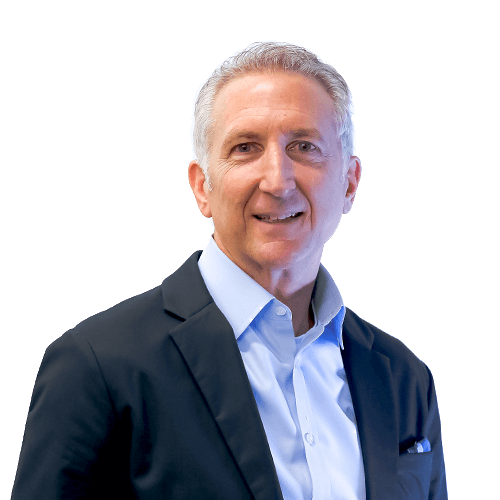 Last week marked the Asia-Pacific portion of Airship's Elevate 2021 Customer Forum. The event featured insights and innovations presented by market-leading analysts and professionals from across the APAC region.
Captivating customer success stories from Indonesia's GetPlus, Malaysia's YTL Group and Singapore-based ridesharing brand Ryde were among the many highlights at the forum.
Here are a few highlights from the session. For more insights and ideas, view the full event here.
Insights & Preferences Create Better Experiences & More Loyal Customers
All presenters spoke about the importance of understanding meaningful customer insights in order to shape more personalized communications, experiences and products. GetPlus cofounder, COO and CMO Adrian Hoon described how rich and relevant customer data has powered GetPlus' incredible growth, enabling the Indonesian multi-brand loyalty program to deliver customized rewards and incentives that keep customers engaged, happy and loyal.
Hoon explained that "consumers today are willing to share personal data with the brands they love, but in return they expect those brands to reward them and tailor their offerings." This recognition of an honest value exchange is at the heart of GetPlus' strategy. With automated, data-driven and personalized messaging, and tailored offers and rewards at every touch point, GetPlus drives more connections and revenue for its hundreds of merchant partners, both online and offline.
To achieve this degree of personalization, Hoon said that brands need a 360 degree view of their customers as well as the right marketing stack. In GetPlus' case, they collect data from every transaction and track over 1000 customer attributes, from basket size to brand preferences. By integrating that data with Airship's App Experience Platform, GetPlus is able to interact with those customers personally in real-time and at scale, which has driven a 62% increase in MAU and a 14X increase in monthly transactions per member for GetPlus.
Automated Customer Journeys Elevate the Customer Experience
For rapidly-growing APAC brands, automation is key to delivering great customer experiences at scale. For example, Dora Poturi, product architect for 4G mobile telecom brand YES (part of YTL Group) shared how the automation of mobile personalization and relevant customer journeys keeps YES ranked among the top 10 most used apps in Malaysia, and the highest rated telco app among competitors.
Poturi highlighted the impact of using automation to deliver the right message at the right time to their rapidly growing mobile audience, beginning with an automated welcome series educating customers about how to use YES. When customers don't engage or are at risk of churn, YES uses automation to trigger reengagement messaging with details about valuable features the customer may have missed. They also use automation to launch customer journeys around important dates such as tax season or peak travel times. Not only does this timely and relevant messaging create a more seamless experience for customers, Poturi explained that it has actually cut down on call center volumes as well. YES has grown its user base by approximately 15X over the three years since moving to Airship.
Hoon from GetPlus also reiterated the importance of establishing a great welcome journey. "The most critical time with a new customer is the first two weeks. If you lose them then you may lose them for good, which is challenging given the high costs of acquisition."
James Tan from ridesharing app Ryde also described how they leverage an automated cross-channel welcome journey, which includes reengagement messages to keep users moving through key milestones. "If they drop off at any point in time, we actually bring them back by sending reengagement messages to make sure they complete the registration process."
Great CX Translates to Loyalty and Results
Our panelists were unanimous in the impact of word of mouth in driving organic growth for their brands. In the roundtable session with Ryde and GetPlus, each expert emphasized that a great customer experience is essential to creating that word of mouth. To achieve that, their teams are focused on leveraging behavioural data to automate communications according to different levels of segmentation supported by a 'test and learn' culture. With this internal cultural mindset towards testing, their teams can take small steps to experiment and learn how users behave with new communications and channels before rolling them out more broadly. And while doing that, they're careful to avoid over communicating as this can lead to higher unsubscribe rates and churn.
First & Zero Party Data Are Critical for Mobile Brands
When asked about future trends, GetPlus' Hoon addressed the importance of brands collecting first and zero party data, as he believes iOS and Android will continue implementing new privacy restrictions to protect the user. The sooner brands can step away from relying on third party data and instead focus on directly asking customers to indicate their preferences, the less impact they will see from new data regulations. Hoon also stressed how important it is to work with technologies like Airship's new Preference Center to enable them to do just that, through features that make it easy for customers to share their information.
These are just a few of the fantastic insights from the Asia Pacific session of Elevate 2021. If you missed the event, don't worry! You can still access all of the great presentations, panels, roundtables and technical labs. All you have to do is go here.
Subscribe for updates
If the form doesn't render correctly, kindly disable the ad blocker on your browser and refresh the page.
Categories