2017's Best Observations, 2018 Predictions and More From Our Final Mobile Growth Workshop in London
We closed out our Mobile Growth Workshop Roadshow in London at the end of last year. For the second time in 2017, we gathered our London based customers, partners and colleagues together to chat about all things digital. This time at The Hospital Club, six speakers from some of the top UK brands shared their favorite observations from 2017, their predictions for 2018 and more.
Here are some of the key topics and takeaways.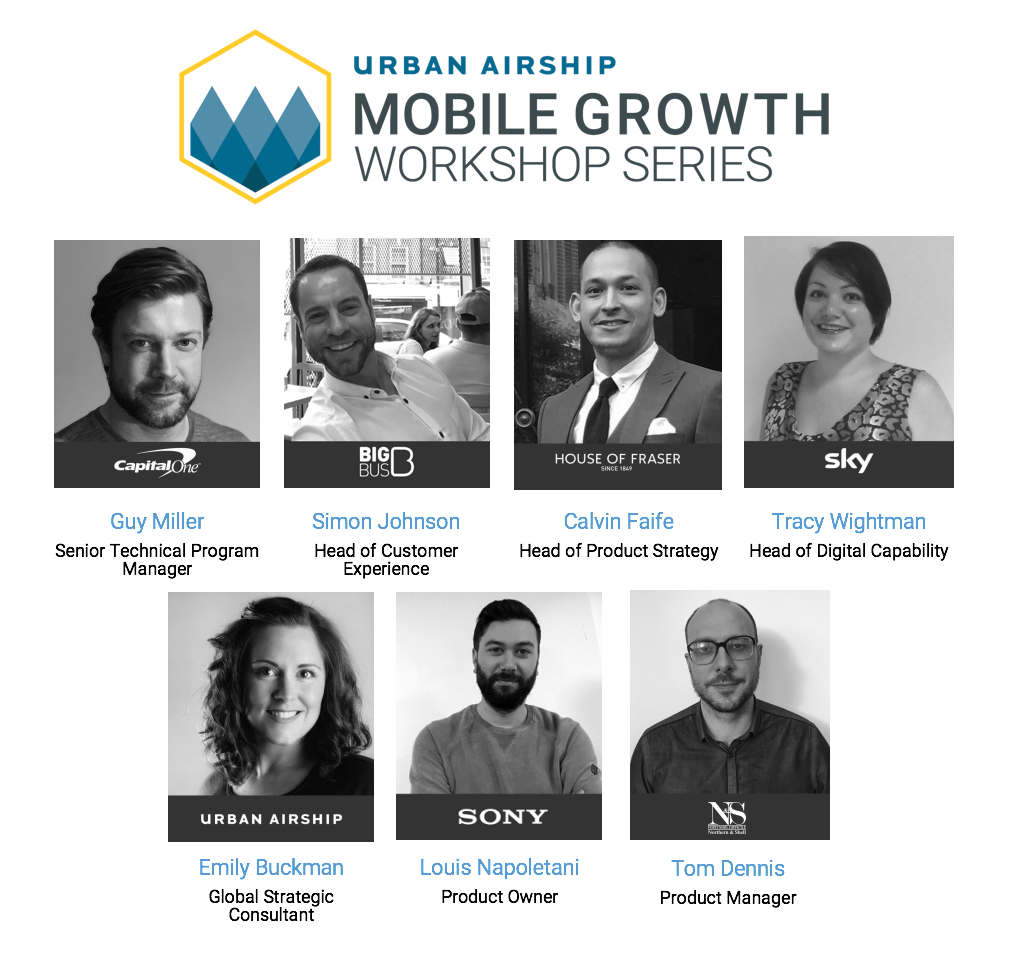 Putting Artificial Intelligence and App Data To Use
"We've been using machine learning in certain areas for a while now. One example is fraud prevention. If there's someone logging into an account a few hundred times, machine learning can help identify that as potential fraud right away."– Guy Miller, Senior Technical Program Manager, Capital One
"Machine learning is really exciting for us, it means we can create the perfect user experience when we personalize it using AI and cognitive computing, and looking at artificial neural networks. This is going to help us become relevant tastemakers by allowing us to build recommendation and discovery features that could rival the best." – Louis Napoletani, Product Owner, Sony Music Entertainment
"Big Bus Tours was, up until recently, was wholly owned by a family. Having been acquired by a private equity firm, the business is very much in transformation. One of the biggest tasks ahead of us is to bridge data islands and bring all this stuff together into a single customer view to personalize the open top bus tour experience. You wouldn't really expect that — you think, you get on the bus, you go on tour, you see the sights, and that's it. But there's so much more that we can do with that data to enhance the experience to make it even more exciting and differentiate in a crowded market." – Simon Johnson, Head of Customer Experience, Big Bus Tours
Designing For Customer Experience and User Retention
"It is easier than ever for users on iOS and Android to identify and uninstall unused apps. Meanwhile it is harder for apps to acquire the right users and it can be even harder to get them back once they're lost. You have to remember that having customers install and keep your app involves a value exchange, which has to deliver mutual benefit for the business and the user." – Calvin Faife, Head of Digital Product, House of Fraser
"Customer feedback is key. We tried to make the app do exactly what we thought our users wanted and then when it was released we monitored their questions and suggestions in the app store and considered the feedback we wanted to implement to improve the customer experience. One year after launch we have a 4.3 star rating in the iOS App Store and 4.0 in Google play."– Tracy Wightman, Head of Digital Capability, Sky
"I inherited an app which was basically a reproduction of our printed guide. And as useful as that is to the customer, it has to be more useful. There has to be a reason for the customer to truly want to download your product, the app. We launched real-time bus tracking earlier in 2017, so customers can see where they are and if there are stops and buses nearby. The app is at the center of our digital transformation, printed guides and paper tickets will be a thing of the past." – Simon Johnson, Head of Customer Experience, Big Bus Tours
"We want to enable self-service for customers to help them manage their finances. For example, if they've lost their card, they're able to freeze or unfreeze their card via their phone on the spot." – Guy Miller, Senior Technical Program Manager, Capital One
Key Learnings and Observations From 2017
"We're a brand new app, so we have learned a ton this year. I look at the music industry and how music apps have changed over the last 10 to 15 years. There used to be lots of different apps that were singular features. For example, recommendation apps, radio apps, ticketing apps. And you would go to these separate apps to do separate functions. Now, they are becoming self-contained ecosystems, that have evolved into full 360 music entertainment apps, which are optimizing the music experience for the user." – Louis Napoletani, Product Owner, Sony Music Entertainment
"Finding the right channel. We have three main digital channels at Sky. Television, our mobile app and Sky.com. Each one of these channels has a unique purpose for the business and the user and the key is noting these purposes and planning accordingly. You have to recognise that not every channel can do everything. Interactive TV is great for real time journeys when the customer is fully engaged with the product but they need to be sharp and effective to limit viewing impact, the website services all journeys and the most complex while the app in the middle needs to be fast and effective covering broadband and tv but utilising the native phone features that can make them fast and effective." – Tracy Wightman, Head of Digital Capability, Sky
"Your app should feel familiar to the user and not be a burden on their device. The usage, navigation and gestures required to use your app should be familiar to the user and therefore easy for them to use. Implementing native features that make the user's life easier such as biometric security and built-in payment mechanisms can deliver great value. The easier your app is to use and the more accessible it is, the more likely customers are to return." – Calvin Faife, Head of Digital Product, House of Fraser
"We dabled with personalisation this year but we found that actually, there is a human element to our publications and our editors do their jobs really well. So we take a different approach to a lot of media companies and we aren't currently personalising our push messages. There are some ethical and editorial questions being asked about this in the industry and it is a really interesting conversation." – Tom Dennis, Product Manager, Northern & Shell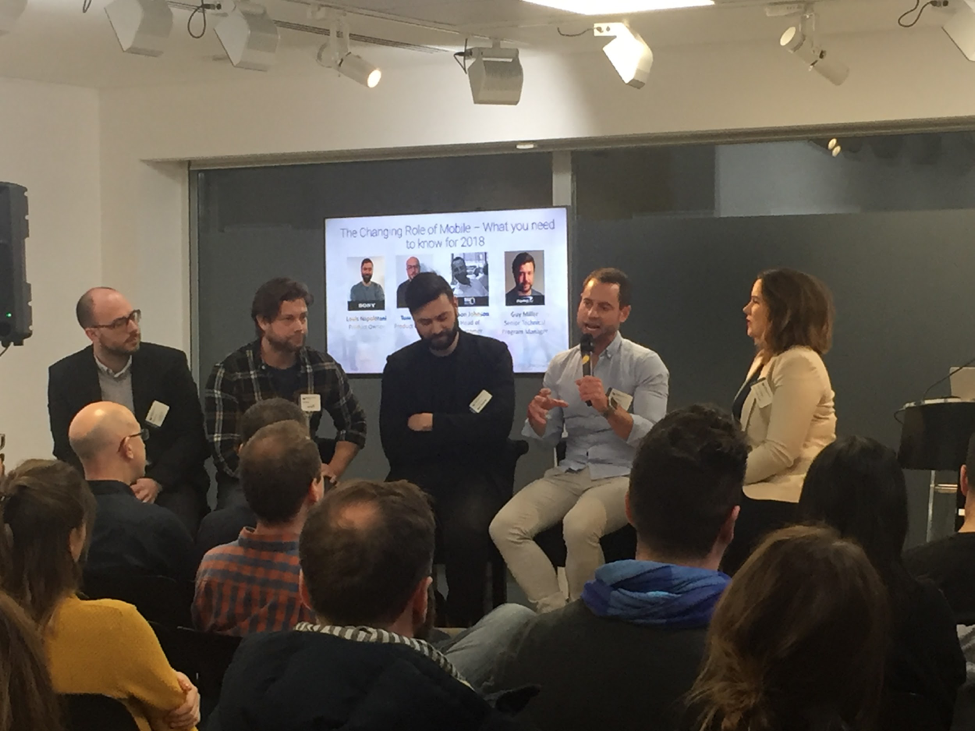 Predictions for 2018
"Voice is a big one for us. Alexa and natural language processing – we are looking at how we can integrate our app with voice and optimise the users; experience without them even having to touch an app. The user should be able to just start talking to the app naturally, striking up a conversation, elimination cognitive friction. I think this is another step towards really starting to understand who your audience is and what they want." – Louis Napoletani, Product Owner, Sony Music Entertainment
"I'm looking forward to seeing the 'war' between augmented reality and virtual reality really start to take shape. Augmented Reality has so much potential to provide a rich real-world experience for customers. I think we've finally moved away from having to point the device at a piece of paper or an object. You're seeing Apple and Facebook investing huge amounts of money into the technology. So I'm looking forward to see how AR can enhance customer experiences. I see our customers hopping-off our buses and exploring their surroundings, seeing a whole other side to the city they're visiting and extending the reach of the bus tour and our brand." – Simon Johnson, Head of Customer Experience, Big Bus Tours
"I don't think I've been quite this excited for quite a while, so much will happen in 2018! Most exciting is voice and smart devices. Echo, Alexa, Google Home. I saw an article recently about how much the UK public still consumes their news via radio. As people give these as gifts this Christmas and New Year we are going to see this technology start to take off and it is really exciting." – Tom Dennis, Product Manager, Northern & Shell
"A lot of brands are moving away from paper and towards mobile wallet as a replacement. We have several clients who are interested in doing away with the plastic cards. There are certain demographic groups that are very inclined to adopt a digital version of loyalty cards, for example. I think we will see a big shift with this in 2018." – Emily Buckman, Global Strategic Consultant, Urban Airship
Perspectives On Cyber Weekend
"I'm really suspicious of these fake holidays and events – I didn't purchase anything this year. Instead I took the opportunity to unsubscribe from all the brands I no longer want to hear from anymore. It was quite time consuming though as I was blasted with emails, I must have received at least one hundred emails!" – Simon Johnson, Head of Customer Experience, Big Bus Tours
"I didn't think I had found much on Cyber Monday this year, but I realised that Amazon kept personally targeting me with deals on dog toys, and it worked. So I think my dogs did quite well this year. I think I spent £50 on toys for them." – Tom Dennis, Product Manager, Northern & Shell
"I bought all kinds of things! I do a lot of research ahead of time, usually on my mobile phone and I wait for the best deals to come out over the weekend. Urban Airship runs a Cyber Weekend study every year, so this is our fifth year and the data showed that for the fourth year in a row overall notification volumes increased." – Emily Buckman, Global Strategic Consultant, Urban Airship
Subscribe for updates
Related Posts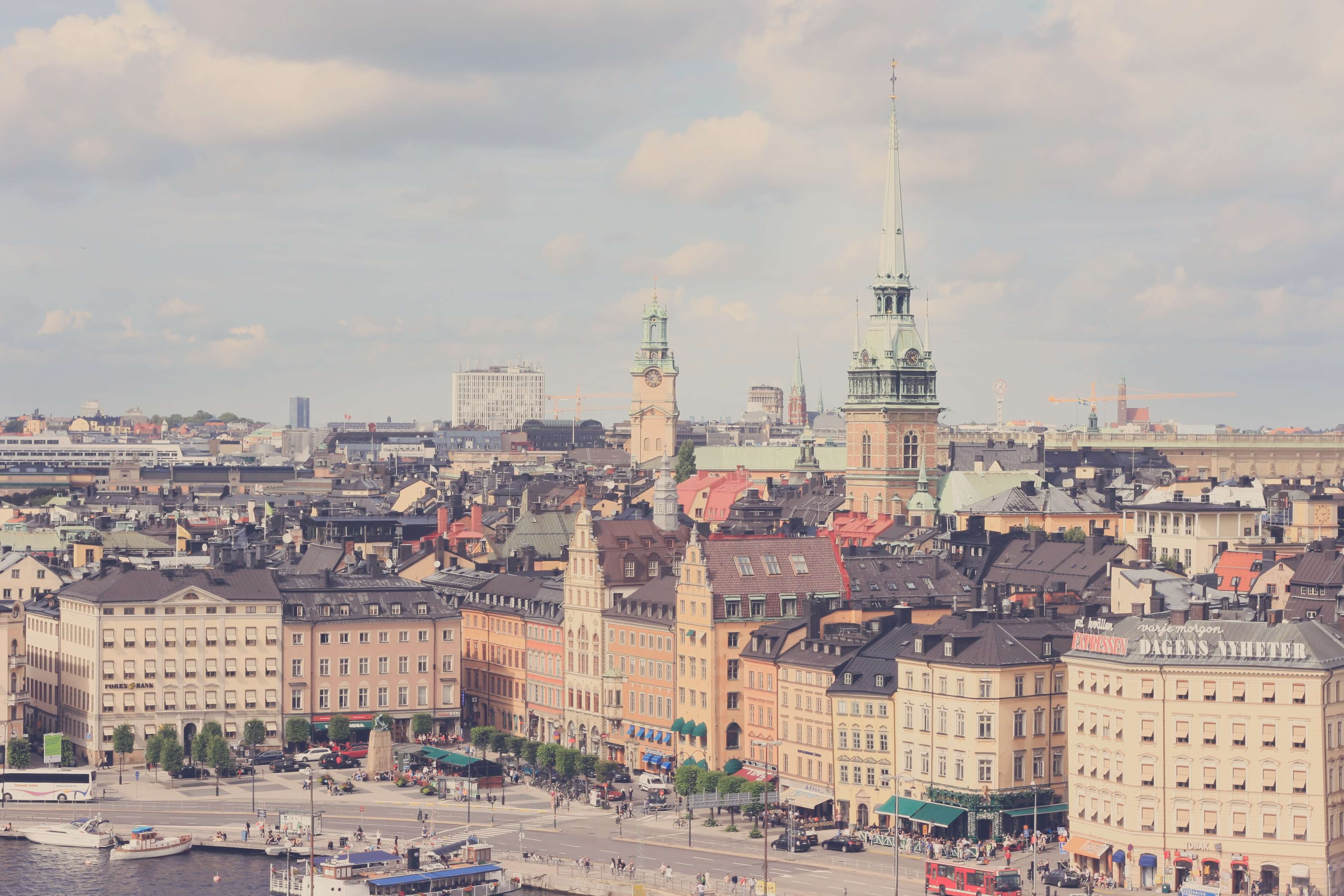 Ticketmaster, Tradera and mParticle Share Best Practices: Recapping Our Mobile Growth Workshop in Stockholm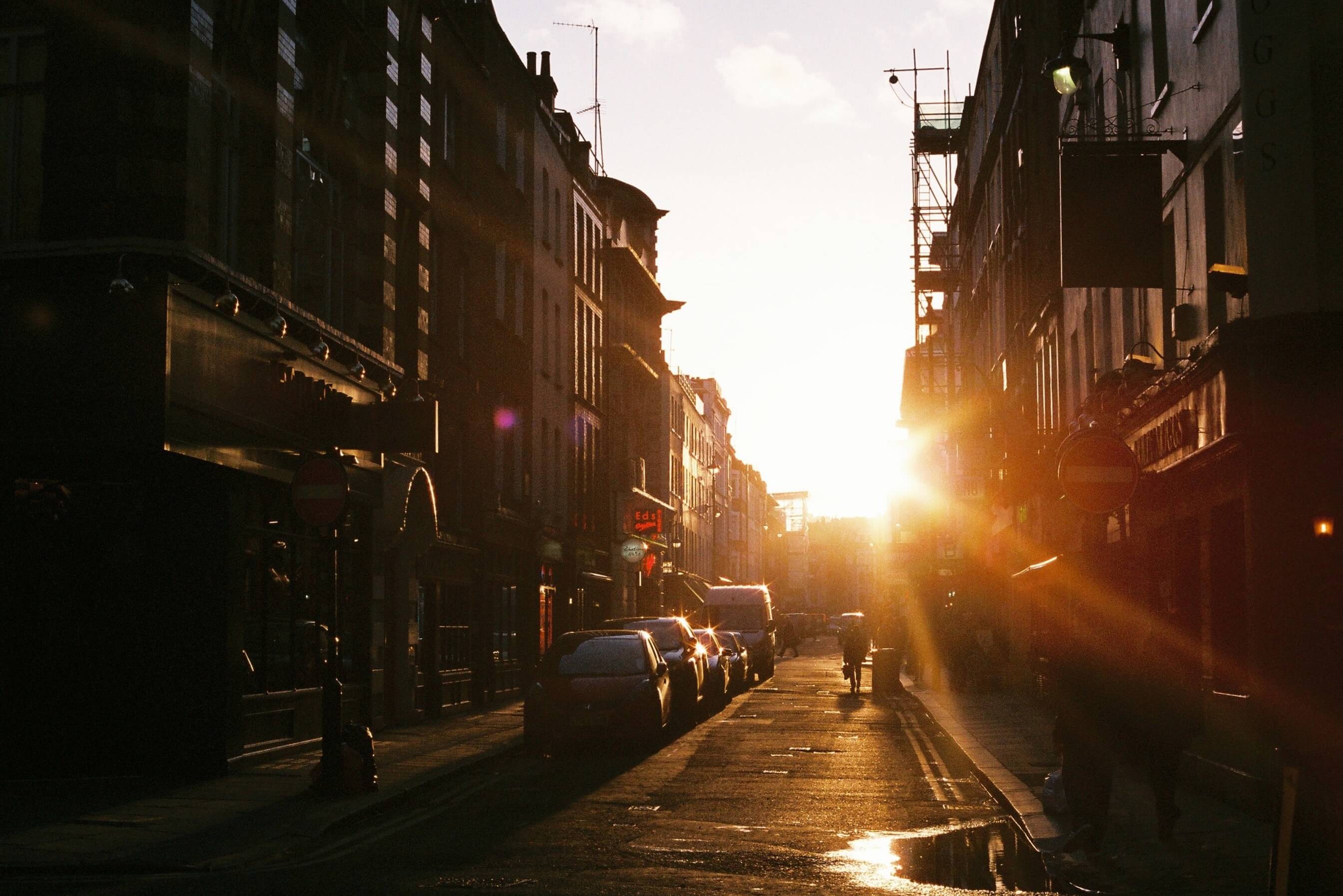 Making Mobile Personalised, Contextual & Frictionless: A Recap of Our Paris & Berlin Mobile Growth Workshops
Categories