Ticketmaster, Tradera and mParticle Share Best Practices: Recapping Our Mobile Growth Workshop in Stockholm
The Urban Airship EMEA team recently headed to Stockholm for the latest installment of the Mobile Growth Workshop series. We followed breakfast with a chat about what is driving mobile growth at big brands. Here is a recap of some of the questions answered at the event!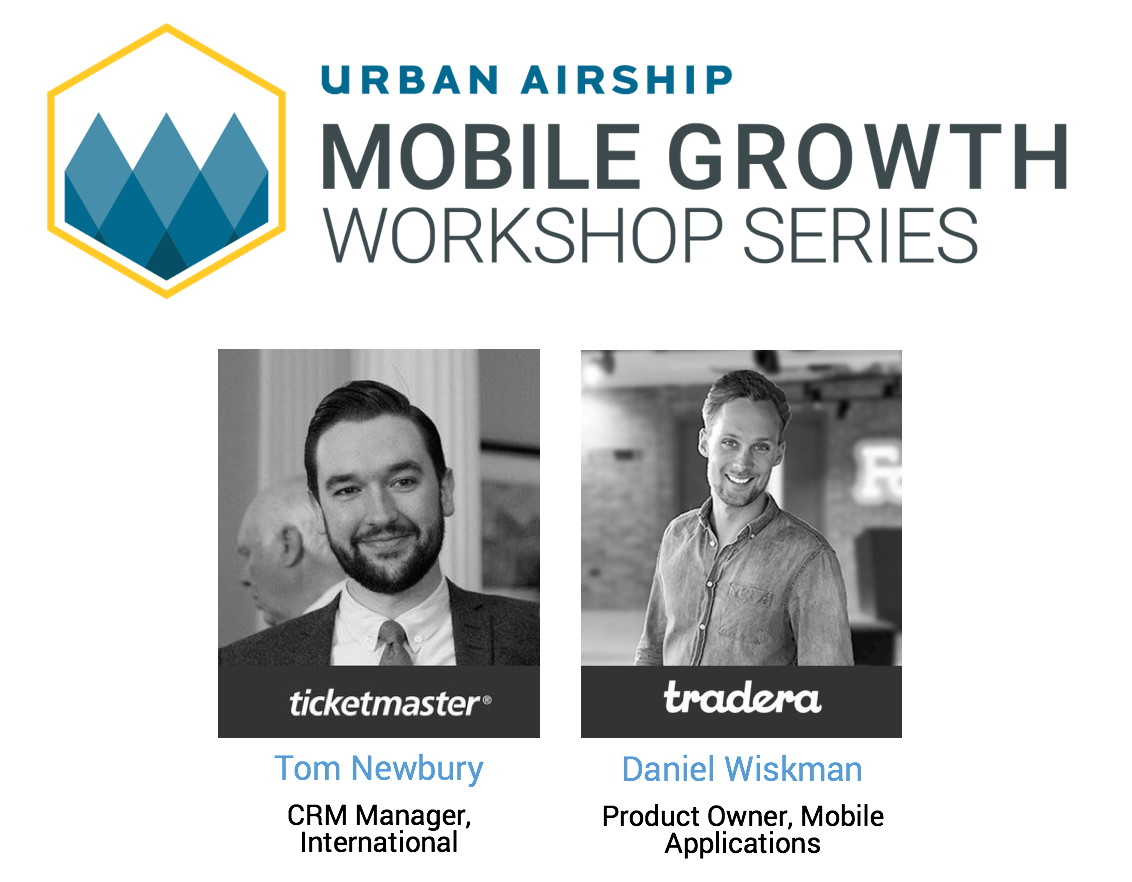 1) What role does the app you're responsible for play in your business now and how do you see that evolving in the future?
"The app is already an essential part of the Tradera business. We have seen insane growth over the last 6 months. It is growing faster than mobile web and desktop put together. We see 50% of all sessions coming through the app. Apps are growing faster than ever, but I think in the next few years we will see a shift in how people are interacting with them. There is a lot of investment happening with voice, AR & VR, and it is going to change things." Daniel Wiskman, Tradera
"We use notifications to keep our fans consistently engaging through our app. It is a huge channel for us and I think there is even more room to grow." Tom Newbury, Ticketmaster
"It is an interesting evolution. In the early days of mParticle, we worked mostly with mobile first companies, but as time has gone on, we have seen that other companies are finding that mobile plays a huge role for the business. In some industries like travel and retail, it's rapidly contributing more revenue, with hotels and airlines reporting their mobile apps accounting for billions of dollars. For instance, we work for brands like Wal-Mart, who have been disrupted by mobile but have recognised the need to move quickly and embraced it." James Gaitskell, mParticle
2) How are you / your clients personalising the mobile user experience to increase engagement and help retain your users?
"Our customers are making the case for contextual marketing. If you think of the main data pillars — customer history & transactional data, user preferences & user profile data, and then there's contextual data —mobile is really the king of situational context and tying all this data together. There is so much potential to use that context to your advantage and create a personal experience. For example, weather – retailers are finding that this drives different behaviour in terms of what consumers buy or browse. Tying this together with location and other data in real-time to capture the mobile moment is really powerful." James Gaitskell, mParticle
"A lot of this data can be automated also. The campaigns can be setup to run based on triggers. There are so many moving parts to make mobile a success, but this is one thing you can make easier by identifying the key areas of opportunity, setting the campaign up in advance and letting them run." Emily Buckman, Urban Airship
"We find that personalisation is key, and it is obvious if we send out messages that aren't personal we see a reduction in the response rates. And I think as consumers, we have come to expect this. For example, if you think about your Spotify account, they know so much about your likes and dislikes — maybe even more than some of your best friends. So the messages and ads sent have to be relevant, otherwise it is a waste of your time and an annoyance." Tom Newbury, Ticketmaster
"Personalisation is not an option. One of the reasons that Tradera is growing faster than ever is that we are using personalisation. We have invested a lot of money in marketing automation tools that trigger different emails etc. based on behavioural trigger points. We see that the open rate is a very dramatic increase. If you bid on a certain auction and loose, we send communication that invites the user to look at another auction that might interest them." Daniel Wiskman, Tradera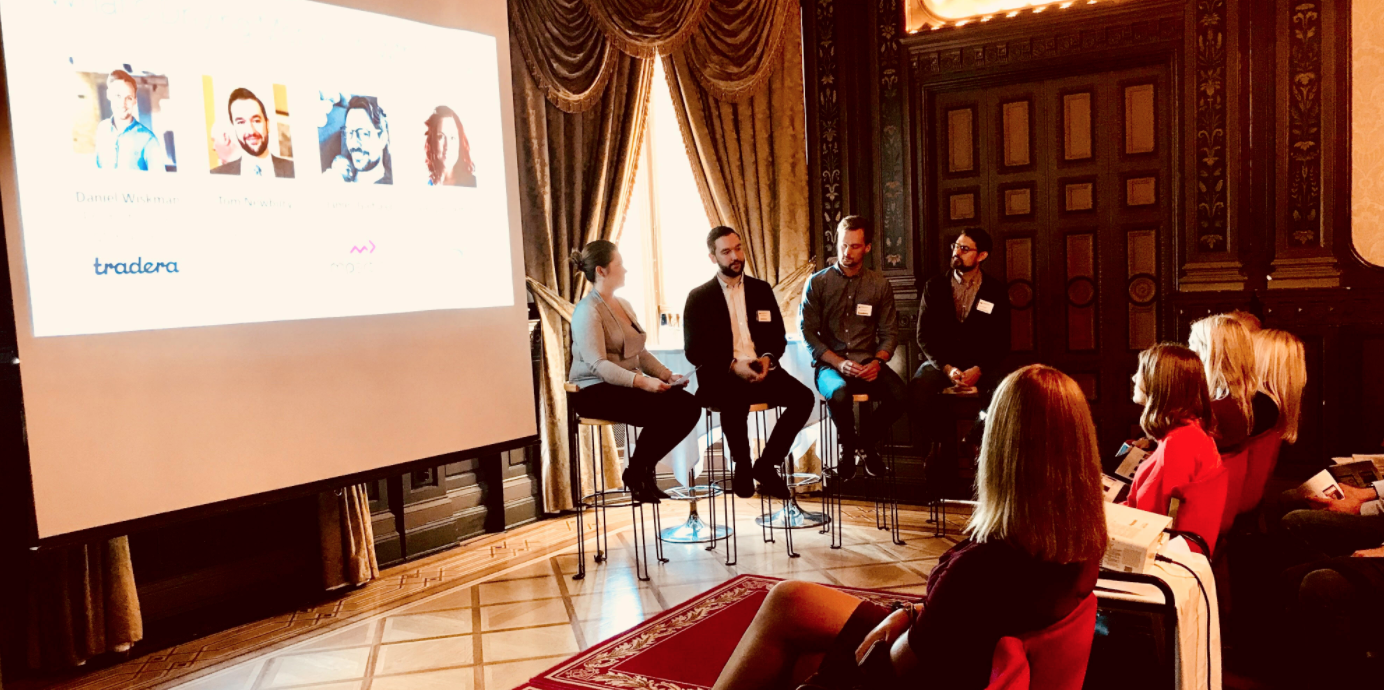 From left to right: Emily Buckman, global strategic consultant for Urban Airship, Tom Newbury, Ticketmaster, Daniel Wiskman, Tradera, and James Gaitskell, mParticle.
3) Which mobile channels are you using to engage customers currently and where do you think you'll be investing next?
"The channels we use primarily are email, mobile app push notifications and SMS. We are testing various improvements for all three of these channels. In terms of the future, I think chatbots will become really interesting. There is still a lot of work to be done in this space, but as it continues to develop and as young people grow up with these channels, it is going to be common to just ask Alexa to buy tickets to a concert." Tom Newbury, Ticketmaster
"For us it is all about having a consistent message across channels. We want to get to a place where if we send an email and the user doesn't open it, we can then follow-up with a push notification reminder. We want to track the overall user journey. In the future we might look into using location to help with personalisation." Daniel Wiskman, Tradera
"Creating a cohesive multi-channel marketing strategy is the future. It is the goal for everyone right now. And with all the different channels available, using them in silos just isn't a good option. Brands need to have all of these channels work together to orchestrate a great experience. I'm also really excited about tools such as Alexa, it has a lot of potential. But all of these technologies require complex back end data systems, and for our customers the future is dependant on centralising that data and being able to use it to power these experiences." James Gaitskell, mParticle
4) Are you excited by the possibilities that artificial intelligence and machine learning can bring to your brand and how will they be most useful to you?
"At Urban Airship, we have so much app data coming in that we have now built a machine learning tool that is able to predict app churn." Emily Buckman, Urban Airship
"We use both AI and Machine learning. In the future we hope to be able to use AI to predict user interest based on what events they might like to go to and we will use that to build highly relevant email newsletters. It will be similar to your Facebook newsfeed, where you only get information about things you're interested in." Tom Newbury, Ticketmaster
"It all comes down to improving the mobile user journey and reducing the number of steps it takes for the user to complete a task. For instance, AI could help users upload items they wish to sell. If a user uploads a photo the AI could identify that it is a photo of a blue shirt and enter those attributes into the description and prefill the relevant category." Daniel Wiskman, Tradera
"A lot of our customers are harnessing really complex data and machine learning to work out some very advanced use cases. For example, we work with a ride sharing app that is using location data to help reduce the amount of time a rider has to wait for pickup. That is a really complex task, and it is all dependant on having access to the right data in the background." James Gaitskell, mParticle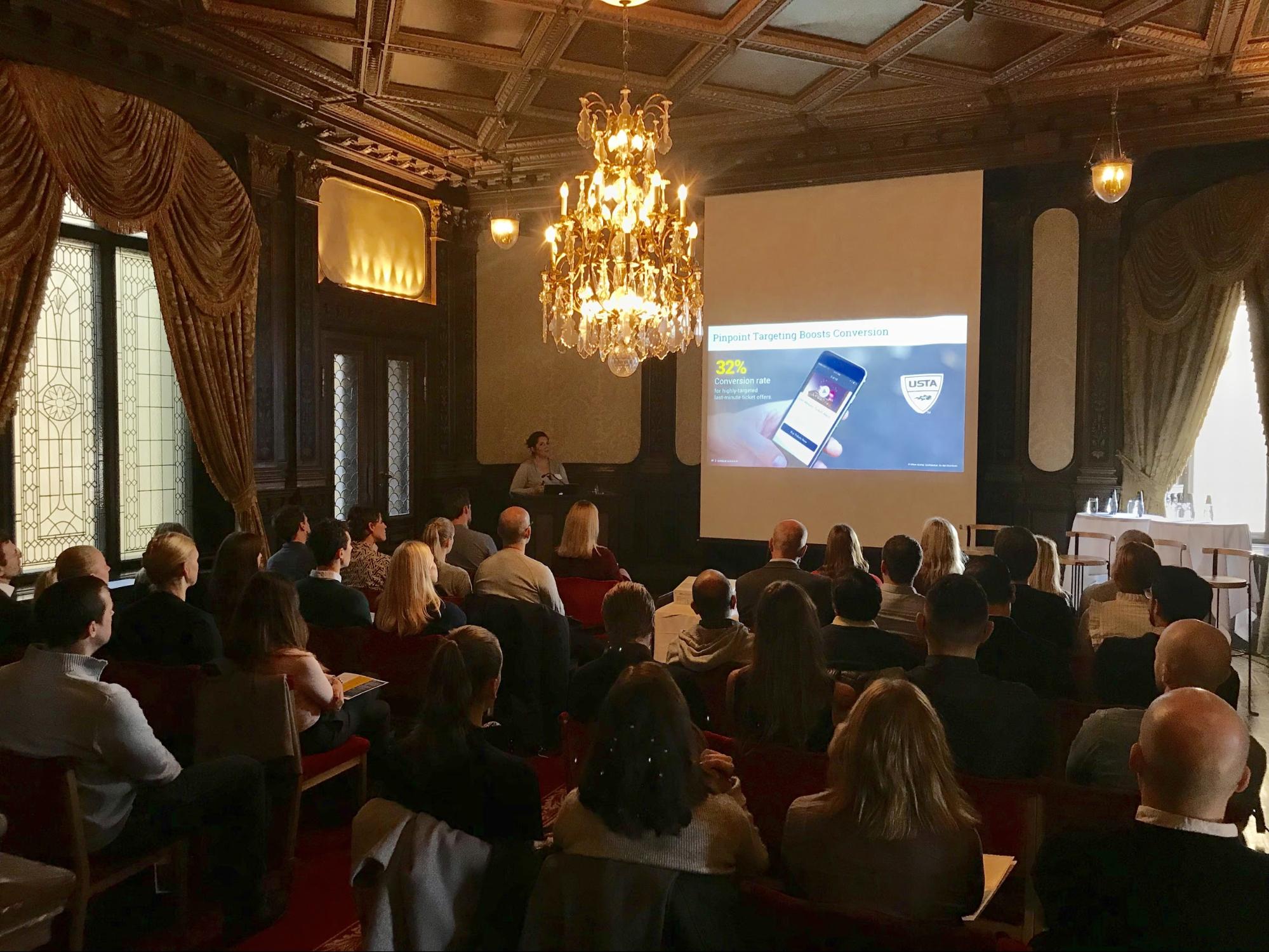 Emily Buckman shares the importance of personalization in getting more and better cusdtomer engagement.
5) A lot of companies still see most conversions happening on desktop, do you think that will change with time?
"I think we have found that even though a lot of conversion takes place on desktop, that journey might have started for the customer on mobile. That is where people are doing research, checking dates, and deciding what to buy. But yes, I think that will certainly change with time and more sales will start and finish on mobile." Tom Newbury, Ticketmaster
"Attribution can be misleading. We work with a lot of customers that start out thinking desktop is driving most of their sales, but when we really unravel the whole journey it becomes clear that mobile has played a huge role. Purchasing on mobile is becoming such a good experience, with things like apple pay etc. making it easier." James Gaitskell, mParticle
"Often the big ticket items are the ones where people might do a lot of research or browsing on mobile, but when it comes time to fully purchase they go to their desktop. Things like washing machines or a new car. We did a test on this with one client and they included unique discount codes in all of the various channels that they used to promote a sale, and they found that 70% of the codes they sent out came from a mobile app, but were redeemed on desktop." Emily Buckman, Urban Airship
Can't make it to any of our mobile growth events? Subscribe to our blog so you'll be sure to see our recaps. You can also follow us on Twitter and look for the hashtag #UAGrowth for live insights during each of our Workshops.
Subscribe for updates
If the form doesn't render correctly, kindly disable the ad blocker on your browser and refresh the page.
Related Posts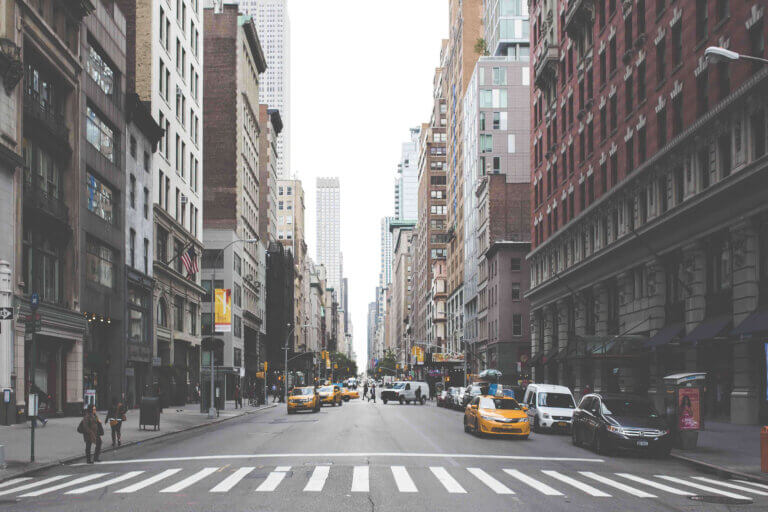 Connect With App Users, Tame Your Data, Personalization Best Practices & More: NYC Mobile Growth Workshop Recap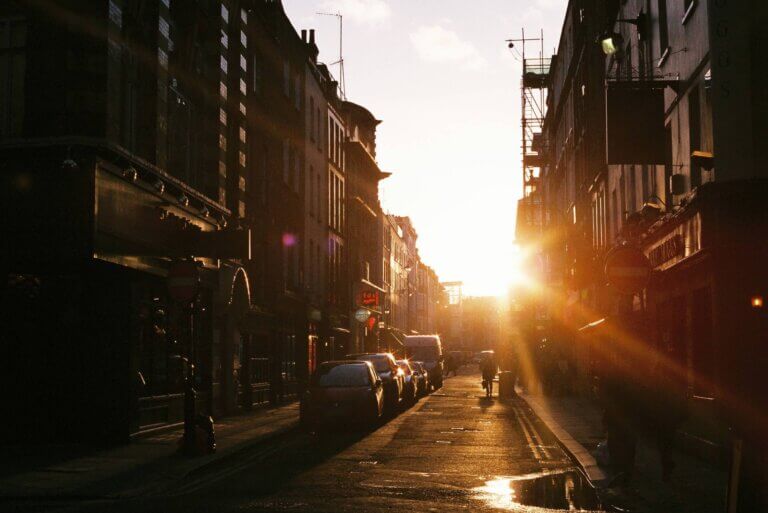 Making Mobile Personalised, Contextual & Frictionless: A Recap of Our Paris & Berlin Mobile Growth Workshops
Categories