8 Stats That Show Customer Experience Is Critical to Your Bottom Line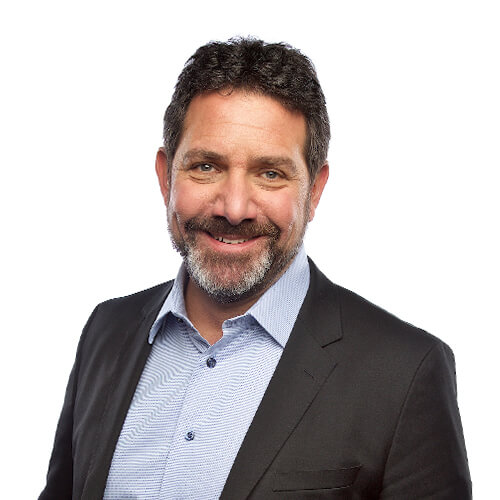 Your company's success depends on the customer experience (CX) your brands create. 32% of consumers say they'll walk away from a brand after just one bad experience and 65% of customers find a positive experience with a brand to be more influential than great advertising. As I've said before, the correlation between creating amazing customer experiences and bottom-line success can't be denied.

I recently co-hosted with Anthony Tse, Director of Global Professional Services, the webinar "Be There: A CMO's Roadmap to the Future of Customer Engagement," where we talked about the strategies, solutions and innovations brands can use be there in the moments that matter most. We also shared some vital stats that underscore the importance of customer experience and customer engagement.

Here are 8 noteworthy stats that underscore why customer experience is crucial for your brand.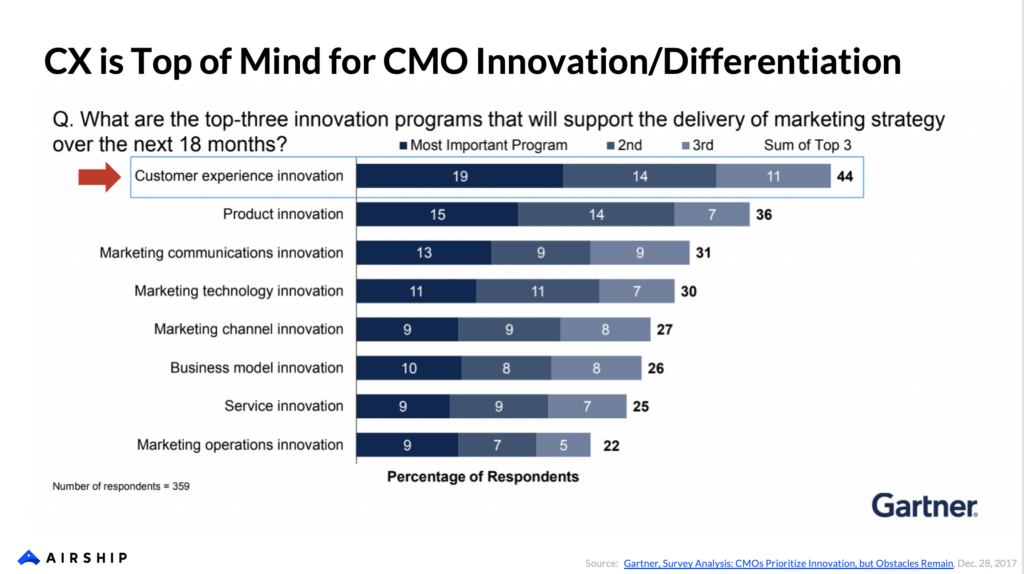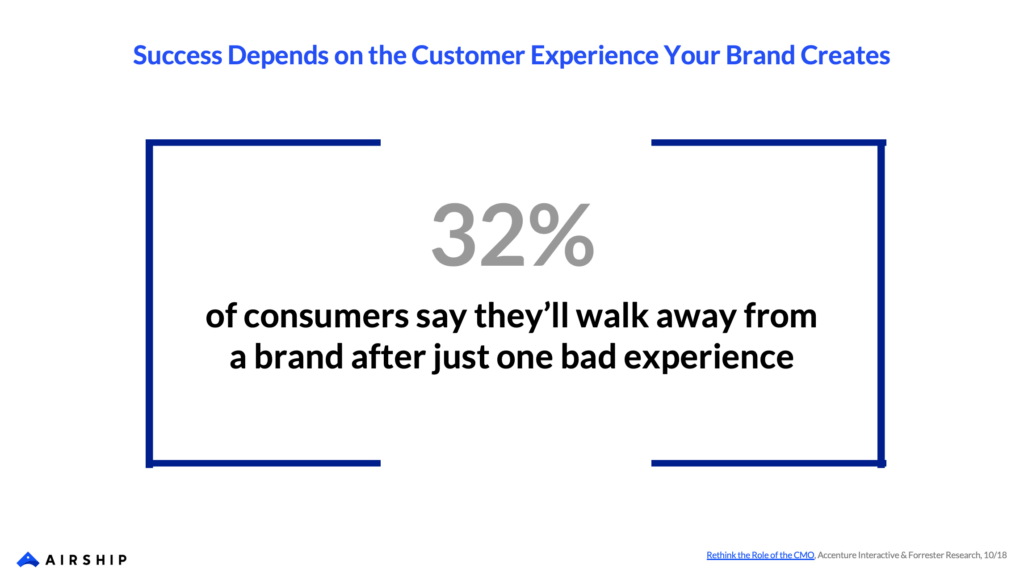 At Airship, we want to help you get more traction in your organization for initiatives that improve CX, so we've created a "stat pack" with slides, like the images above, you can use to share these important facts and figures in your organization.
Feel free to download (available as ppt and pdf files) and share them in your internal and external presentations — and let us know how it goes! We'd love to hear back from you.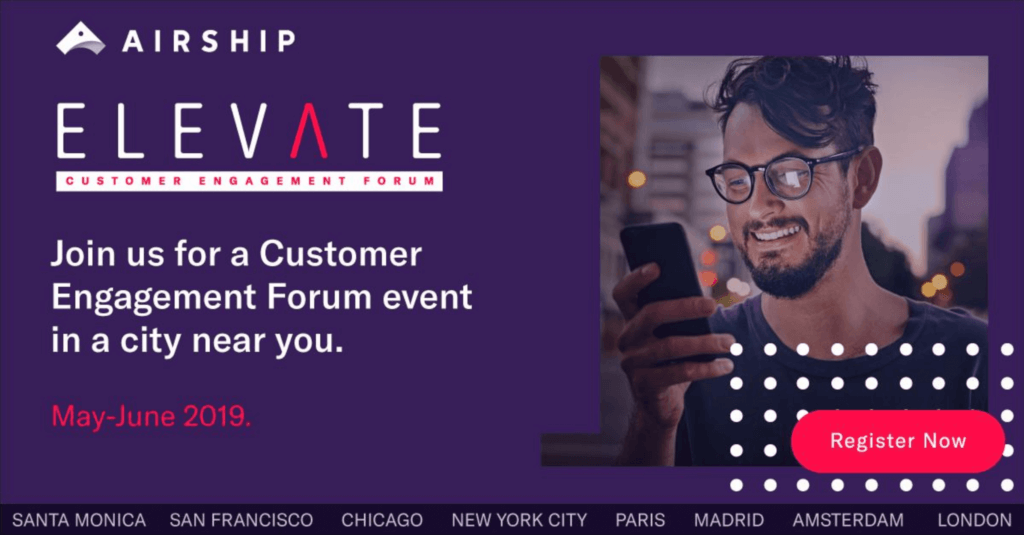 Let's talk customer experience at Elevate, a Customer Engagement Forum. Airship will be hosting panels on customer engagement with brands like Zillow, AccuWeater, and Foot Locker. Come say hi to me and other Airshippers at the events in San Francisco, New York, London, and Paris. For a full list of brands and cities, check out our event page.
Subscribe for updates
If the form doesn't render correctly, kindly disable the ad blocker on your browser and refresh the page.
Related Posts
Categories