Three Big Ideas for Retail Holiday Success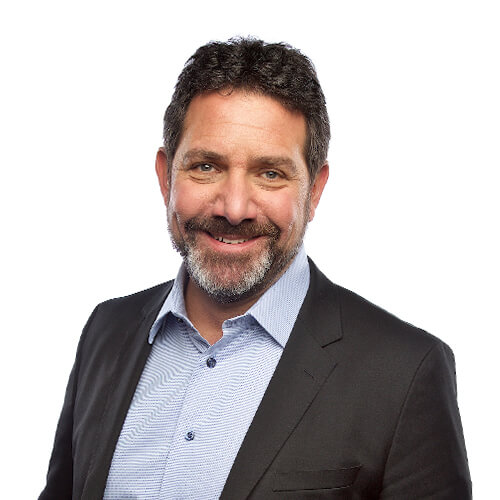 Mobile marketing and commerce are primed to be huge during a holiday retail season that's expected to total $986.77 billion this year. Consider that smartphones will influence $1.3 trillion of U.S. retail in 2018, which is more than one-third of sales across every channel.
There's a lot at stake. And smartphone-centric marketing strategies are not just the power behind the retail industry's so-called disrupters, but clever mobile marketing is also a key ingredient behind the resurgence of many established leaders like Target Corp. and Tiffany & Co. Additionally, mobile is why a legacy, non-retail brand such as Good Housekeeping is creating smartphone-based experiences in the Mall of America.
Yet, retail marketers sometimes underestimate mobile as just another sales channel. It's more than that — it's part of our moment-by-moment lives, part of our human experience. Brands need to think about mobile in a few big ways that will affect holiday sales across channels.
Build Anticipation Via Off-line and Mobile
It's paramount for retailers to create buzz in their holiday marketing. In the U.K., holiday TV ads are akin to our Super Bowl commercials over here, generating massive amounts of online chatter that boost sales for brands with the most popular adverts. Here in the U.S., thanks largely to traditional media coverage, we get up in the wee hours of the morning, stand in long lines and even camp out overnight to take advantage of epic discounts at places like Walmart and Best Buy.
But there are easier ways of creating hype. An example is Rothy's, an e-commerce start-up that sells women's shoes. About every three weeks at a different time, it unveils a new shoe at its lone store in San Francisco. It breaks the news by alerting people via e-mail just a few days in advance and putting a notice in the shop's window. Lines form around the block before doors open for the shoe drop, and Instagram posts pour in with the company's dedicated hashtag. Rothy's underscores how retailers can combine digital and off-line messaging and turn it into foot traffic — and how foot traffic can drive online sales thanks to social media sharing.
Bigger competitors such as Chanel, Prada and Gucci have mobile apps at their disposal. If people have gone to the trouble of downloading their apps, then they are clearly customers who should be encouraged to take advantage of phone functionalities like the camera, social sharing and mobile wallets. Shopping app The Hunt offers a glimpse into the possibilities for big brands. Users can post photos of clothing items they spot on the street, and then fellow users help find the item either on the app or elsewhere. Such features not only convert sales, but create brand advocates for Black Friday and Cyber Monday. Imagine a Chanel in-store customer posting a photo of a hard-to-find handbag, with a message about how many are left at the location.
Personalize Effectively
Last holiday season, my team analyzed app data from 100 retailers during the holidays. We found that new app installs for brick-and-mortar merchants peaked on Black Friday, while online-only brands saw steady rates of installs throughout November but peaked a couple days before Thanksgiving.
Since apps are a gateway to increased sales, marketing teams should A/B test messages early on to optimize app-install and reinstall campaigns going into Turkey Day. Take advantage of this busiest time of the year to engage users in their moments of interaction. For example, with in-app automation, you can offer loyalty program membership to users that have added two or more products to their cart or purchased any order more than $100. The loyalty membership gives you another touchpoint through mobile wallet loyalty cards to sustain customer connections beyond New Year's Day.
Indeed, while marketers have been talking about personalization for more than a decade, we are finally at a juncture where brands can get meaningful results because of real-time messaging via mobile. Take Brazilian retailer Dinda, which has seen lower mobile app churn rates and 60 percent more revenue coming from its app compared desktop purchases. To provide a snapshot of how this clothing merchant achieves these results, it sends different notifications to people who have never purchased compared to those who haven't bought for some time. For people who haven't bought, Dinda's message may read, "Hey! We have a little gift for you. Just use the code and enjoy!" Compare that personalization to a customer who hasn't purchased in a while: "Hey, we miss you. Here is 10 percent off your next find." It's a subtle but crucial difference.
Create Memories
Right now, experiential retail is all the rage with pop-up shops, immersive in-store experiences and online customization. More specifically, as an emerging example of using tech to create memories, smart mirrors are showing up across the globe.
In New York, H&M has a mirror that communicates with customers by combining voice and facial recognition. Store patrons can use voice commands to take selfies and are simultaneously offered a 20 percent discount if they sign up for the brand's newsletter. One of Zara's London locations offers mirrors that make outfit suggestions based on the garment the customer is holding. And in China, e-commerce giant Alibaba has stores with bathrooms that include augmented reality mirrors, allowing shoppers to try new makeup colors and buy them from vending machines.
It's All About the Right Experience
These experiences can separate brands from the competitive pack this holidays. Rothy's teaches retailers that clever simplicity can drive mobile buzz, while H&M, Zara and Alibaba demonstrate high tech will continue to find a place in brick-and-mortar spaces. And Dinda provides a valuable lesson that merchants of all sizes can utilize — roll up your sleeves and find out what works with good, old-fashioned testing.
Before long, your customers will be engaged while enjoying a personalized experience and talking about your brand for weeks to come. And the biggest thing to remember is that they'll almost always have a smartphone in their hand.
This post was originally posted on WWD.
Are you a retailer looking for last-minute holiday marketing help?

We got you.
Subscribe for updates
If the form doesn't render correctly, kindly disable the ad blocker on your browser and refresh the page.
Related Posts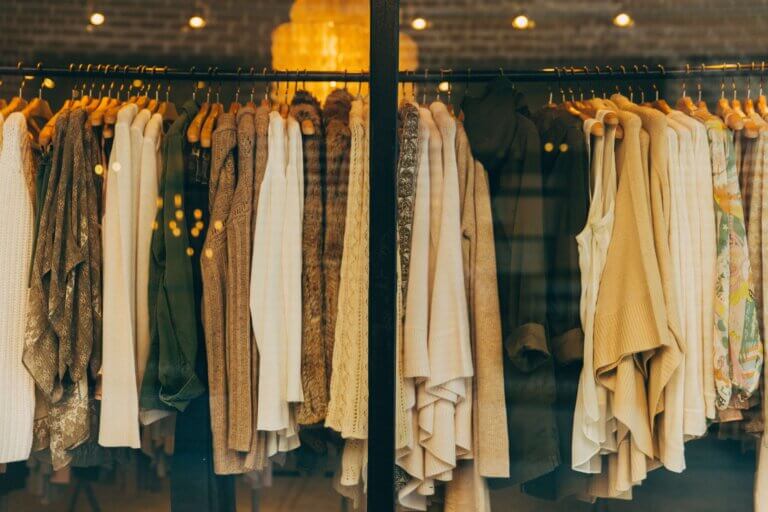 We Researched 100 Retailers' Digital Engagement Strategies – Here's What You Need to Know for Holiday 2018
Categories