A Trio of Takeaways from CES 2020 for Mobile Marketers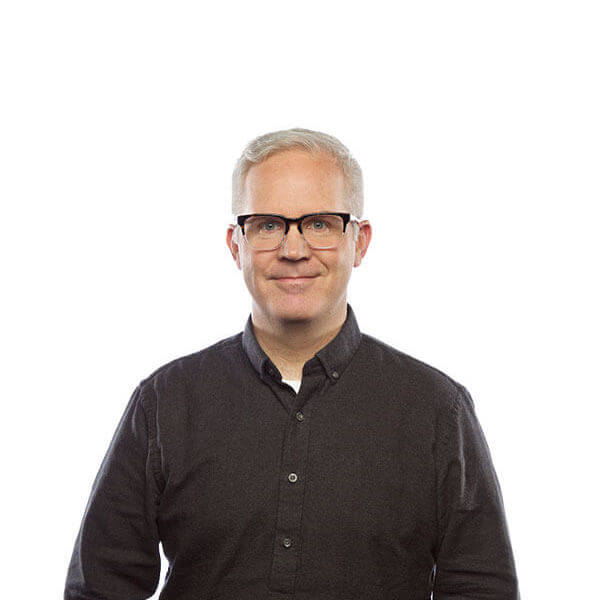 This article was originally posted on Mobile Marketer.
---
When you think about the Consumer Electronics Show (CES), a lot of people's minds immediately go to futuristic concepts like flying taxis and toilet paper robots. You might not initially think about it being a forum for ideas like mobile engagement and short-form video. But the truth is, CES is one of the world's largest business-to-business marketing events, as technology has blurred the lines between B2C and B2B. Its 2.9 million square feet reign supreme for media buyers and sellers, and interactive-focused agencies and brand practitioners, looking for what's next and what's new in reaching and connecting with consumers.
5G Will Change Mobile
We've talked about 5G for several years now. But finally, with AT&T and Verizon revealing at CES that their 5G networks will be nationwide by the end of 2020, it appears that our industry is on the precipice of a new digital era. There will be at least 15 5G-powered smartphones released this year, tripling the number we saw in 2019. What's more, Qualcomm CEO Cristiano Amon recently predicted 200 million 5G smartphones will ship to consumers this year.
Indeed, change is afoot: 5G networks will theoretically be up to 100 times faster than what we're accustomed to with 4G. Higher bandwidth and lower latency will unlock richer, more immersive experiences at every turn, made more useful and delightful with AI-fueled concierge services across smart cities, buildings, homes, stores and everywhere in between.
When, where and how often consumers' daily lives link with an ever-expanding array of digital channels and connected devices — cars, robots, appliances, smart speakers, wearables and yes, especially phones — will require the right systems in place to deliver precise and predictive context for each individual. Critically, it will require companies' unwavering devotion to customer-centricity in order to gain and maintain opt-in and access to these contextual, sensor-amplified data streams. Gartner predicts: "Brands that put in place user-level control of marketing data will reduce customer churn by 40% and increase lifetime value by 25% in 2023."
Foldable Phones Will Reshape Engagement
Another holdover from recent years, foldable phones, also appear to be ready to take off. The TCL 10 5G, which will cost less than $500 when it comes out of beta, comes after LG's late 2019 release, the G8X Thinq ($700). These foldable phones previously were priced between $1,500 and $2,000. By the end of 2020, these less expensive foldable phones will start going mainstream.
While used throughout every step of the buying journey, mobile devices accounted for a third of online purchases last holiday season — up 40% from the year prior — and larger, easily portable screens promise to close this gap further. With 5G speed and larger screens, gaming will rapidly evolve, and brand marketers will get in on the action by gamifying real-world locations with scannable marketing and AR-driven experiences. These phones will impact the customer lifecycle: Consider a customer service video call on the left screen while co-browsing a product page on the right. It's fair to think there will be new operating systems, similar to the now standalone iPad OS, to fully take advantage of these new devices. Marketers will also be forced to up their experimentation game to optimize their CX on the foldable phone, as the interface will present new layout opportunities.

Short-form Video Creates Buzz
Quibi, which starting in April will offer a short-form streaming service with original programming, unveiled Turnstyle at CES. Quibi episodes will be around 10 to 12 minutes long, and Turnstyle will allow users to go between portrait and landscape video formats while watching shows in the platform's mobile app. For content producers, interestingly, this means they must deliver two edits of their episodes, one with horizontal framing and one with vertical, that Quibi's team will then piece together so that no matter how viewers are holding their phones, the shot is framed the way the filmmaker intended. The ads experience will also be pithy — six or 10-second, non-skippable spots.
The Hollywood-based startup has raised an eye-popping $1.4 billion in funding and is led by two major business players, business executive Meg Whitman as CEO and founder and movie mogul Jeffrey Katzenberg. Quibi is one of the biggest bets in recent internet history, and the wager will win or lose on whether a new generation of viewers wants to engage consistently with episodic videos on phones. Smart mobile engagement will be core to how these high-stakes chips play out.
Short-form videos make sense when considering what visual marketing will likely look like in this new decade. Consider that Gen Z watches 68 online clips a day and that this demographic's attention span averages around eight seconds, compared to 12 seconds for millennials. TikTok's meteoric rise brings videos that are a minute or less. B2C and B2B marketers alike should keep these stats in mind as they consider attracting prospects and keeping customers engaged and coming back for more.
All in all, the 2020 edition of CES once again proved to be center stage for the world's innovations and imaginations merging to define the next pinnacle in better, smarter living through technology. It showed brand marketers what technology and experiences they will need to incorporate and draw inspiration from in the months and years to come.
Subscribe for updates
If the form doesn't render correctly, kindly disable the ad blocker on your browser and refresh the page.
Related Posts
Categories