Partners
The Combined Power of Airship + Salesforce
Add sophisticated mobile capabilities to your customer engagement strategy, streamline your workflow and get a holistic view of the customer experience when you add Airship's world-class mobile capabilities to Salesforce Marketing Cloud.
Reach Customers on More Mobile Channels
Connect with customers wherever they are. Add Airship's best-in-class mobile engagement solutions to your Salesforce Marketing Cloud instance and get advanced functionality for more relevant, personalized:

– Push notifications
– In-app messages
– Message center messages
– SMS
– Mobile wallet passes
– Web notifications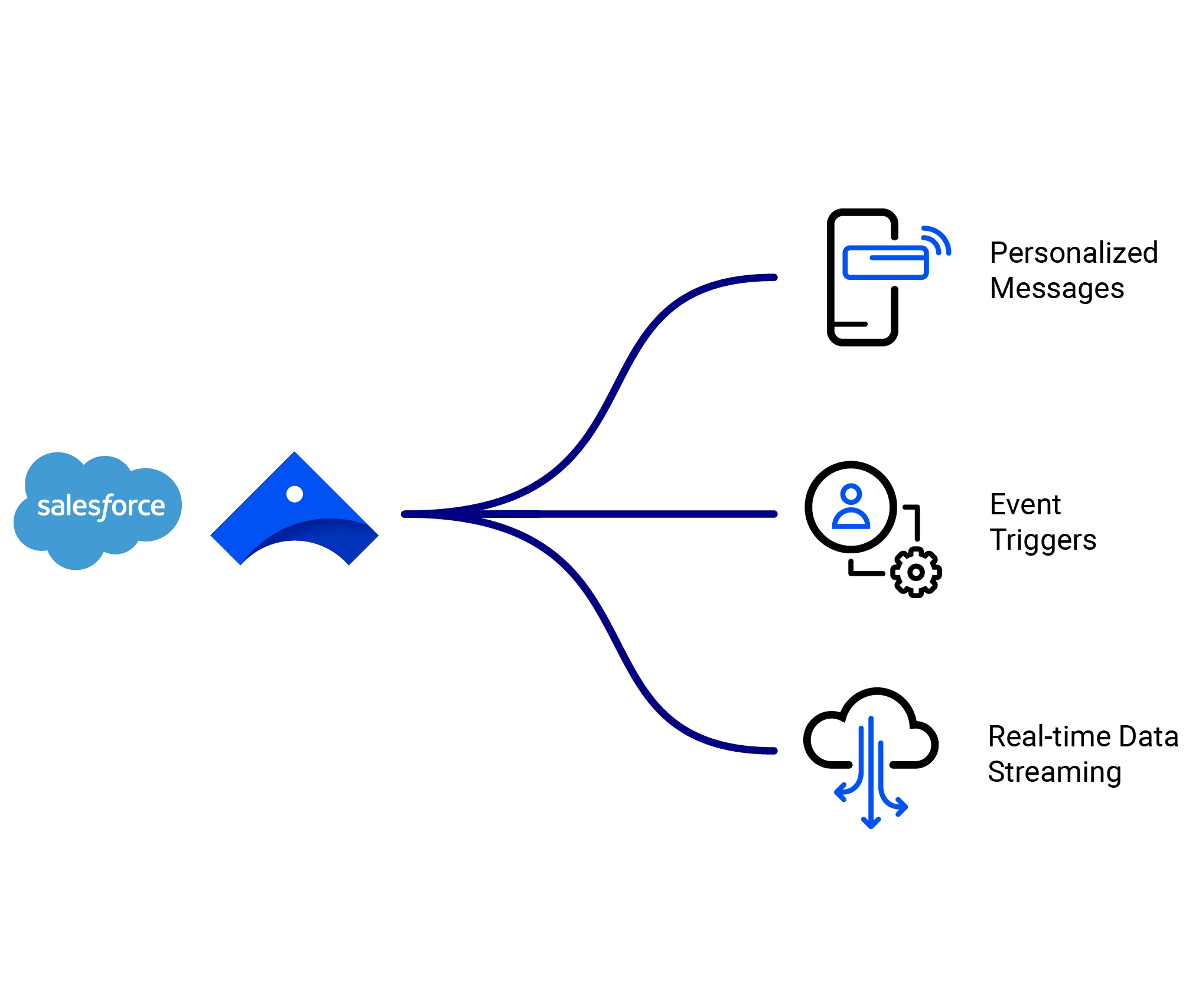 Seamlessly Integrate Mobile Messaging Into Cross-Channel Customer Journeys
Connect with customers more quickly and intuitively. Create, trigger and send messages on mobile — and across all of your channels — from one centralized spot.

With Airship integrated into the Salesforce Journey Builder you'll be able to visualize and see combined reporting for all your customer journeys.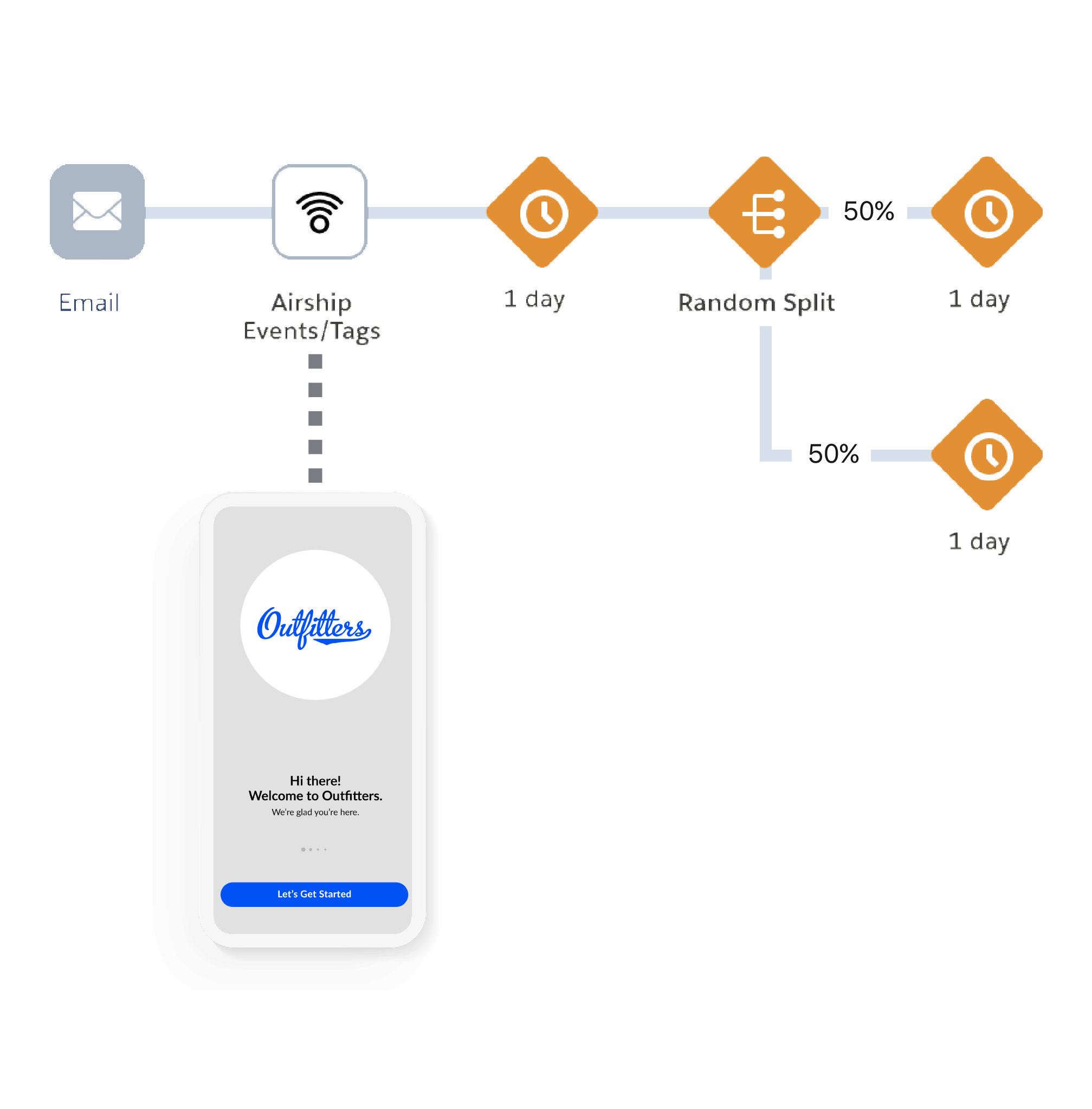 Use Mobile Data to Continuously Improve Customer Journeys — in Real Time
With Airship + Salesforce, you can stream data from customer interactions on mobile from Airship back to Salesforce in real time to continuously optimize your customer journeys, create more relevant segments, and pinpoint behaviors that drive results.

Integrate Movable Ink Personalization into Airship + Salesforce Customer Journeys
Airship also integrates seamlessly with Movable Ink for Mobile to create even more personalization continuity across all of your channels.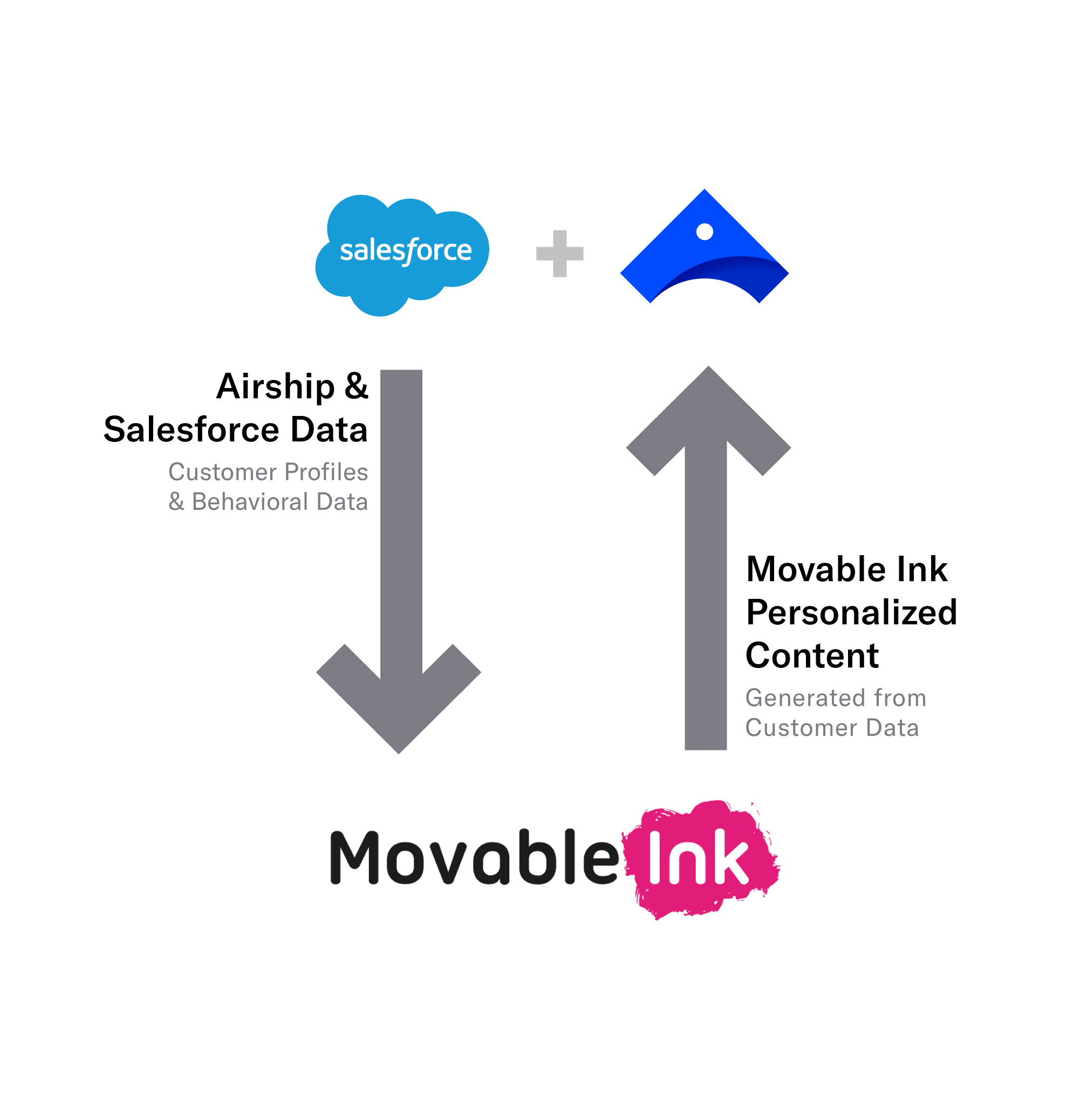 Get a Personalized Demo
Let us show you how the world's leading brands use our platform to make every customer interaction more valuable.