The Combined Power of Airship + Movable Ink
Integrate intelligent creative — imagery, text, buttons and more — seamlessly into your mobile marketing programs when you add Movable Ink to Airship's world-class mobile channels.
Keep Creative Elements Personalized & Consistent Across All Your Customer Communications
With Movable Ink, Airship users can boost engagement by dynamically inserting rich, contextual information to personalize mobile messages across push notifications, in-app messages, message center and email. Create a consistently personalized brand experience that encourages engagement and loyalty by integrating relevant content seamlessly across Airship channels.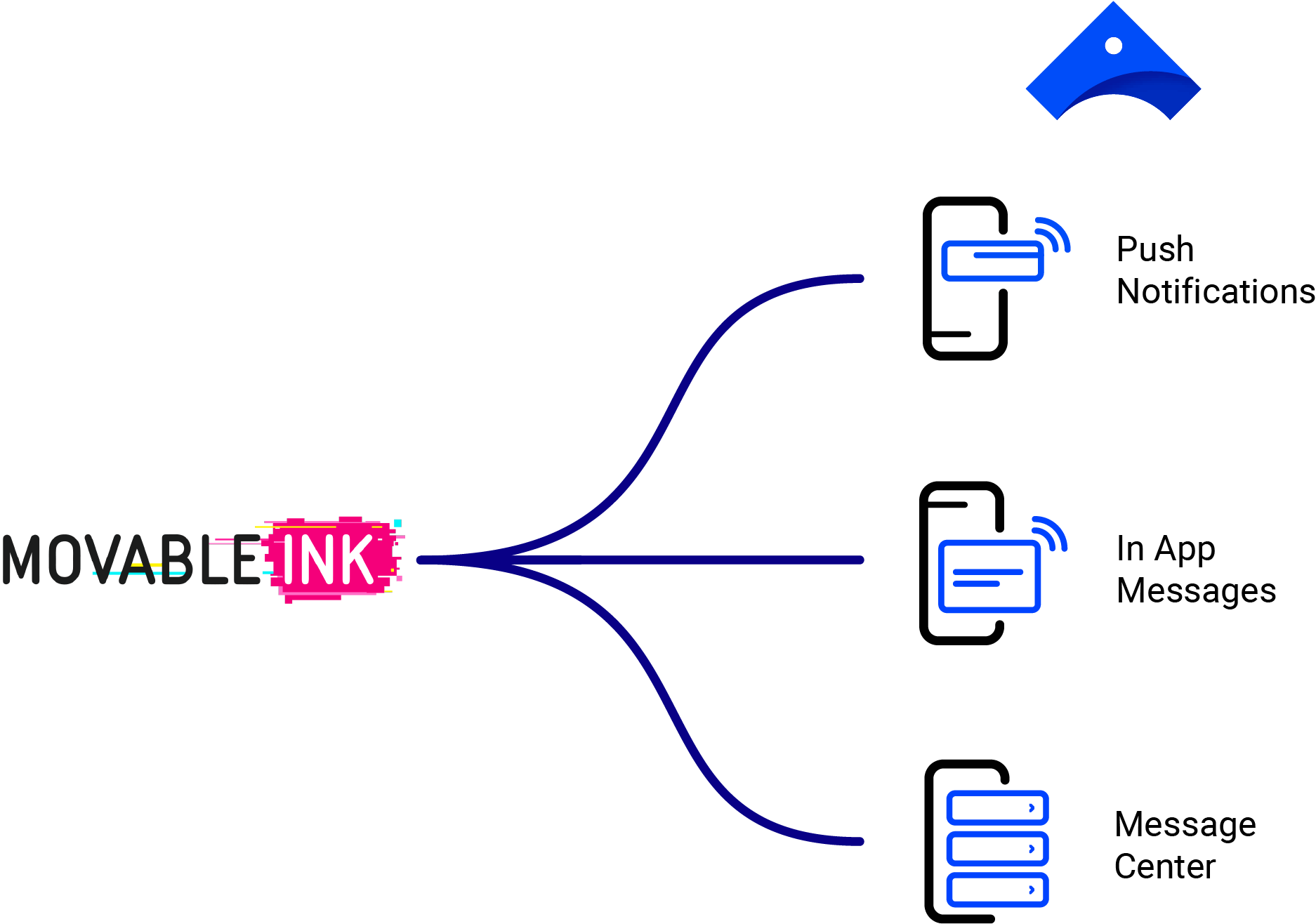 Automate Content Generation, Intelligently
Send personalized creative that updates based on customer behavior in real-time with Movable Ink's automated content generation Simply drop in the Movable Ink tag into your Airship composer window for simple, effective personalization across any channel — at scale.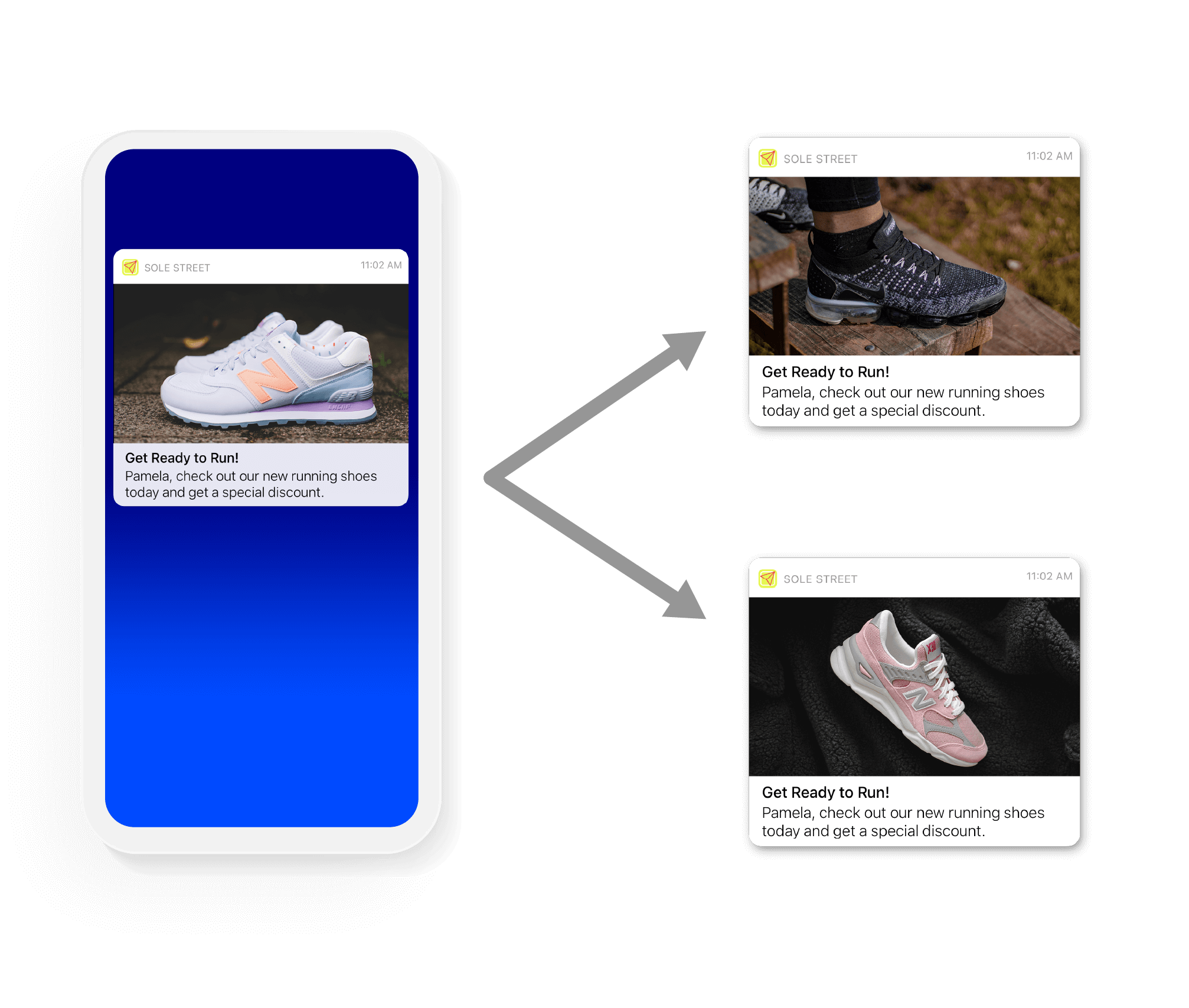 Personalize In Real-time
Develop compelling, personalized customer journeys that layer in real-time contextual cues and customer data, such as loyalty points, location, and weather. Target and generate more contextually relevant and engaging messages for your customers in real-time based on unique profile and behavioral data.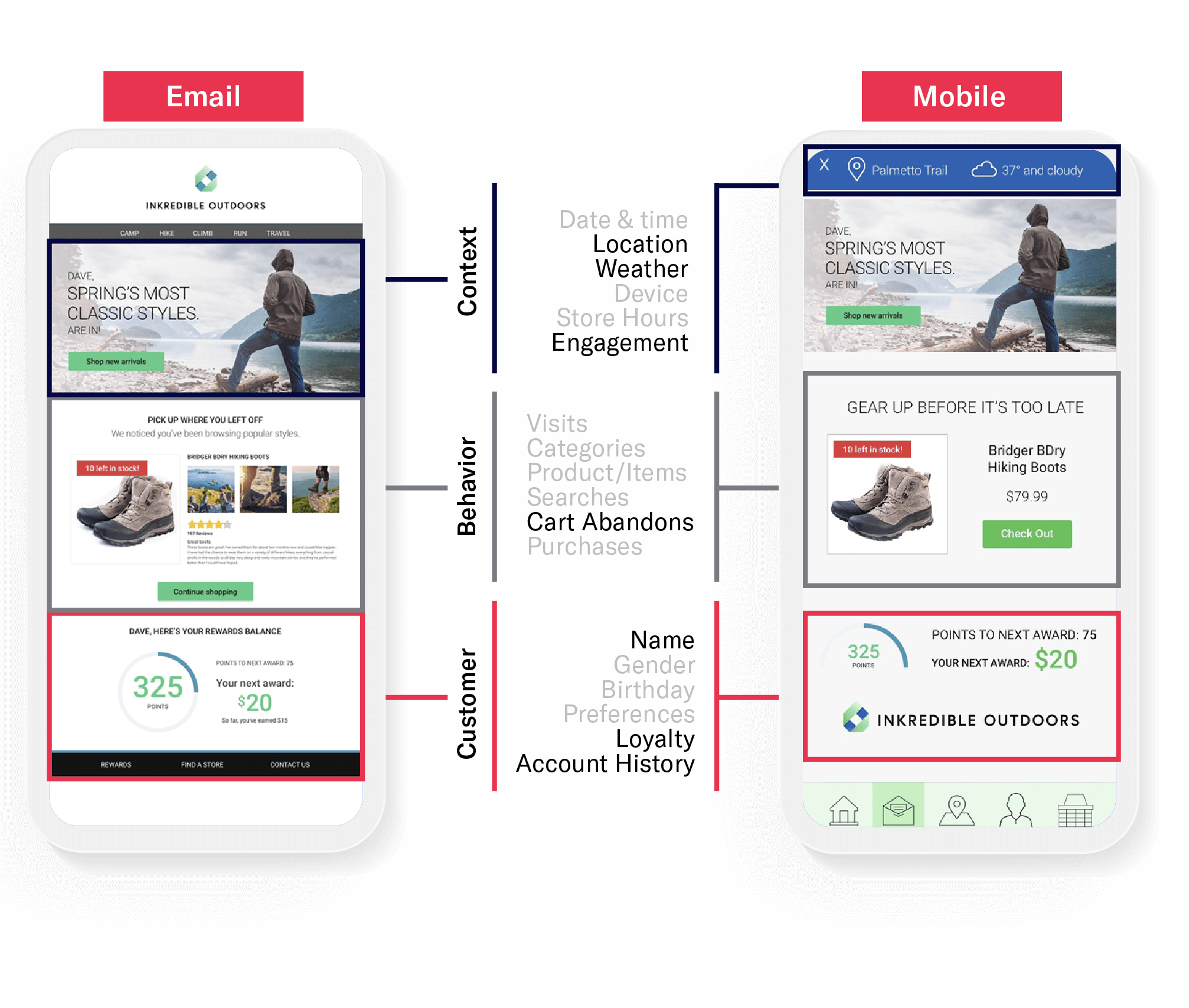 Integrate Movable Ink Personalization into Airship + Salesforce Customer Journeys
Airship & Movable Ink also integrates seamlessly with Salesforce Marketing Cloud Journey Builder to create even more personalization continuity across all of your channels.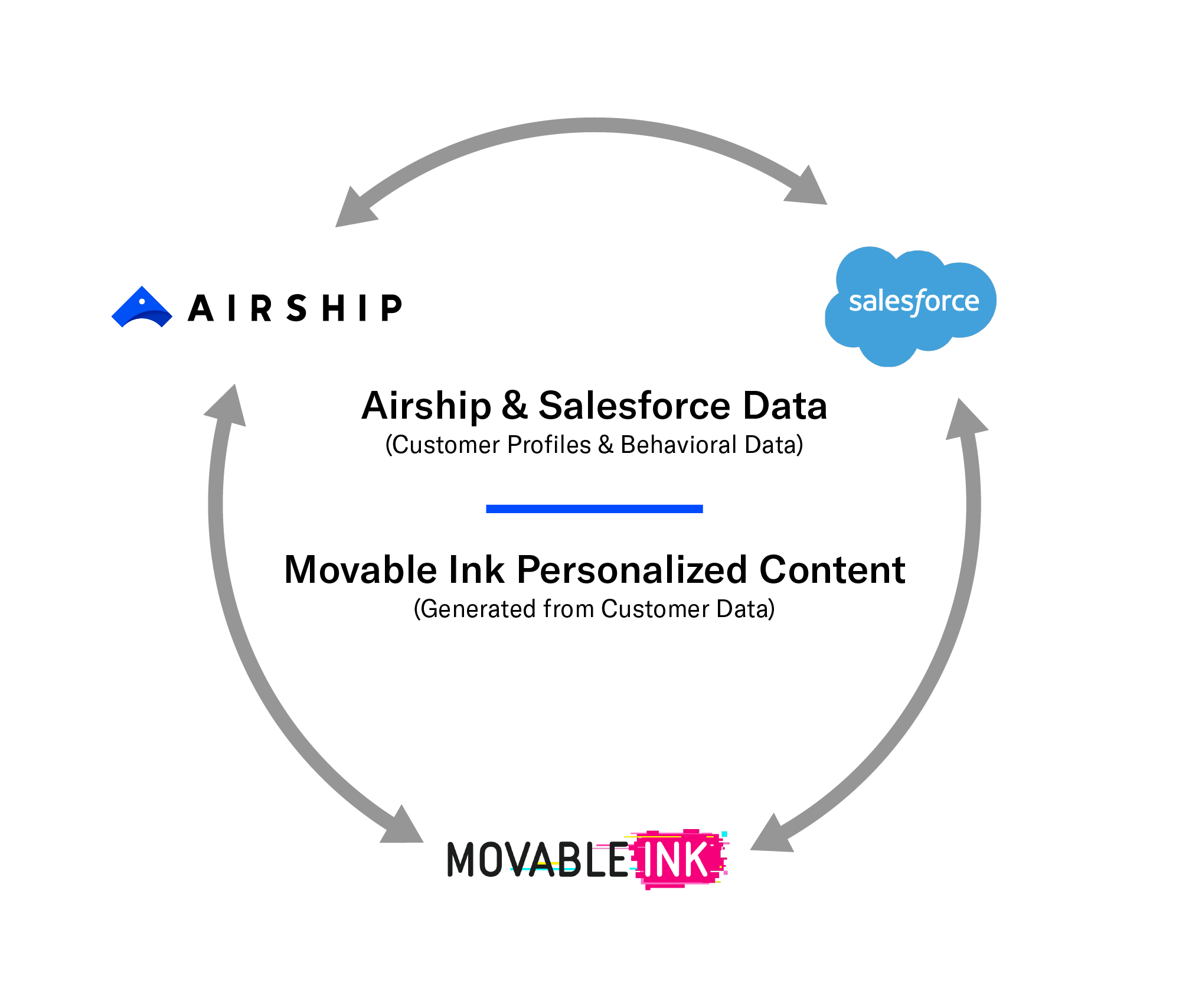 Get a Personalized Demo
Let us show you how the world's leading brands use our platform to make every customer interaction more valuable.