The Combined Power of Airship + Mixpanel
Create personalized customer journeys across mobile channels with real-time behavioral data and customer insights.
Build Sophisticated Customer Journeys
Leverage user-level data to create one-time or dynamic cohorts and deliver more relevant engagement messaging. Boost engagement by bringing customers into personalized Airship Journeys across any channel as they enter or exit Mixpanel cohorts.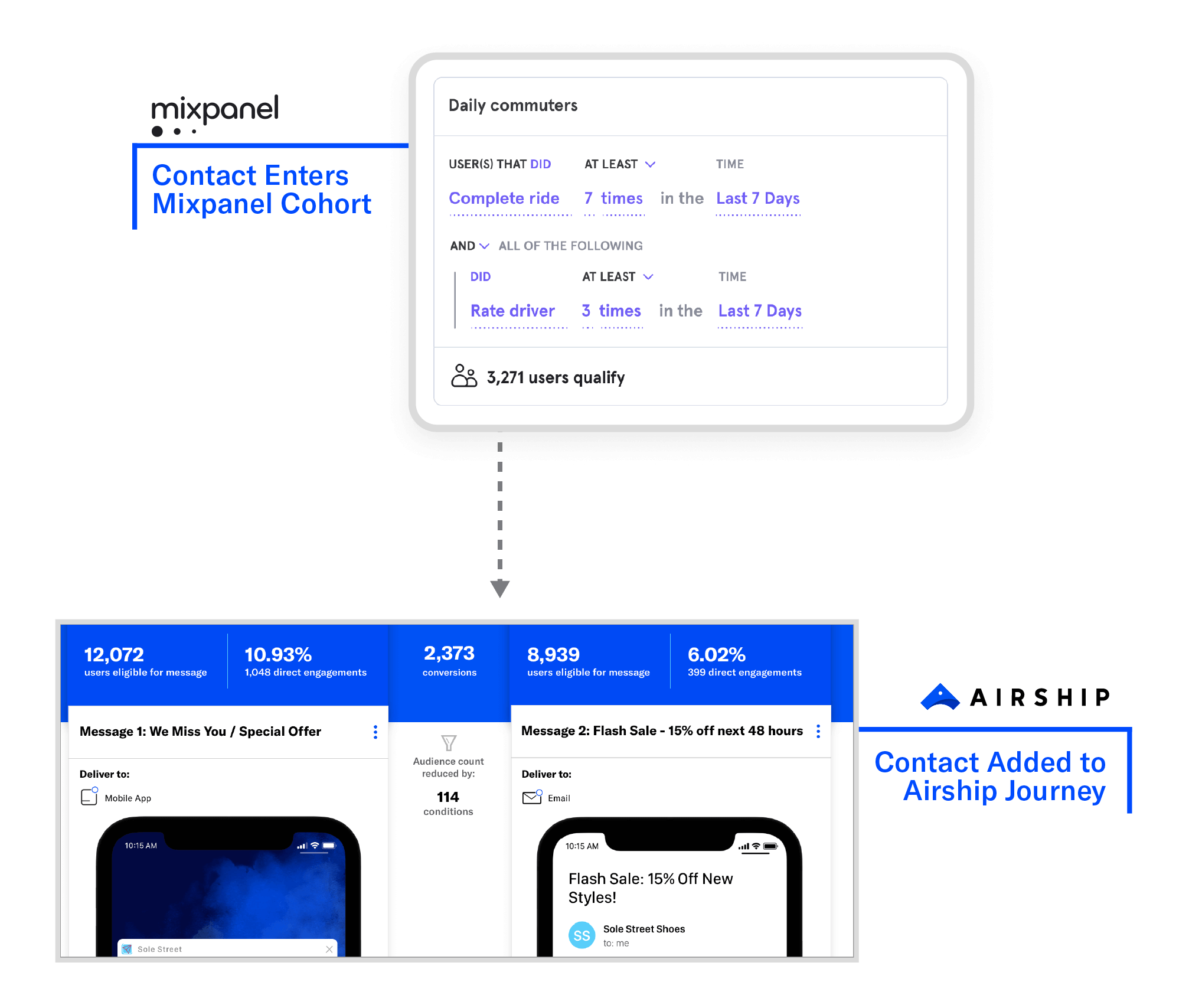 Create Personalized Engagement
Create laser-focused targeted and personalized messages on Airship with Mixpanel user-level data to boost overall customer engagement. Reduce churn by identifying at-risk users in Mixpanel and re-engaging them on Airship mobile channels.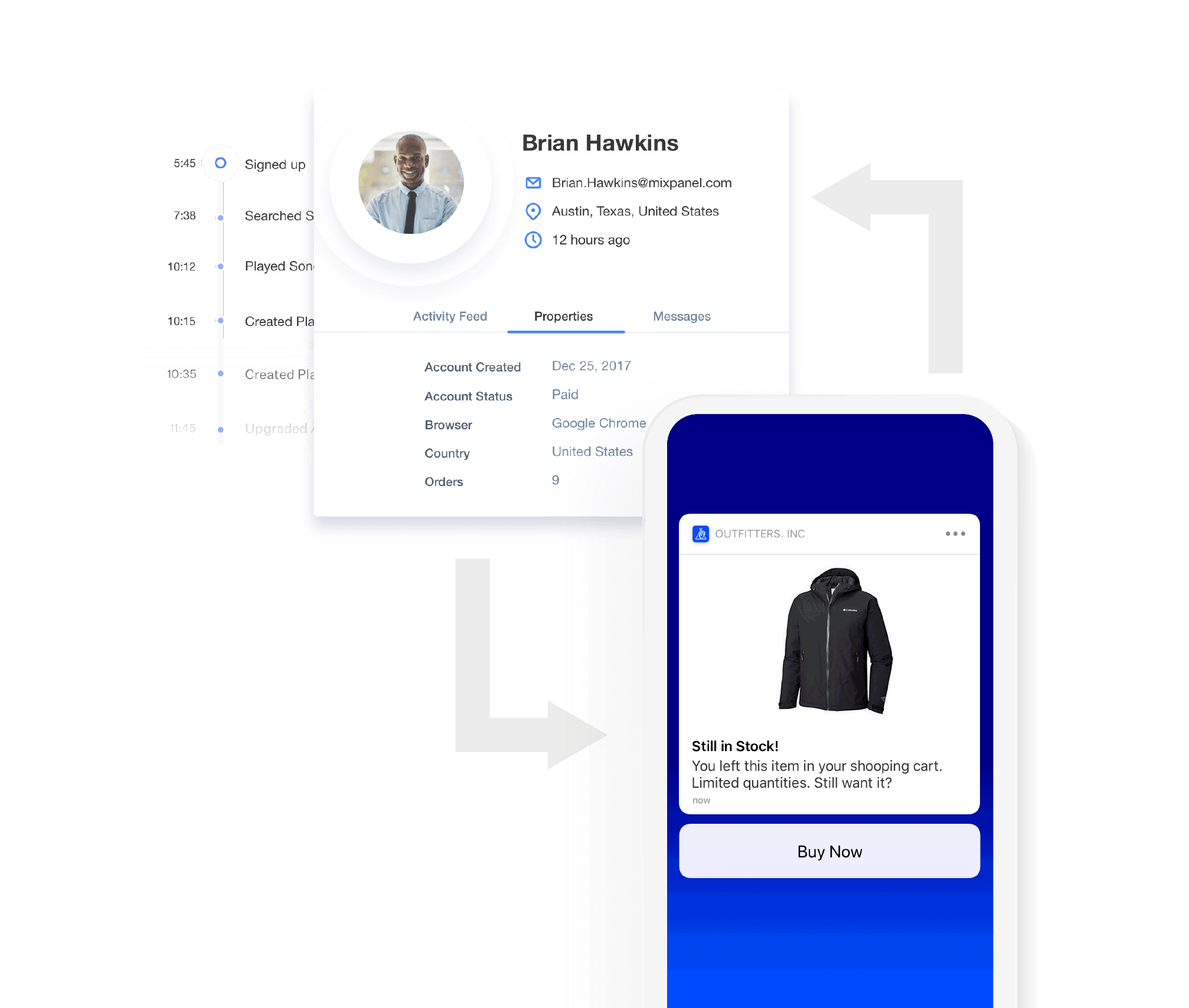 Get Real-Time Insights
Gain a holistic view of your customers in Mixpanel by combining and analyzing both in-product user actions and Airship message engagement metrics. Measure the impact of your campaigns on customer behavior by sending real-time data from Airship to Mixpanel.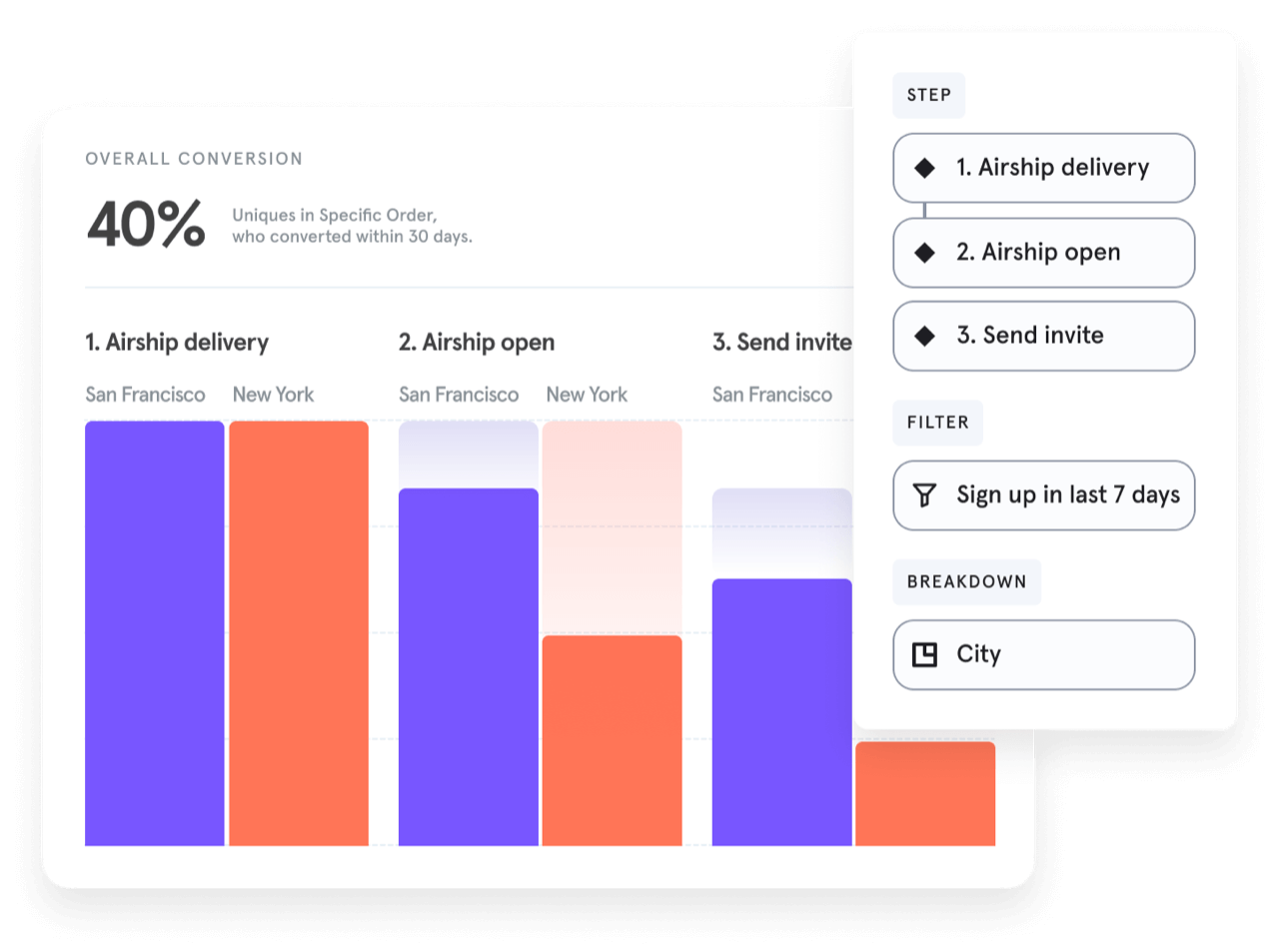 Get a Personalized Demo
Let us show you how the world's leading brands use our platform to make every customer interaction more valuable.