The Combined Power of Airship + Adobe Experience Platform
Make your mobile messaging more precise, personalized & engaging.
Create More Complete and Powerful Customer Profiles
Increase customer engagement by sending Airship customer behavioral data to Adobe customer profiles in real-time. Add key Airship-generated data like predicted-to-churn, uninstalls, and custom events for personalized messages that spark action.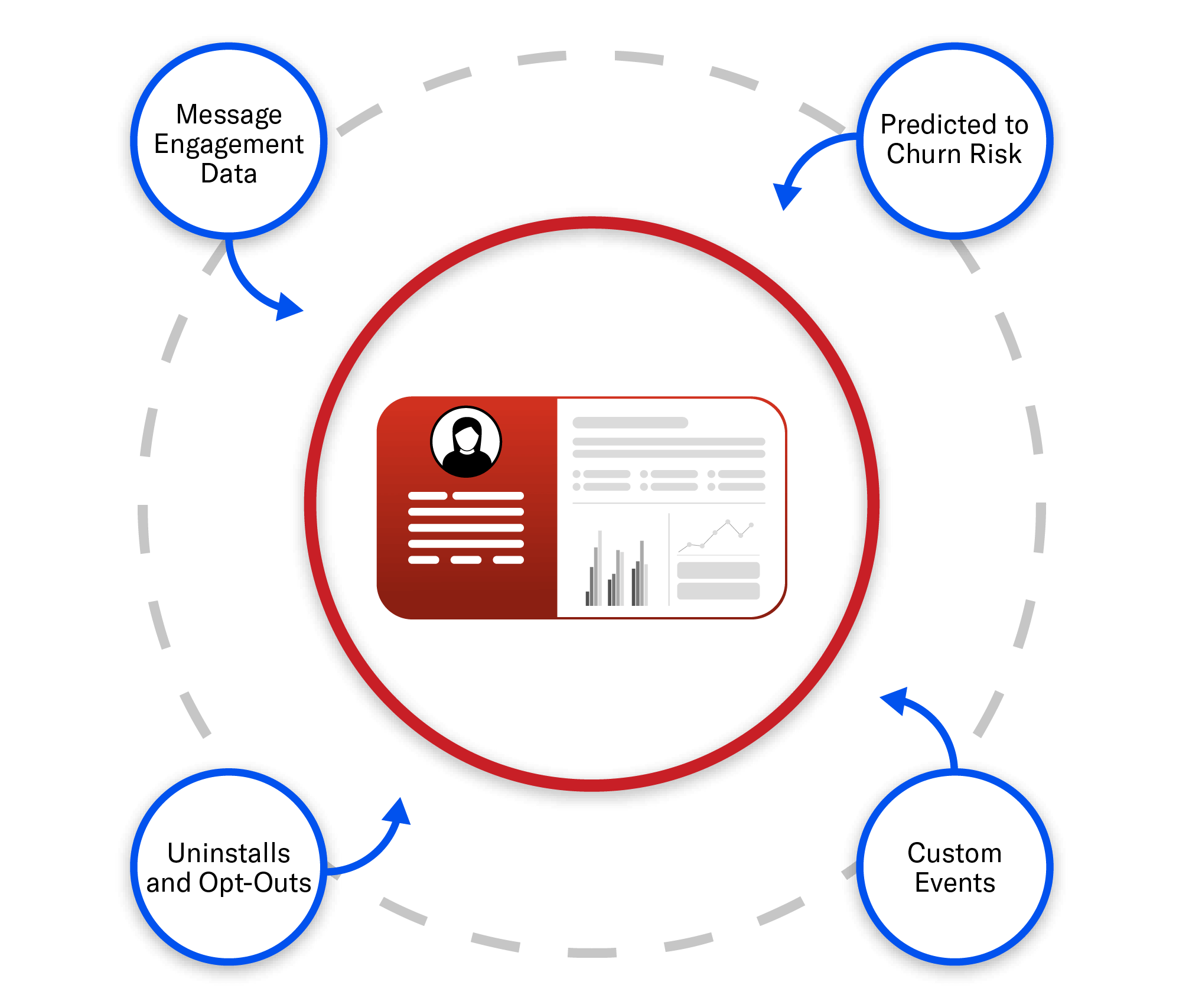 Increase Engagement with Enhanced Personalization
Ingest profile attributes and targetable segments from Adobe Experience Platform into Airship to create more personalized messages for increased engagement on Airship mobile channels. Move customers in or out of key journeys in the Airship platform in real-time with instant segment updates from Adobe.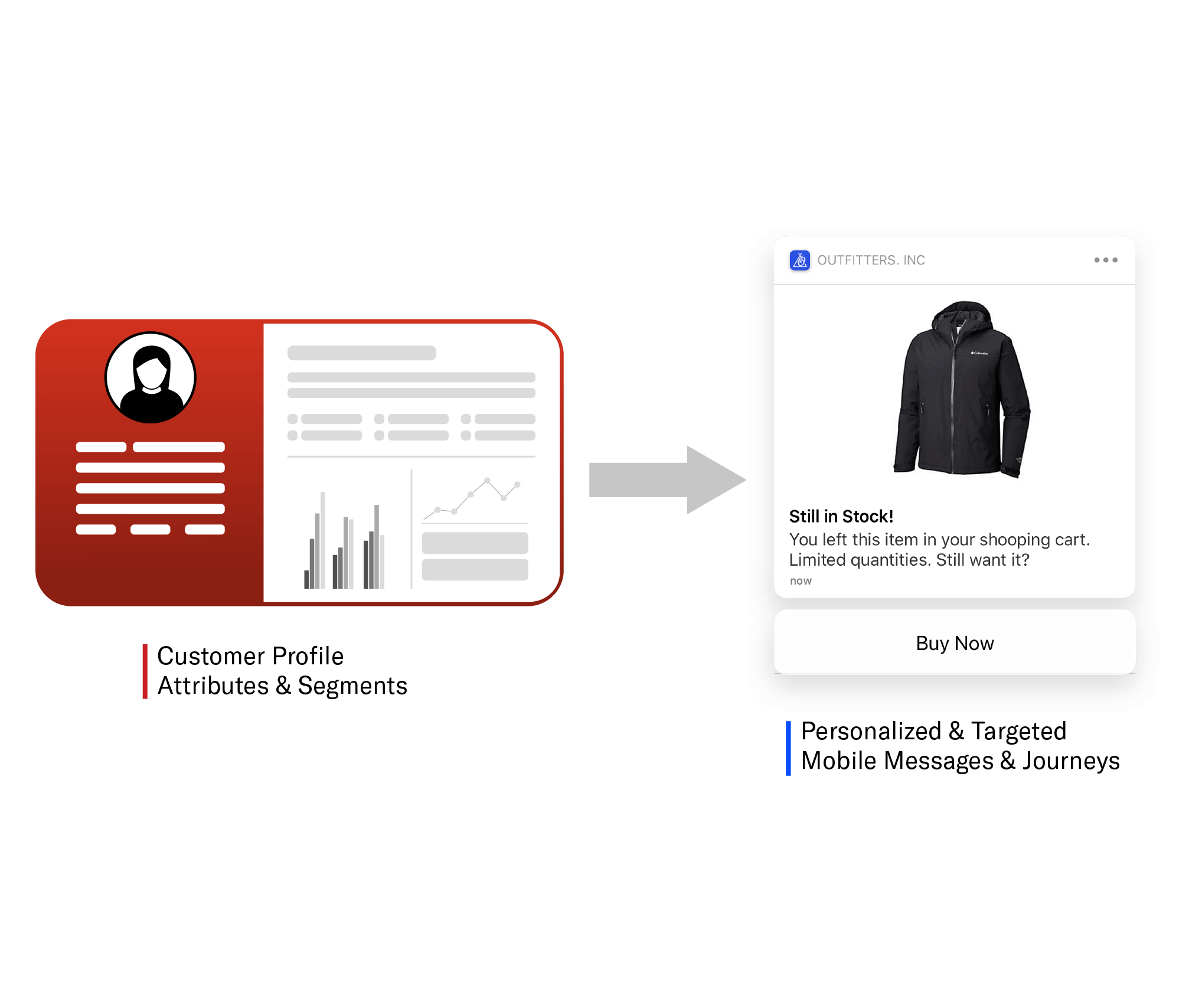 Use Customer Data to Uncover Growth Opportunities
Uncover rich customer insights and discover growth opportunities by streaming campaign data from Airship into Adobe Analytics or Experience Platform. Streamline data analysis and increase productivity by merging Airship and Adobe data into visual, out-of-the-box reports and dashboards in Adobe Analytics.