How Voice Apps Can Help Brands Connect With Consumers When They're Really Needed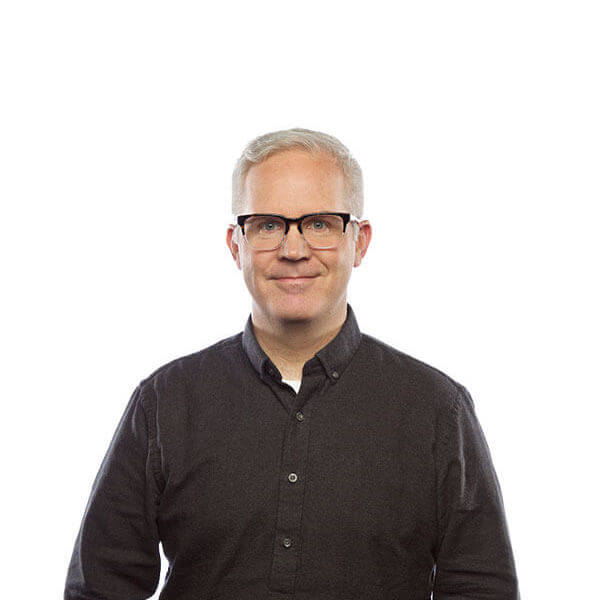 Just when marketers were getting accustomed to developing a multi-screen strategy across TV and digital interfaces, they now also have to begin strategizing for no screens at all. Here's why: Purchases made through voice-powered devices such as Amazon Echo and Google Home are projected to explode from $2 billion now to $40 billion by 2022.
We're quickly heading into a world where we will increasingly speak to launch a digital experience instead of tapping or clicking icons, so marketers need to start contemplating voice user interfaces as the new home screens. Even though smart speakers are only a few years old, 47.3 million U.S. adults—or 20 percent of the population—already own one. That latter figure is up from 10 percent of households in 2016. The fast-paced adoption represents a huge opportunity for marketers, who don't exactly have to reinvent the wheel to get in the game. They can extend a current mobile feature to a voice app or skill, helping users reorder coffee and dog food, make a haircut appointment or even check whether a birthday gift has been delivered.
But there are formidable challenges that marketers have to overcome, namely, brand loyalty—85 percent of virtual voice assistant shoppers said they've purchased the first brand offered by their device. And mobile app marketers know all too well how tough it is to achieve daily engagement, as 70 percent of smartphone app users will churn within 30 days of downloading an app. It's early days, but voice apps churn even worse.
Similar to successful mobile apps, standout voice apps will most often focus on a well-defined utility. Here are three ways brands can create voice skills that overcome this young marketing niche's challenges to become a sticky part of consumers' lives.
Be Helpful In the Background
The future wave of branded utilities will often entail helping consumers when they need it. It won't be long before voice AI systems read the weather report to us in the morning without a human prompt or ask us if it's time to order more toilet paper from Amazon. These skills will live in the background and come forward when our user data suggests that we are probably in need of a nudge to complete an everyday task.
These skills will be our virtual assistants, and smart marketers at brands like Kayak are already trying to get out in front of the phenomena. The online bookings platform is offering an Amazon Alexa skill for free that essentially supplies people with a digital secretary that constantly searches for plane tickets and hotel rooms according to submitted price parameters. It doesn't need to be reminded, but it will notify you when you should know about an offer.
Here's how it works. "Alexa, ask Kayak if I can get a plane ticket to Houston on October 20th for less than $500." The voice app can then alert the user when a ticket appears at the desired price.
Fill a Regular Need
One of the biggest questions all marketers need to ask themselves is if there are opportunities for their brand to be a helpful part of customers' daily lives through technology. Another way to think about the question: How does our brand fill a real need for them?
If your company offers information that consumers want on a daily basis, you have a natural fit. Opening Bell allows Alexa users to ask for the price of a stock using the company's brand name instead of its symbol. For instance, just say, "Alexa, ask Opening Bell for Tesla," and it will answer with that car company's current price by pulling the number from financial data provider Markit On Demand. Opening Bell's marketers know there are people who watch their investments obsessively and seize the opportunity to engage them.
If you cannot be a daily part of people's lives, think weekly or biweekly. Take Wine Finder's Alexa skill, which seems useful for Friday and Sunday night dinners, offering wine recommendations after users let it know what food they plan to eat.
Alleviate a Pain Point
Half of all consumers are frustrated with brand interactions. More granularly, 70 percent of millennials are frustrated with the emails that marketers are constantly sending them. Such poorly executed moments are impactful: Accenture found that half of the customers who have a bad sales or marketing experience will stop doing business with that company entirely.
A modern marketer's job is to alleviate consumers' pain points, not add to them, which is something Hyundai understands. The automaker's customers in cold-weather locales find its Alexa skill to be a godsend: "Alexa, start my car and turn on the heat." Called Blue Link, the skill also lets Hyundai drivers lock and unlock the doors remotely and turn on the lights.
Brands Need to Get Ahead of the Game
Here's why companies like Kayak, Hyundai and others are wise to invest in voice skills expertise: Gartner predicts that 30 percent of online browsing will take place without a screen by 2020, while Google estimates that by the same year more than half of digital searches will happen by voice. Indeed, voice tech is quickly becoming a routine part of the online experience.
Brands need to start thinking about how they can become part of daily digital lives beyond the tactile interface. In the future, go-to voice skills will have the same impact on consumers' lives that the mobile apps on our smartphones have today.
The new home screen will be invisible and made up of daily voice habits. So, how's your brand going to speak to consumers' routine needs?
Need help with your voice app strategy? We're here to help: Want to schedule a free 30-minute consultation with our Strategic Services team?
Subscribe for updates
If the form doesn't render correctly, kindly disable the ad blocker on your browser and refresh the page.
Related Posts
Categories