Three Steps to Mobile Marketing Success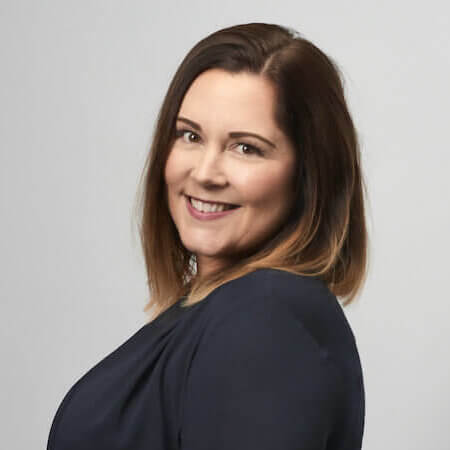 In this post, Emily Buckman, our Global Strategic Consultant explains the power of mobile marketing and offers three steps to making it happen in any organization.
---
Effective mobile messaging, such as push notifications or in-app messages can help you build powerful relationships, but it can be tricky to strike a balance between meaningful engagement and notifications that users might find annoying.
For example, for the fourth consecutive year, retailers' mobile notifications send volume increased during the busy holiday shopping Cyber weekend. With all that noise and competition for user attention, it's the targeted messages that stand out and gain even more user attention.
However, this year only 5% of UK brands sent highly targeted messages to their customers – a missed opportunity.
1) Provide Value
Take note that interruptive advertising is accepted even less on mobile than on other mediums, such as TV and desktop browsing — and who doesn't love Netflix's "Skip Intro" button enabling you to blow past show creators' opening credit? On mobile, even the most brand loyal customers will uninstall an app if it does not focus on their needs and provide value.
The value-add can manifest itself in many different formats. It may be a sports app alerting you that the football team you support is about to kick-off, or your favourite coffee outlet offering half-price hot drinks to customers nearby on a particularly chilly day, or even your bank letting you know about a low account balance or suspicious transactions.
2) Keep It Contextual
The rich data that mobile can offer enables brands to be truly relevant in the right context. Location-based marketing, for example, bridges the physical and digital context to provide in-the-moment messaging based on a user's location.
In location-aware mobile apps, a notification can be triggered when a user enters or exits a predefined geo-fenced location. For example, a music streaming app could recognise when a user's most played artist is coming to play a concert in their city and invite them to buy a ticket through the app.
This can also be a way to improve customer experience without having an obvious "sell" message, a tactic that fits with consumer's attitude towards their mobile devices. For example, a music festival might use geo-location as a means to help people navigate a venue, alerting them to how long it will take to walk from one stage to another and perhaps remind them about the food purchasing options along the way.
From merging physical and digital worlds, to building a complete and contextually relevant understanding on the customer's journey, mobile marketing can build relationships with your customers and have a positive impact on both the brand, and the bottom line.
3) Choose the Right Channels
Today's digital world offers a variety of channels for brands to connect with their customers. Choosing the right channel for the right moment is crucial:
These are just a few of the many channels available to marketers these days. As more channels become mainstream, such as voice with smart speakers, marketers will need to continually evolve their strategies to meet their customers with exceptional experiences for every stage of the customer journey and in every unique channel that consumers want to use.
No matter the channel or overall theme of your message, keeping user value and relevance at the core of your strategy is the key to winning the hearts of your customers.
Ready to see how we can help you deliver magical moments on mobile and beyond? Get in touch anytime for a personalized demo of our Digital Growth Platform.
---
This article originally appeared in Telemedia Online, and is reprinted here with permission.
Subscribe for updates
If the form doesn't render correctly, kindly disable the ad blocker on your browser and refresh the page.
Related Posts
Categories