The Leader Behind the Leaders: Airship Powered SXSW GO Mobile App Experiences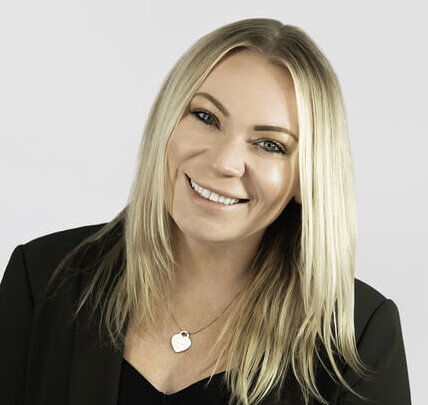 SXSW organizers' preliminary numbers show a record turnout this year with crowds expanding to more than 200,000. Their challenge? Make sure the world's leading tech and culture festival delivered everything participants needed.
When it came to supporting registration, scheduling, and real-time notifications for an event of this magnitude, it's no surprise that SXSW would deploy a mobile app to stay in touch with everyone attending. And to cultivate the most effective mobile app experience, SXSW turned — as it had in previous years — to their technology partner Airship.

When registrants downloaded the SXSW Go app, they were welcomed by a helpful onboarding workflow. From start to finish, this experience was powered by Airship. If you attended the event and got your hands on the mobile app, you were using Airship's App Experience Platform. From before you arrived until you were long gone, Airship delivered everything you needed — recommendations, session information, passes, urgent notifications and even a post-event survey — all tightly integrated with lifecycle messaging to guide and inform you throughout the conference and festivals.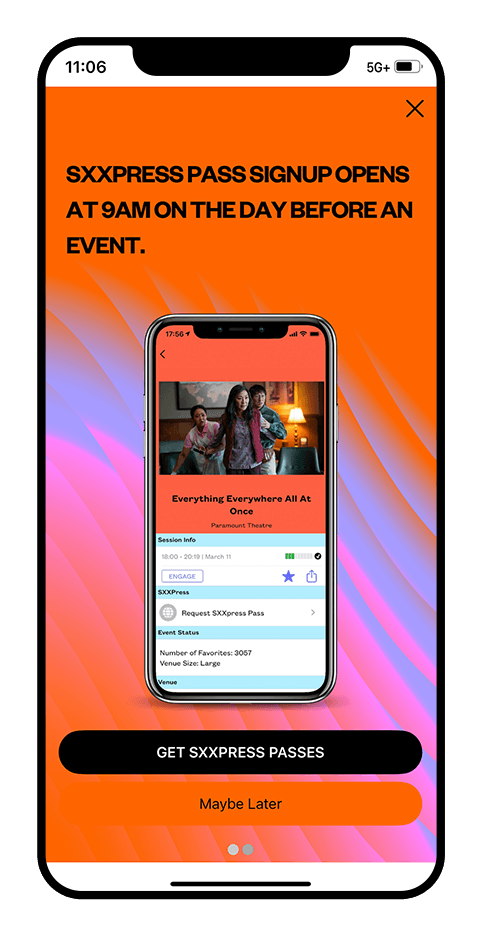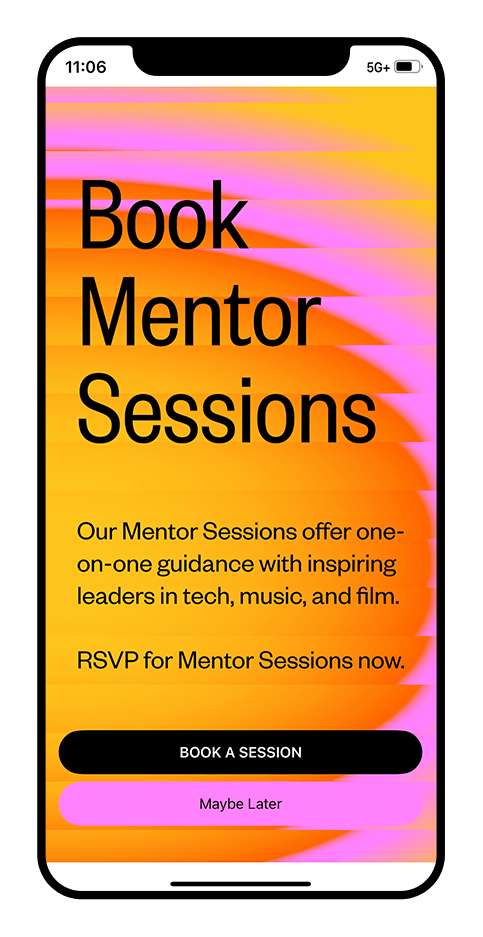 Inside the app, you could easily locate your personal inbox, which housed critical updates, such as weather impacts on outdoor events, need-to-know information for Industry Day, and how to get special access to apps like SXSW TV. The inbox, powered by Airship's Message Center, remained persistent within the mobile app, so no matter when you needed the information, you could find it with ease.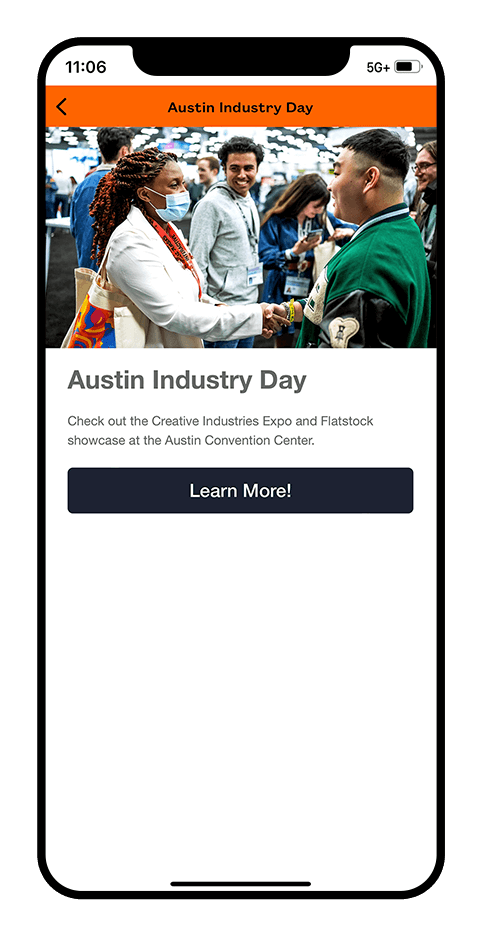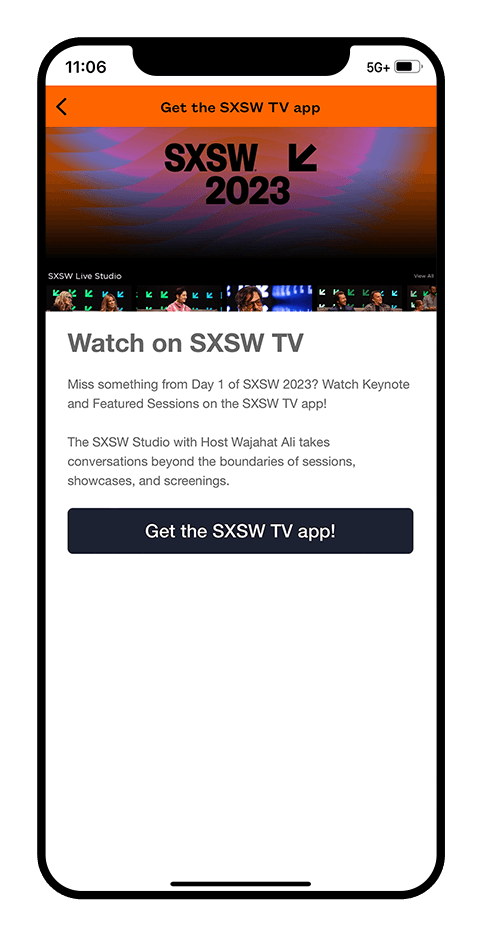 Airship also partnered with Infillion's Gimbal to make it easy to set up location-targeted messaging so you could receive customized messages based on your location, including machine learning recommendations to fill gaps in your personalized schedule. The app not only helped you get to your desired sessions on time, it also promoted nearby sponsor events relevant to your interests.
While this year saw the debut of Airship's no-code native app experiences at SXSW, our company has been a technology partner of this world-renowned festival for more than 10 years. Airshippers were also active participants at SXSW 2023. You may have heard our Chief Strategy & Marketing Officer Tom Butta speaking alongside Lego Creative Director James Gregson in a fireside chat hosted by Brand Innovators. Or perhaps you attended Avocados From Mexico's House of Good and watched me, Airship's Senior Product Marketing Manager, talk about the Future of Food with Sprinkles Cupcakes CEO Dan Mesches and CMO Michelle Wong. Airshippers could also be found at the Creative Industries Expo and networking with the best and brightest at Porsche House, Austin City Limits and Wax Myrtle's.
The most effective technologies are usually invisible to end-users who benefit from them. That's how it was with Airship at SXSW. In the background — along with partners like event app platform Eventbase — Airship helped SXSW create great app experiences that made life easier and better for everyone involved. That's what we mean by "the leader behind the leaders."
Subscribe for updates
If the form doesn't render correctly, kindly disable the ad blocker on your browser and refresh the page.
Related Posts
Categories