Shifting from Mobile App User Acquisition to Retention
Mobile veterans realize that engagement and retention are the key to success and, at Urban Airship, we already have the products to help our customers make that shift.
Our mobile analytics solution Insight not only provides the metrics that help you understand your users' behavior and what makes them tick, it also allows you to take action immediately. That's because any data point can be exported into any action system. For example, you can use the data you find to set an automated trigger notification via our platform Engage, or create a look-a-like campaign in Facebook to target similar group of high value users on that platform.
But we've done more than that, and I'm delighted to announce that we've added the following metrics to Insight to help with mobile user retention and engagement specifically.
1) Activation (Behavioral) Cohorts
Marketers can now understand which events are leading to "activated" users or get help in finding "the aha moment" in their app. This is critical to long term retention and growing an audience.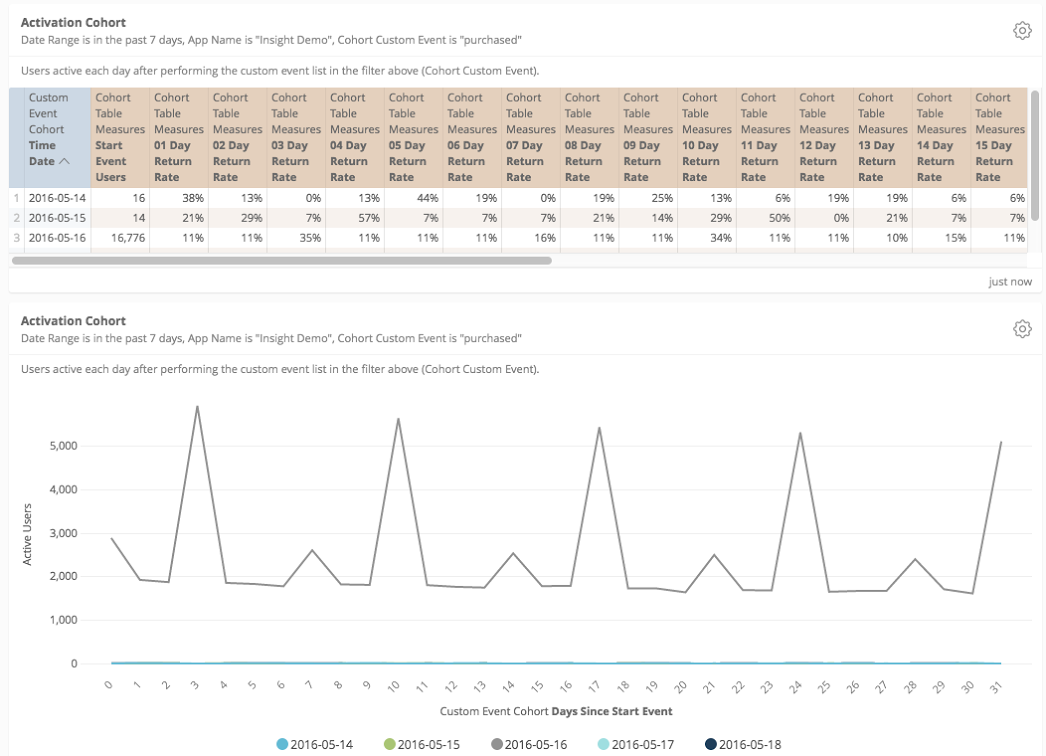 2) In-App Impressions
Users of Insight can now see impression rates of in-app messages by drilling into the Message dashboard and adding the metrics of interest: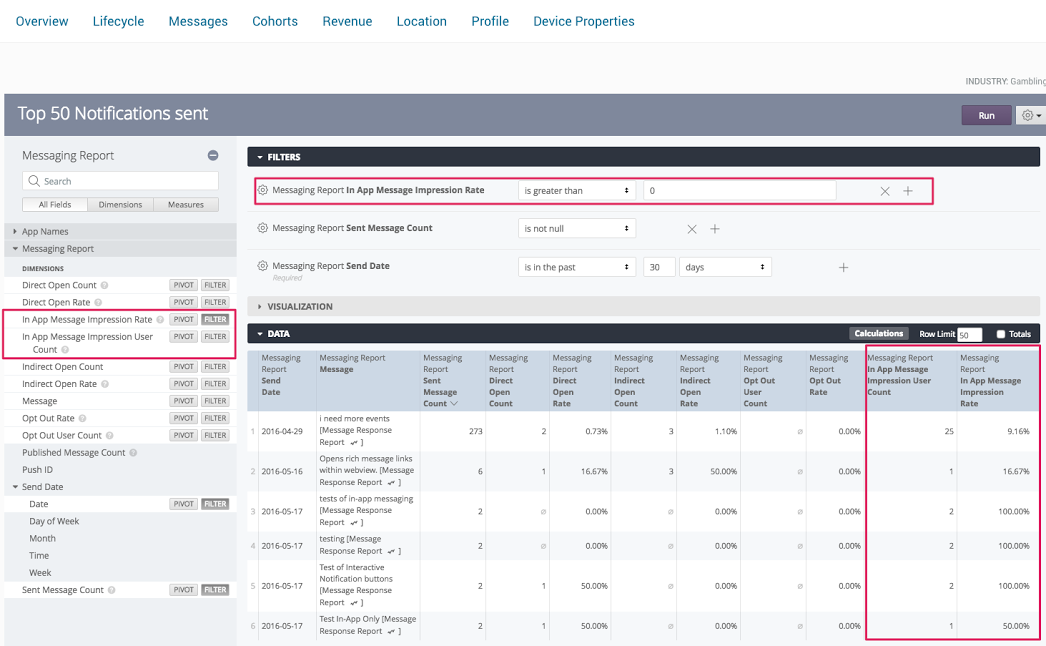 3) Beta:Views Session Durations
We're starting to create views for Insight customers that are in beta and can be accessed via a link. Check it out, play around and let us know your feedback. If you go to any app's Insight dashboard, then go here and you'll be able to see the session duration statistics for our internal app over the last seven days:
Don't Let Your Mobile App Acquisition Efforts Go To Waste
Your user acquisition teams are hard at work trying to get high-quality installs. With Insight you will be able to understand what behaviors lead to continued retention, which is the key to unlocking growth for your mobile app.
If you're looking to grow your app audience, sign up for a trial of Urban Airship Insight to better determine how our analysis tool can make your job easier. That's always our goal.
Subscribe for updates
If the form doesn't render correctly, kindly disable the ad blocker on your browser and refresh the page.
Related Posts
Categories