Getting More ROI from SMS – Webinar Recap
With SMS as a marketing channel, the numbers speak for themselves: SMS has a 98% open rate and a 90% response rate. Even with those great numbers, 61% of marketers aren't using SMS, and those marketers are missing out. When used strategically, SMS can be a powerful channel for engaging with and creating new loyal customers.
To get the most out of SMS, here are three highlights from the recent Urban Airship "Getting More ROI from SMS" webinar.
1) SMS Needs to Be Done Right
Consumers primarily use SMS to communicate with their friends and family, making it a very personal channel, so it is crucial for marketers to use this channel carefully and strategically. There are some unique challenges, such as compliance and permissions, but when SMS is done right, it can greatly increase reach and foster loyalty.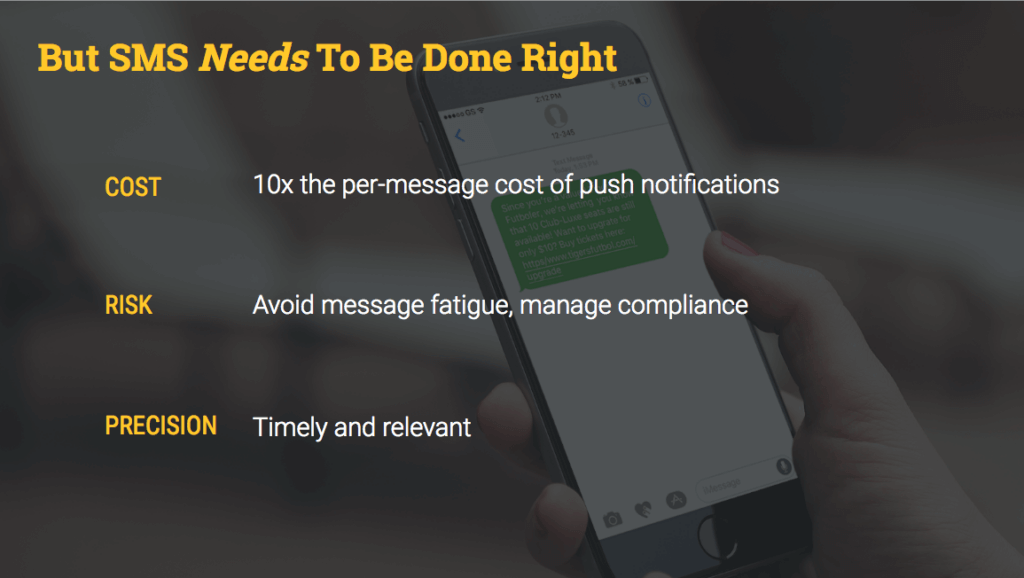 2) SMS Isn't Just for Transactional Messages
While most marketing text messages are transactional, there is substantial potential for brands to use SMS for promotional messages. In fact, 75% of Millennials prefer SMS for promos and surveys.
In the retail vertical, more brands are using SMS to drive campaigns to increase in-store traffic because this is a great way to reach those who opt-out of push notifications or app downloads. For example, Top Golf sent a timely promotional SMS to engage with their customers for Father's Day.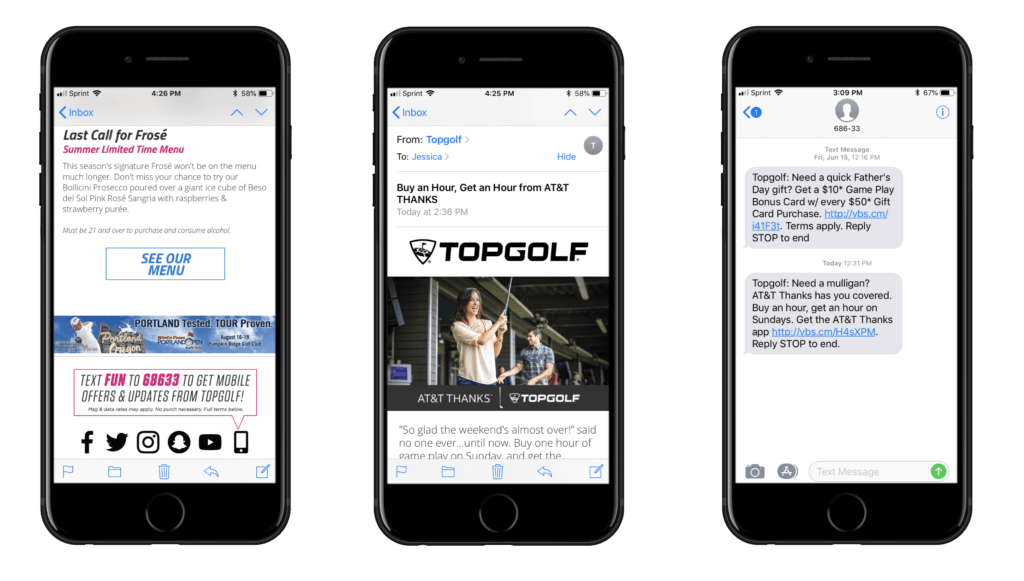 3) SMS Has Huge Reach
The value of SMS is being able to increase your addressable audience size. Mobile users are forecasted to reach 4.68 billion on a global scale next year, with the number of smartphone users in the U.S. to increase to 247 million.
Not all those handsets will download an app, but most of those handsets can receive SMS. With no need to download an app or to worry about the connection strength, and the opt-in is easy to do, gives SMS a low barrier of entry.
That low barrier of entry, along with the excellent open and read rates, gives brands incomparable opportunities to not only reach more people but create more loyal customers from an untapped app-less group.
Is your brand maximizing the opportunity from SMS? For more insight, use cases, and best practices, watch the webinar here and make sure to subscribe to our blog newsletter to get the best of Urban Airship straight to your inbox.
Subscribe for updates
If the form doesn't render correctly, kindly disable the ad blocker on your browser and refresh the page.
Related Posts
Categories