Retail App Downloads Set Holiday Records, But Retention Will See Future Value Evaporate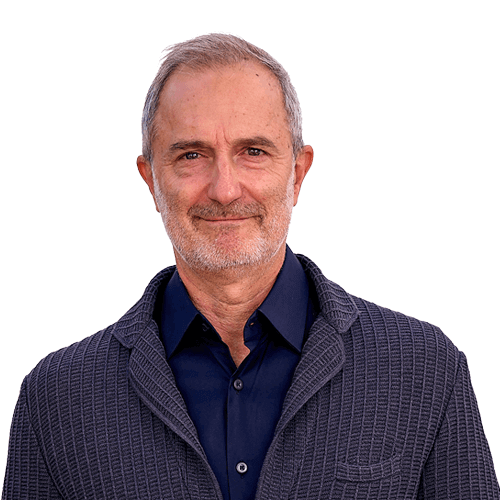 Holiday retail sales set all-time records, with weekend shoppers numbering nearly 200 million. Consumers shopped more on their phones than ever — accounting for 55% of online sales. Consumers also spent at record levels all season long, including more than $2 billion every single day since November 1, with 19 days above $3 billion in online spend alone.
Consumers know the best deals of the year are up for grabs throughout November. Merchants were flush with inventory this year, and inflationary fears put consumers' bargain-seeking behaviors on full display. Whether for loyalty points, streamlined experiences or app-only exclusives, consumers know the best deals are in the app. And for brands, app customers are especially lucrative, contributing 3.5X the revenue with a 3X higher likelihood to make a repeat purchase than other customers.
Whether for loyalty points, streamlined experiences or app-only exclusives, consumers know the best deals are in the app.

Airship's platform data saw massive gains in the number of new mobile app users over the holidays. From October 31st to Cyber Monday, the number of people adding a new retail app to their phone increased 26% year-over-year.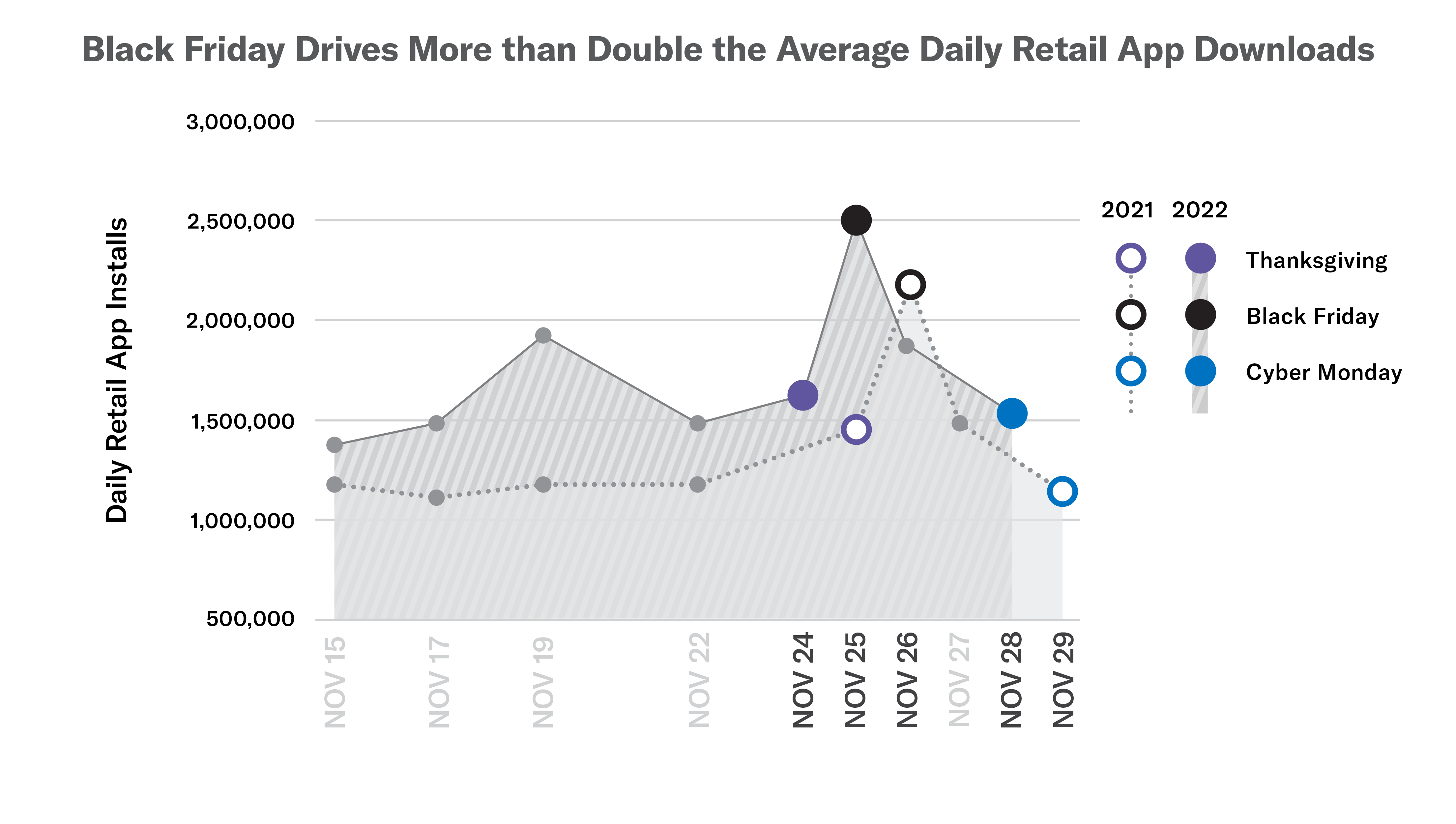 Black Friday continues to be the top day of the year for people to add a retail app to their phones — at nearly double the daily average holiday season. New from last year, people added retail apps to their phones at a greater and sustained rate starting in early November. Three of the top five app install days in 2022 were November 18 through 20.
This earlier app-uptake during the holidays mobile's role in growing direct online sales as well as the discovery and planning process for in-person excursions. It also reflects retailers pushing key promotions earlier in the season — Target's Black Friday deals began 11/20, as did Walmart's third round of holiday deals.
With all of this positivity and merriment, why do we think future value will be wasted?
On average, more than 90% of these new app customers will churn in 30 days. It's a pattern we've seen repeated year after year across most every industry vertical. For retailers, it's even costlier, considering the holiday economics of lower margin, door-busting deals and a cost per app install estimated to be $5.28 in North America.
For an app to be successful, a customer must find it, download it, and value it enough to keep using it. Maximizing ROI depends on customers progressing through the app lifecycle beyond activation and engagement to ultimately become loyal app customers.

Stay tuned to our blog posts over the next several weeks as we share some of the top tips and best practices to actualize and improve life after download™.
Subscribe for updates
If the form doesn't render correctly, kindly disable the ad blocker on your browser and refresh the page.
Categories