First Impressions: Optimizing the Activation Phase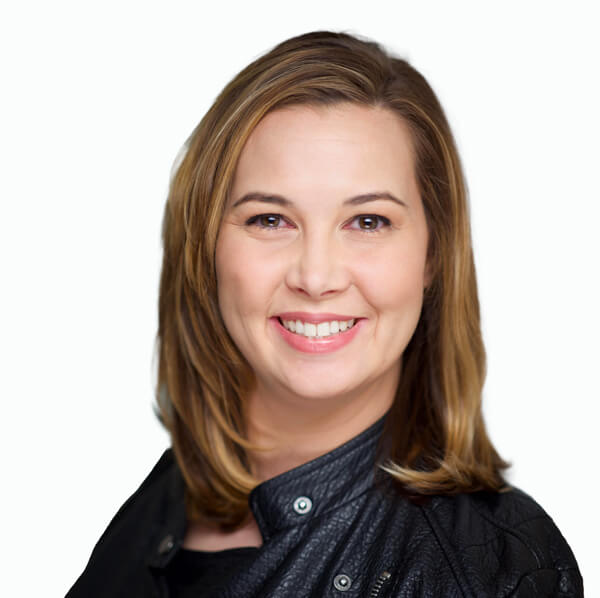 Brands that monitor their mobile app retention rates see one commonality, a significant amount of customers drop off within the first 30 days of downloading an app and never come back. Even more challenging, the majority of this drop happens within the first 2 days of the customer lifecycle.
This isn't a new trend, when we look at retention data over the last two years the trend line remains the same.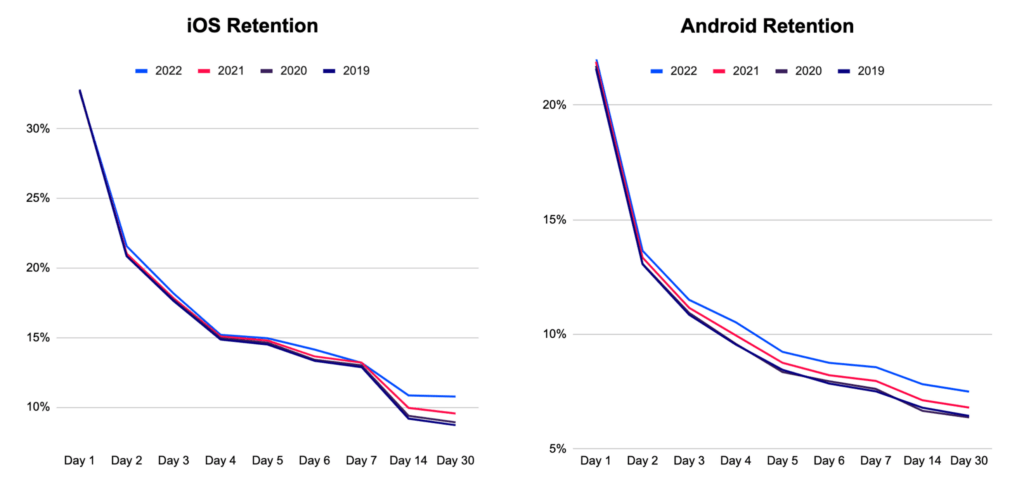 In 2022 year to date we're seeing the Android retention rate drop by 38% between Days 1 and 2 and for iOS retention rates drop by 34% between Days 1 and 2.  By Day 30 retention rates drop to an average of 9%.  
Liftoff's 2020 mobile app trends report estimates cost per install for a new app customer in North America to be $5.28
This means that if you have 10,000 customers install your app each month at a cost per install of $5.28 and you have an average drop off of 67% in the first 30 days your cost impact of that customer loss is ~$424k per year..
What are you doing during this critical first 2 days to make a good first impression on new customers for your app?
These 2 days occur within the "Activation" phase of the Mobile App Experience (MAX) Customer Lifecycle. There are steps you can take to optimize your costs and activate your new customers.
The Activation phase is all about first impressions and you know you only have one chance to make a positive first impression.
It's time to evaluate your app's customer onboarding experiences.
"a 5% increase in customer retention produces more than a 25% increase in profit"
Bain & Company
1 . Ask for preferences from your customers, but only if you're going to use them to personalize their experience
There's a tightrope to walk when it comes to gathering preferences. Stephanie Liu, Forrester Analyst, says that "consumers can want both privacy and personalization".
If you ask a customer for information, make sure you're utilizing that data to personalize their experience as quickly as possible. This builds trust and also encourages them to come back to the app.
2 . Explain why opting into notifications benefits the customer
We've all been there. You open an app for the first time and before you can even look at the first screen, it bombards you with requests (ATT, Opt in, creating a login, etc). Some customers abandon the app right away, and others may dismiss the onboarding screens completely. Prioritize gathering information that helps them within the first 14 days. Then go back to ask for more data later.
"95% of unaddressed new users churn within 90 days"
Airship Benchmark Report: How Push Notifications Impact Mobile App Retention Rates

If you're looking for help with an audit of your onboarding experience, reach out to your Airship Account Manager to learn about a use case audit. We also have Strategic Services available to help guide you in developing onboarding experiences for your app.
Subscribe for updates
If the form doesn't render correctly, kindly disable the ad blocker on your browser and refresh the page.
Categories