Onboarding Series Lifts First-Month Mobile App Retention Rates by 34 Percent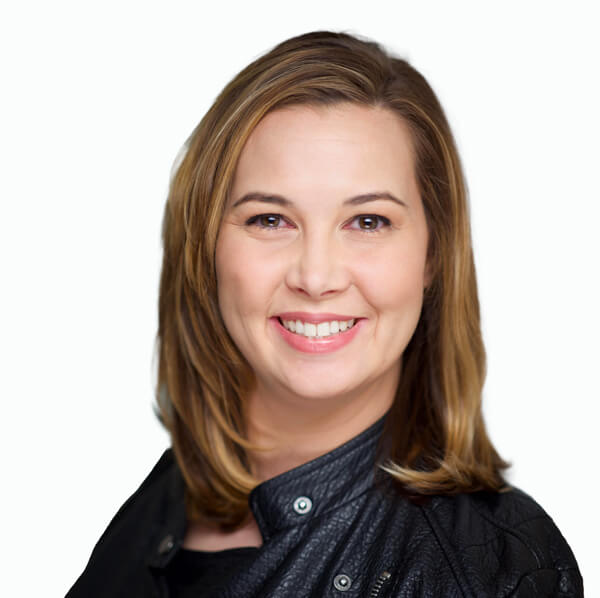 Readers of this blog already understand the importance of delivering great mobile app experiences. Get it right and you'll create enduring, profitable customer relationships. Get it wrong and you may not have a second chance.
This blog offers insights on what "getting it right" looks like. It explores why some brands are able to drive exceptional results, while others struggle to lift their customers across the dreaded chasm of no return.

For many brands, the struggle isn't going so well. Aggregated mobile app retention rates have barely budged in recent years despite a large and growing increase in the number of global app downloads.
The Onboarding Series
Traditionally, teams responsible for mobile app performance have used messaging to drive users back into engaging with an app after they've downloaded. The most important kind of messaging for this early engagement is what we call the Onboarding Series – designed to educate new downloaders about an app's value and begin drawing them into regular usage.
With the Onboarding Series, app teams can create goal-based, cross-channel journeys encouraging new users to opt-in, register and try key app features. Teams can also perform other high-value actions that are critical to sustaining customer engagement and growing value.
Our analysis shows that creating onboarding campaigns is a proven way to lift retention. We typically see a lift in customer engagement around the time each onboarding message is sent.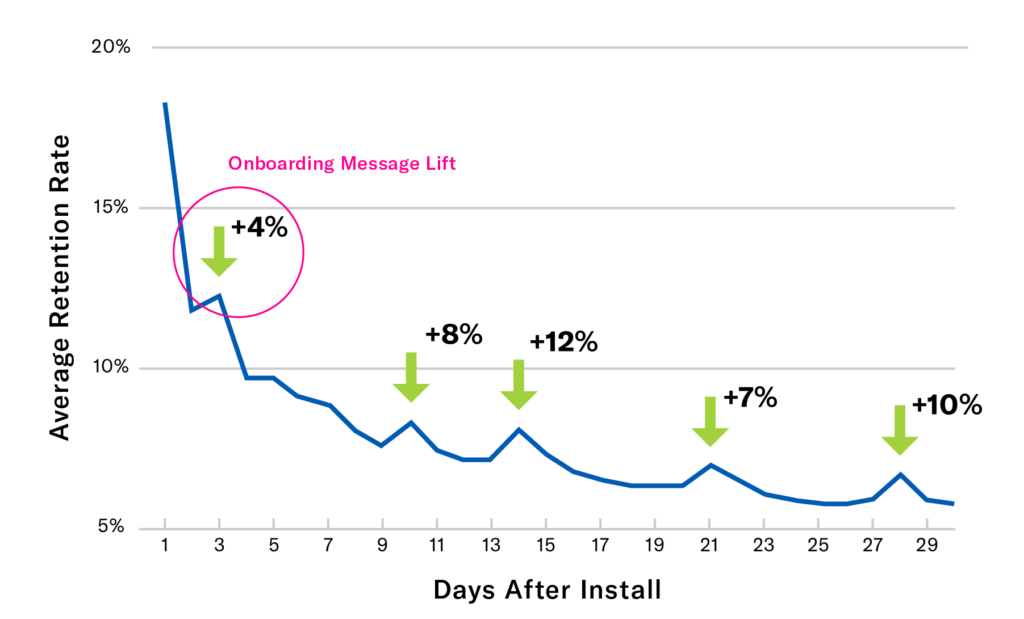 Apps that invest in an Onboarding Series (for example, running A/B tests to determine optimal timing, triggers, orchestration rules and more) see results that far exceed the category's average 30-day retention rate. Airship's latest data shows that high-performing Onboarding Series drive an average 34% lift in 30-day retention rates. Many of Airship's top customers find even greater success.
Getting it done
There are two kinds of work involved in delivering great mobile app experiences – creating the strategy and executing. Many marketers and mobile product owners have a clear view of what strategy is needed to cultivate and retain new users. They understand what it means to make life after download™ a rewarding experience for customers. Yet too many struggle to make it happen.
A recent Airship study found that nearly three-quarters of marketers and mobile product owners think about improving app onboarding, feature adoption, opt-in and data collection experiences, on a weekly basis. Yet 96% of them remain reliant on developers to actually get the work done.
All of which explains why Airship is so focused on creating solutions that marketers can use by themselves to implement app enhancements. Instead of waiting for developer teams to deliver cyclical updates or new releases, Airship's App Experience Platform (AXP) gives marketers the freedom and the power to move forward without developer support.
It takes time to plan and execute an effective Onboarding Series, but getting started is always the first step. From there you can fine-tune and improve every part of the process, giving your customers more of what they expect from your ongoing mobile app investments.
Find out more about customer retention with Airship AXP.
Subscribe for updates
If the form doesn't render correctly, kindly disable the ad blocker on your browser and refresh the page.
Categories