In-Store Pickup: A Better Omnichannel Engagement With Mobile Wallet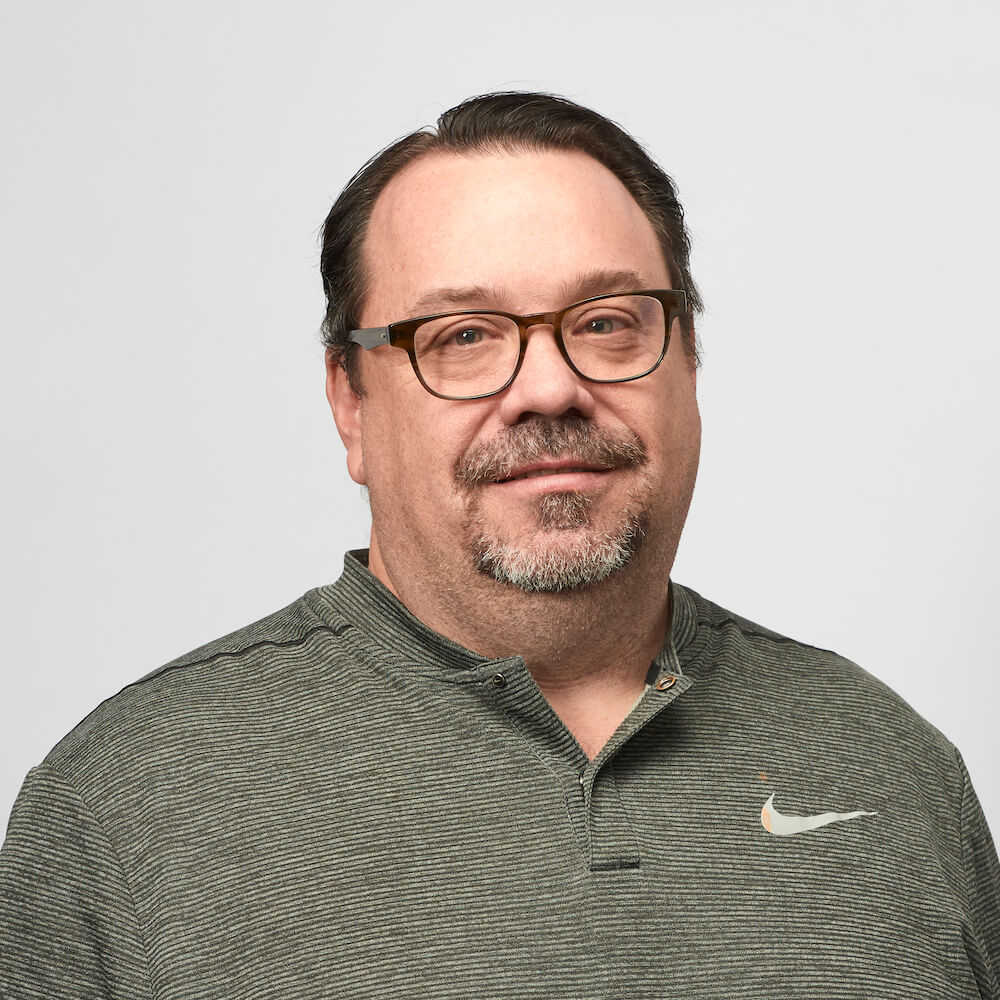 There was an inflection point for mobile last year — we all saw it happen. During Black Friday 2015, the National Retail Federation reported more people shopping via their phones than in-store for the first time ever. Retailers are scrambling to strengthen overall omni-channel marketing experiences to drive more sales online, mobile and in-store — wherever the customer is, however they choose to make a purchase. As such, we've recently seen a significant rise in retailers offering in-store pickup for online and mobile orders.
While this isn't something entirely new, more and more retailers are jumping into the fray, adding multiple levels of complexity for themselves in supply chain, replenishment, system integration and, last but not least, customer communication perspectives.
The good news is that even without an app, there's a way to keep your customers informed in real-time as they head to your store for pickup. For a customer, today's in-store pickup experience is still quite cumbersome — checking email to see if their order is ready for pickup, printing the order confirmation, having to physically bring that piece of paper to the store (not to mention the journey there).
All of this can be streamlined by using mobile wallet.
Streamline the Customer Experience
Mobile wallets allow customers to download their order confirmation detail onto their smartphone — all without downloading an app. To enable download, retailers simply add a button onto the confirmation email (button shown below), or include a link on the confirmation screen, or through an SMS/MMS text link. Wherever you can place a URL to communicate with your customers, you can distribute a mobile wallet pass. Mobile wallet order confirmations are stored in Apple Wallet or Android Pay, depending on their device, for easy access from their smartphone.


Include "Add to Apple Wallet" and "Save to Android Pay" buttons in your communication for seamless mobile wallet downloads.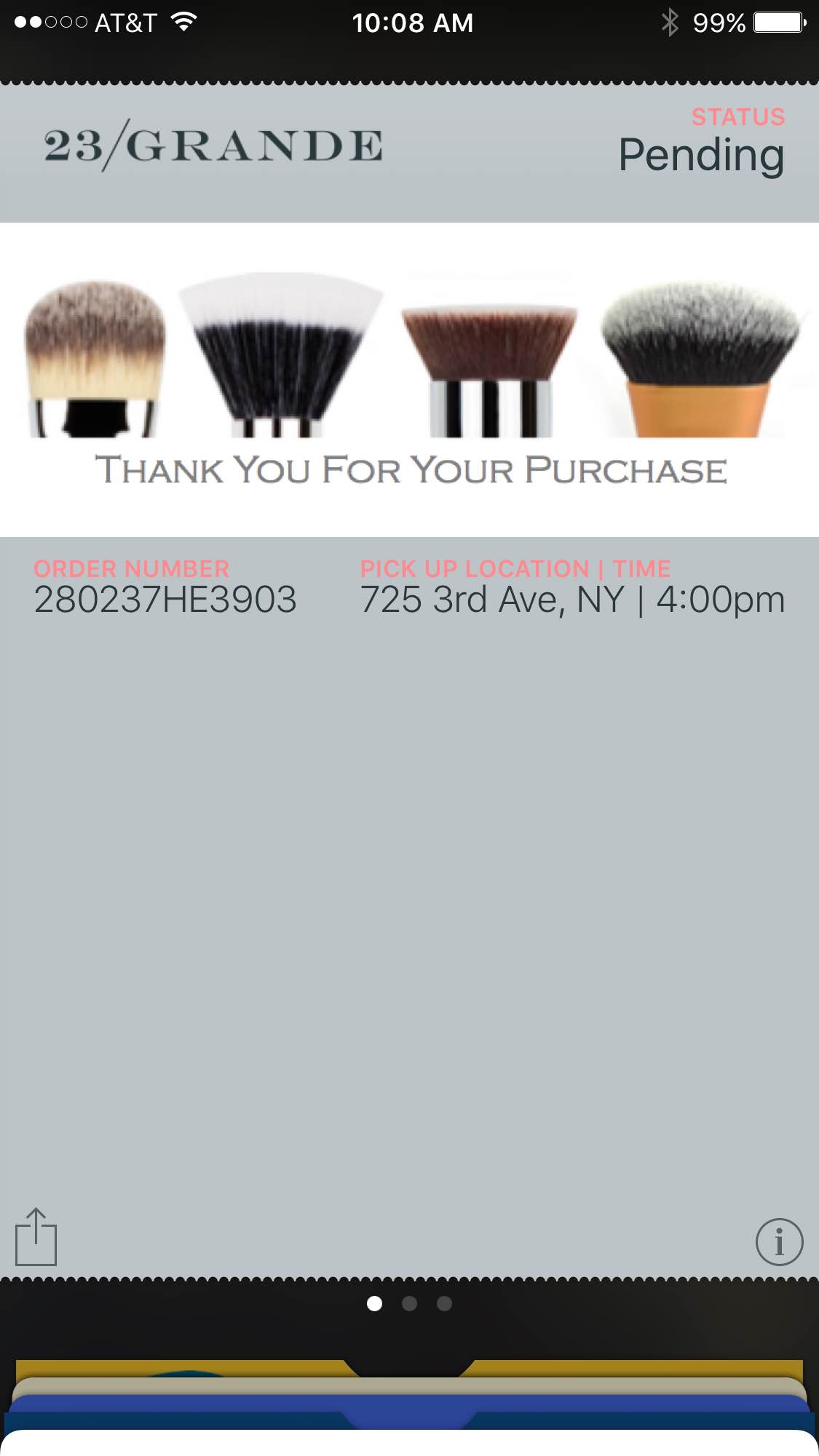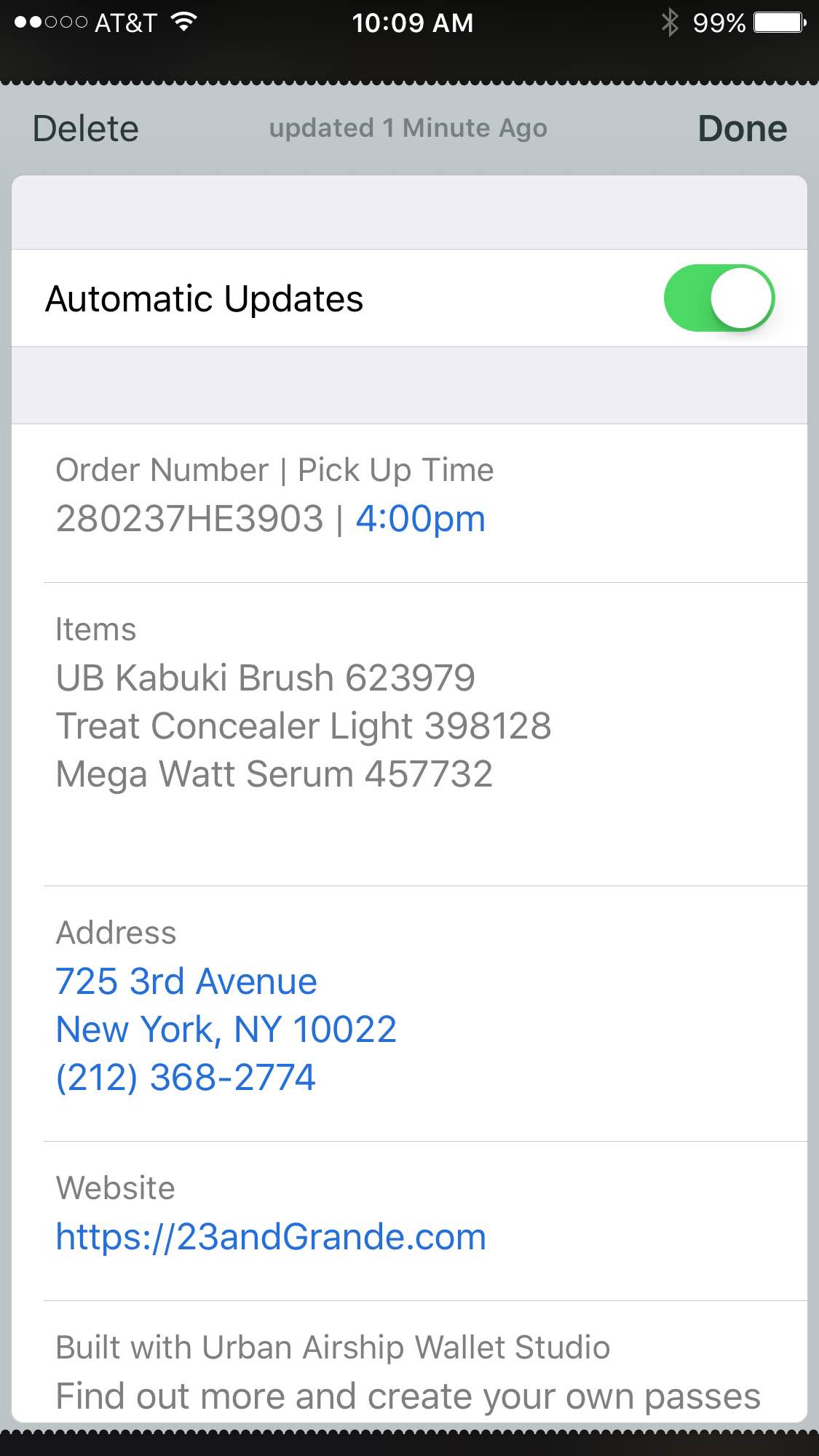 Above: Example of mobile wallet order confirmation pass
Increase Customer Satisfaction Through Personalization
One of the smartest use cases we've come across for in-store pickup is layering location-aware (geofences and/or beacons) communication onto the mobile wallet confirmation pass. Doing so allows retailers to automate notifications to the customer upon store arrival. For example, as a customer enters a geofence or beacon, a message can be sent to their lock screen alerting them that their order is ready for pickup. With a single swipe on the lock screen, they can readily show the sales associate the order confirmation and be in and out quickly — no need to fumble through their phone to dig up that order, no need to print the order confirmation and no need to remember to bring the print out confirmation with you.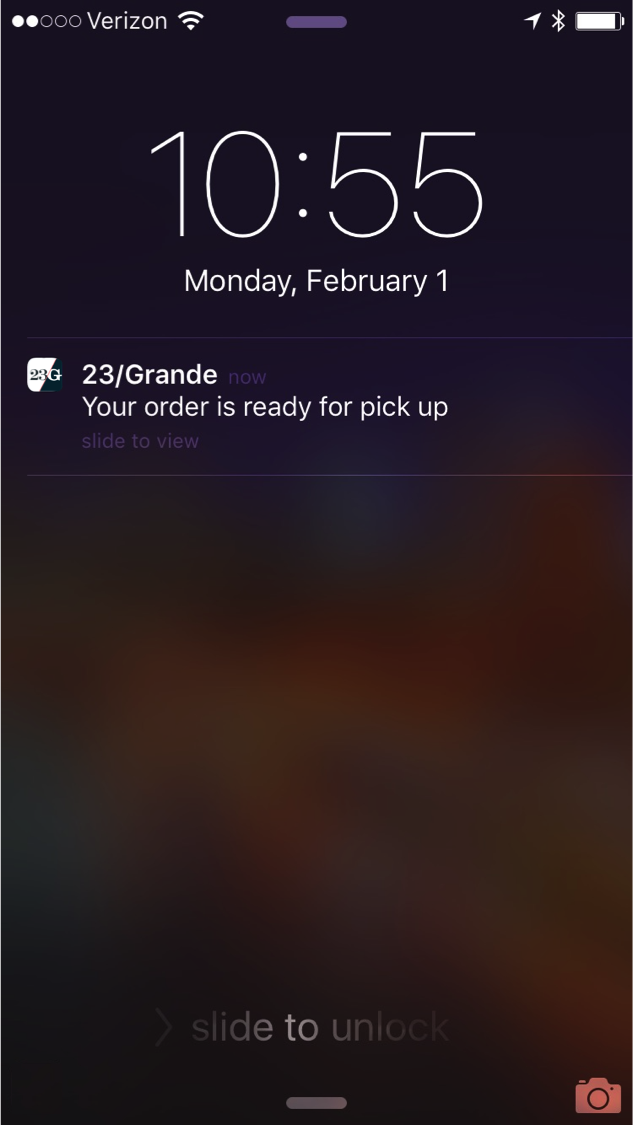 Some brands are taking this to the next level by delivering welcome messages upon store entry. Sales associates can also be alerted that Mrs. Smith is on the premises for pickup. This level of engagement saves time, is seamless and leads to increased customer satisfaction.
Retailers See Benefits of Higher Mobile Engagement
Mobile is changing the retail landscape, and there are many use cases for how retailers can use it to their benefit. By streamlining one key method — mobile wallet — retailers can:
Issue a wallet item with the order confirmation number, store location and other important information.

Directly send a notification to a customer's lock screen, alerting them their order is ready for pickup.

Create geofences and beacons that tie to mobile wallet for a more personalized experience.

Light up member's lock screen with the order confirmation info when they enter the store.

Alert sales associates that a customer has arrived at the store for pickup.
Smarter, faster experiences to reach the customer benefit — their merchandise! — will only increase customer satisfaction and future sales opportunities down the road.
Interested in making your omni-channel customer experience even better? Learn how to seize the mobile wallet opportunity, or get started today with a free trial.
Subscribe for updates
If the form doesn't render correctly, kindly disable the ad blocker on your browser and refresh the page.
Related Posts
Categories