Privacy Updates, Shopify Partnership, AI Improvements & More: Google I/O 2021 Highlights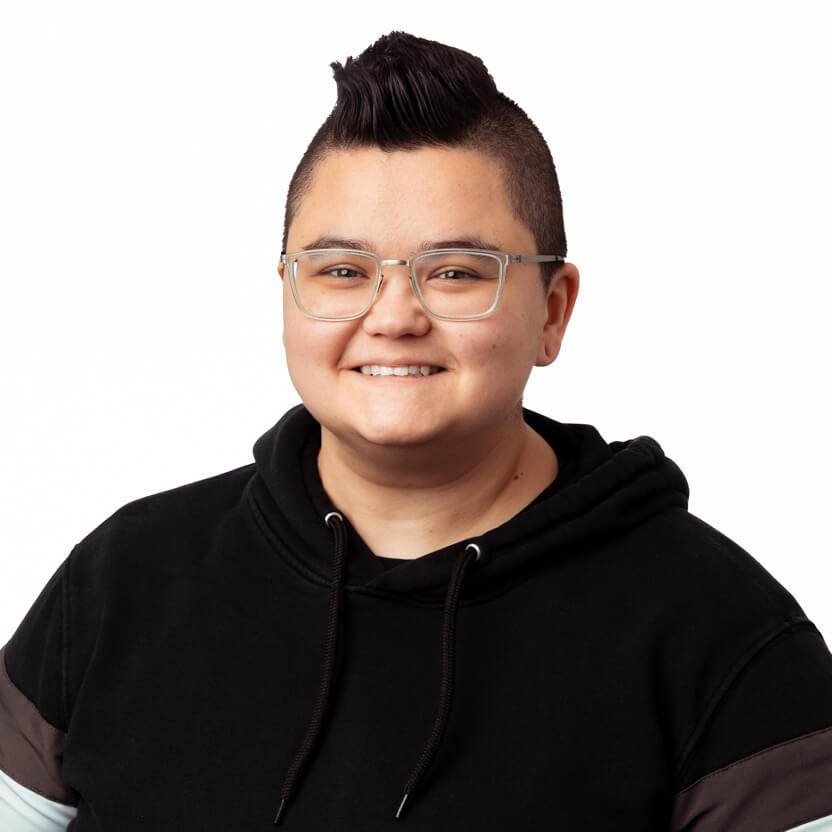 Like so much else, Google I/O went virtual and kicked off the week with a keynote on May 18. The team at Airship tuned in to learn about all the latest updates from privacy and AI to a new look for Android and tools to make work easier. Here are some highlights, including new privacy updates and Shopify partnership, you should know about.
It's All About Privacy
Given all the privacy changes happening in the mobile ecosystem right now, it was no surprise that privacy was a big theme for Google I/O this year. Google is making their stance on user privacy known with their tenets of Secure by Default, Private by Design, and You're in Control.
Two years ago, Google announced their auto delete feature which gives user's control over the storage of their activity data, and last year they made this 18 month auto delete window the default for all accounts. On Tuesday, Sundar Pichai announced this auto deletion is now active for over 2 billion accounts.
There were many privacy update announcements, including updates in Android designed to minimize the scope of data that Android apps can access and how this data is processed and protected. The new privacy dashboard allows users to see which apps used different sensitive permissions on their device, such as Location and Microphone, in the last 24 hours and why they used it. From this dashboard, users can manage their permission settings as well to ensure they are in control of what data is being accessed and why. These settings can be revoked for specific apps and all apps at once, including Google apps.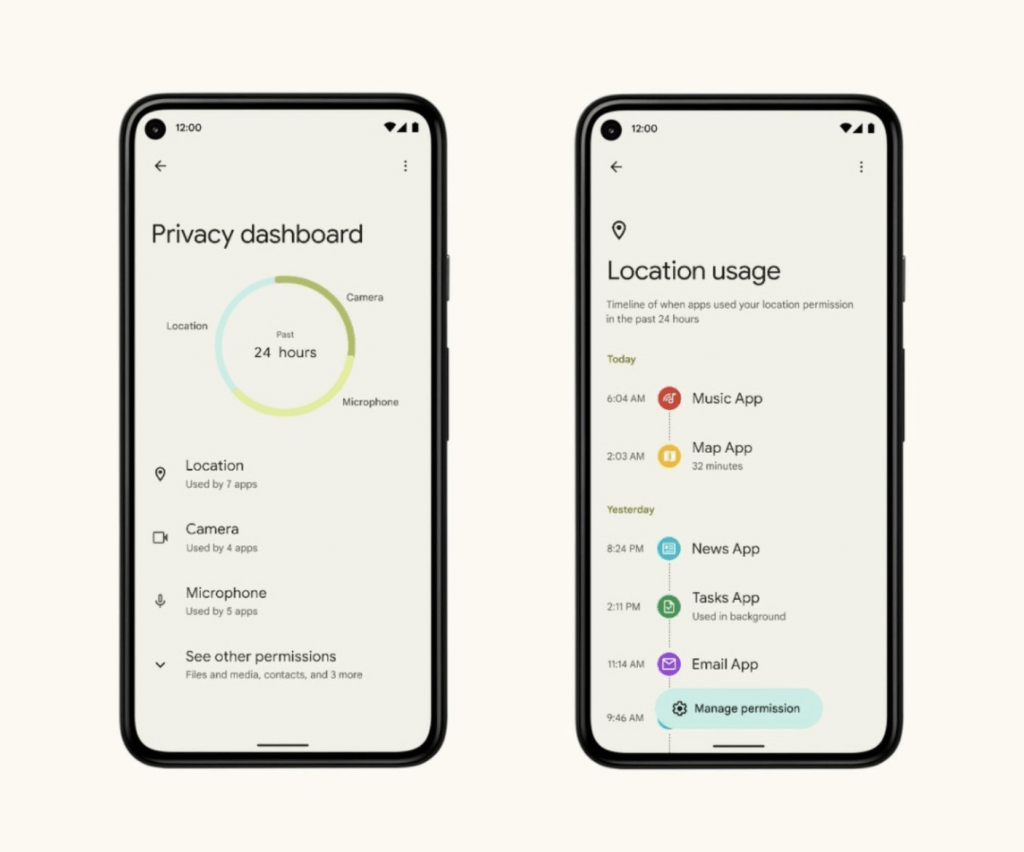 Google Partners with Shopify
Google's new partnership with Shopify will allow merchants to showcase their products across Google's Search, Maps, Images, Lens and Youtube. Online retailers can sign up easily to have their products appear across Google's 1 billion "shopping journeys."
Google also made quotes updates to their shopping experience, including a summary view of all your abandoned shopping carts as well as options to opt in to promotions and price drop notifications. Loyalty got a "coming soon" feature that will let users link their Google account to loyalty programs.
Work-From-Home Inspired Google Workplace Improvements
After over a year of working from home for many of us, Google is making some welcomed updates to Google Workspace. Smart Canvas is a new experience in Google Workspace that encourages users to collaborate and do better work together. Highlights include a brainstorming component, the ability to present directly from a google doc, sheet, or slide; customized views to arrange people on a video call, as well as inclusive language recommendations to encourage the use of gender neutral language such as "chairperson" instead of "chairman." Good news if any of these features sound exciting to you, Workspace will be available to everyone, not just Google customers.
Upcoming Android Version 12 Changes
There are many changes coming to Android in version 12 that we can't wait to try out. The most noticeable of them all is Material You, the new design language for apps on Android. This update, a shift from Google's Material Design approach, is all about giving user's control over how their device looks with the ability to change the color palette for their apps. For the first time, users will be able to personalize how their device appears, and the best part is, they can do so across their devices from their phone to their watch to the TV.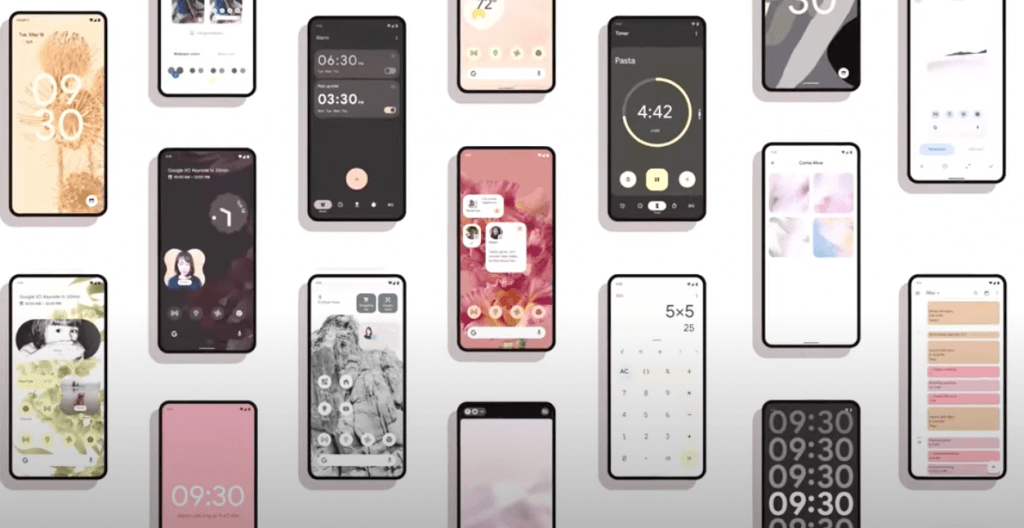 Users can also expect new widgets, a clock that gets larger when there are no notifications, dynamic lighting, and a simpler settings menu. Google is also bridging the gap between mobile devices and smart TVs (and recognizing that we all lose the remote at least sometimes) by bringing remote control settings directly into the phone. This is part of their larger goal around ensuring all of your devices running Android work better together, with your mobile phone at the hub.
The Latest AI Updates
It would be remiss not to touch on some of the big AI capabilities that were showcased during the keynote. There was a clear focus on language processing and understanding through AI, which Google highlighted with their LaMDA model. LaMDA is an experiential language model for dialogue applications and it is designed to be able to have a conversation on any topic. In the demo, we could see the way in which the model allows these applications to respond to and carry on a more open ended dialogue with the user, setting it apart from other chatbot experiences many of us have had. Ultimately, LaMDA seeks to improve the overall abilities of Google's assistance technology while also improving the conversational nature that users can expect.
Google announced another natural language processing model, Multitask Unified Model, or MUM for short. This model will aid in the search process, allowing users to receive responses to more complex, conversational type queries such as the one asked by Google's Prabhakar Raghavan during the demo "I've hiked Mt. Adams and now want to hike Mt. Fuji next fall, what should I do differently to prepare?". Not only can the model understand text, but it can also understand images and videos (think showing a picture of your hiking boots and asking if these are acceptable for your next hike) and it can process information in other languages and respond back to the user in their native language.
And Everything Else
There were many more updates announced yesterday at I/O, ranging from improvements in Google Maps with the addition of crosswalks and sidewalks; new additions to Google Photos such as Little Patterns (an ML derived feature that identifies and resurfaces smaller moments within your photos) and ways to make looking back on photo memories more inclusive, allowing users to hide photos of certain things or people from their photo memories.
Included in those updates was wearOS with its biggest update ever with a new unified platform between Google and Samsung and some love from Fitbit, a new addition to the Google family. The Google / Samsung partnership is focused on 3 areas: battery life, performance, and making it easier for developers to build apps for wearOS.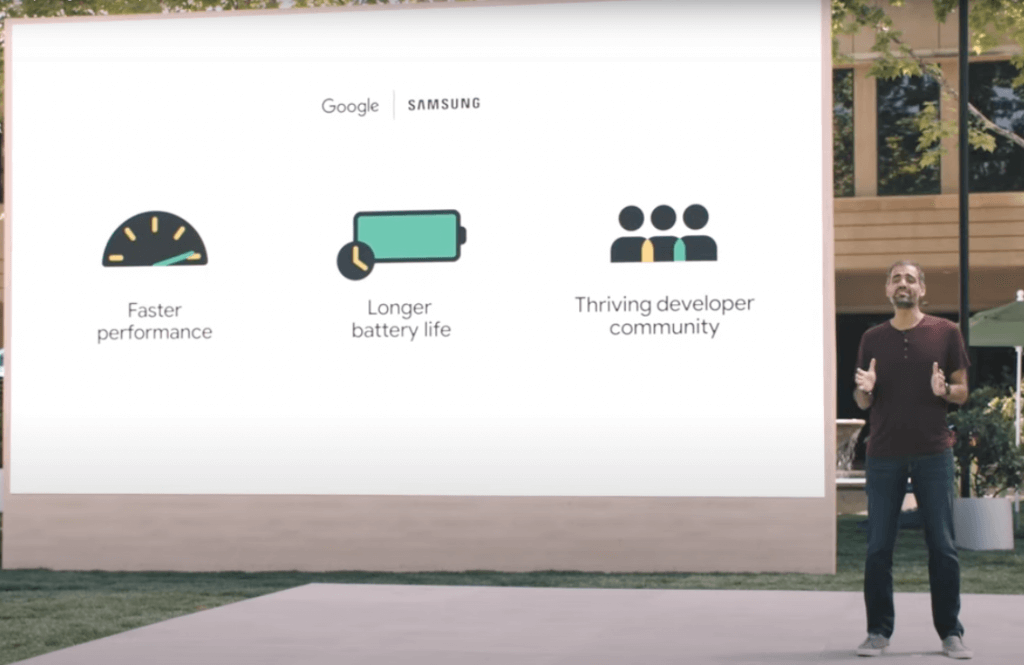 The experience may have been a bit different this year but there was no shortage of new features and capabilities to keep us engaged and excited for what's to come. To learn more about all the changes Google is bringing us throughout the rest of this year, check out the keynote.
Subscribe for updates
If the form doesn't render correctly, kindly disable the ad blocker on your browser and refresh the page.
Related Posts
Categories