Digital Marketing Insights from Symbility, Rogers Sportsnet and mParticle: Recapping Our Toronto Mobile Growth Workshop
Recently, Urban Airship got together with mobile professionals in Toronto for another edition of our Mobile Growth Workshop series, where thought leaders from Symbility, Rogers Sportsnet and mParticle shared their ideas with our very own Lisa Orr and Mike Herrick. We've put together this recap with highlights of the top moments for those of you who couldn't make it.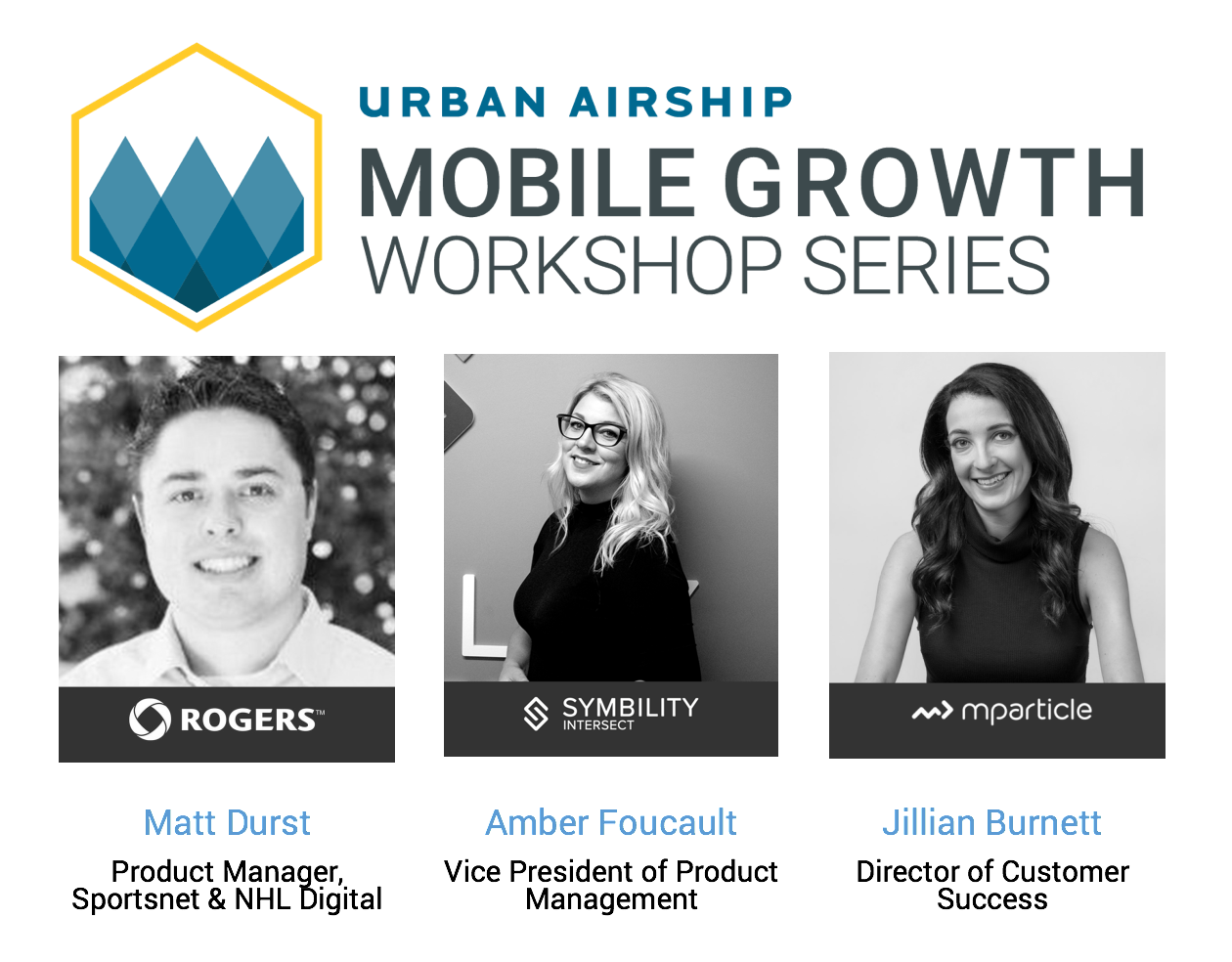 What are the secrets for bringing great mobile experiences to life?
"Creating engagement around a business problem isn't the right approach, it has to be about what's delightful to your users. So, we focus on prototyping, lean methodologies, and vetting problems through lean frameworks. As long as I am solving a core requirement of what a customer needs, and doing it in a super interesting way, that's going to lead to engagement." – Amber Foucault, Vice President, Product Management at Symbility
"When I think about what we want to put into a great experience, I go back to when I was hired. My boss said We need a new app, go to it. It was a rare opportunity to start fresh. We started with a visioning exercise, talked with our team about our brand strengths and the competitive landscape for sports apps. We prioritized based on our internal strengths and where we thought the tech was going. Three years later, we've added live streaming and a subscription product to support our original vision." – Matthew Durst, Product Manager, Digital Media at Sportsnet & NHL Digital
Talk a little about your approach to storytelling and building a compelling brand experience.
"Today, brands feel like the best way to connect with consumers is through their phone, but sometimes struggle to take storytelling from other mediums and bring it into the phone. We try and bridge that by educating clients on how to use notifications, images and videos to pull the consumer through their screen and into the brand experience." – Amber Foucault, Vice President, Product Management at Symbility
"Storytelling is key to our brand. Our main voices represent our brand and tell the stories. As a product and tech person, there's been a lot for me to learn about how to bring the best of that into a mobile context. We use iOS, Android, Apple TV, Apple Watch and Chromecast and they all have different consumption patterns, for example Apple TV has lower frequency but longer sessions. The challenge is figuring out what we can do in each scenario to deliver engagements that keep people coming back." – Matthew Durst, Product Manager, Digital Media at Sportsnet & NHL Digital
Lapsed users are a common problem for many mobile marketers. How can you get more users to come back to your app?
"Our retail and gaming customers in particular are very interested in this. We're seeing a renewed focus on re-engaging lapsed users using what I call a Golden Hockey Stick analogy, which is basically going back to get the users who first started using your app and getting them re-engaged" – Jillian Burnett, Director of Customer Success at mParticle
What's the difference between artificial intelligence and machine learning, and why is machine learning so important in mobile?
"The low level of AI is your Roomba. The high level would be some kind of recommendation system that presents you with smart choices. The underlying technology that powers those smart choices is machine learning; it's the tool that allows us to create the facade of intelligence. As to why it's so important in mobile, there is just so much data constantly coming in from mobile devices. That makes customer data your bread and butter. Looking specifically at apps, by capturing data and learning from it I can determine when you use the app, even where if location is enabled, and your affinity for different types of engagement. Machine learning makes that possible." – Lisa Orr, Data Scientist at Urban Airship
What are some of the challenges of working with AI here in the early days and how may those things change?
"I think a lot about how we can share that with customers to do the best job for them. Looking ahead, I think the evolution will be to elevate data models as enablers of goal-driven events. For example, in a dating app you think about users who open the app but don't send any communications. How can we drive them forward into completing that journey. Maybe it's by learning from the people who are already doing what you want and creating an experience based on that to get people who drop out in the middle of the journey more engaged." – Lisa Orr, Data Scientist at Urban Airship
What are some easy ways to start thinking about using data and how to succeed in the face of so-called data silos?
"I would say to start thinking about remarketing and user acquisition, and how to use your own data to make their marketing efforts smarter. I'd also suggest they stop wasting money targeting people who already have your app. As for data silos, success comes from the ability to recognize the problem and getting data into a common platform. Do that and you can start analyzing data and creating a consistent user experience across all platforms." – Jillian Burnett, Director of Customer Success at mParticle
With machine learning models still under development, is there a way for brands and marketers to take advantage of them today?
"You can take advantage of the signals of people who are likely to leave you to automate retention messaging, for example. There's still a ways to go to really unleash the power of machine learning, but what we're building now are a number of models for things like predictive churn, or the best time to send a notification. We're also working on models to help you figure out what the right content is to send based on different sets of goals. The goal is to give our customers the tools to set the ideal attributes to manage all that. Hopefully, that will happen sooner than you may think." – Mike Herrick, VP Product & Engineering at Urban Airship
Any thoughts for brands trying to do more and better with their data?
"Start by thinking about your goals, the data streams available to you, and what you want to know. You can do all those things today. Look at how you collect and organize data, and very importantly, how you share it between your own systems, or with others. You can do a lot to set yourself up for success by going through this exercise." – Jillian Burnett, Director of Customer Success at mParticle
Want more insights on growing your business and creating deeper connections with prospects & customers? Subscribe to our blog today, or talk with a solutions expert anytime!
Subscribe for updates
If the form doesn't render correctly, kindly disable the ad blocker on your browser and refresh the page.
Related Posts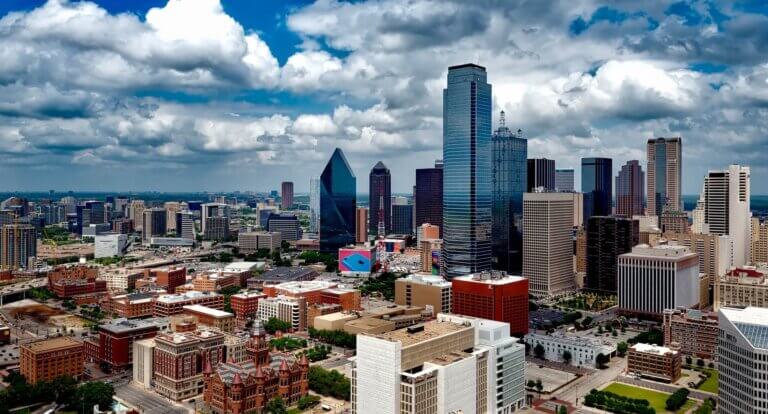 Insights from GameStop, JCPenney, TGI Fridays, Neiman Marcus & Bottle Rocket: Recapping Our Dallas Mobile Growth Workshop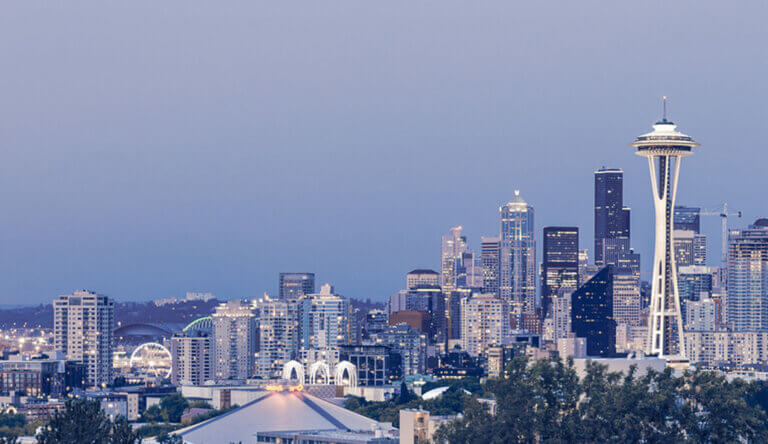 Insights from Zillow, Starbucks, Alaska Airlines, Caesars & OfferUp: Recapping Our Seattle Mobile Growth Workshop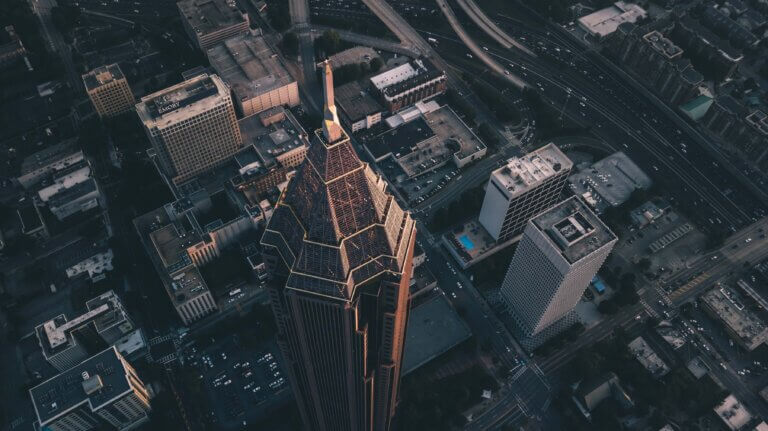 Insights from Cox Media, Turner Sports & POSSIBLE Mobile: A Recap of our Atlanta Mobile Growth Workshop
Categories