Boost Holiday Retail Sales: A Year-Round Planning Checklist for Mobile Marketers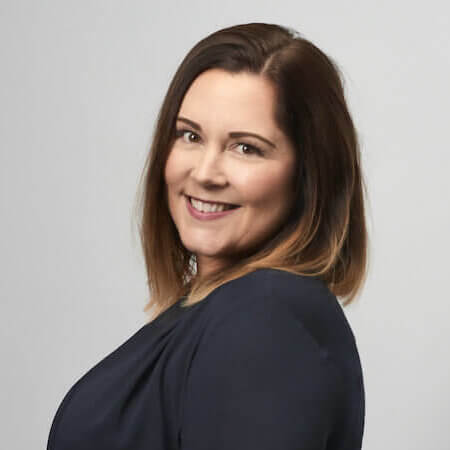 Preparing for the holiday season is a year-round process. Our checklist will help you stay on track for success throughout the year. Want everything in this post in a handy PDF? Download our eBook!
---
It may feel like it all went down just yesterday, but the holiday season will be here before you know it! Marketers need to be present at the point of influence and purchases through multiple channels.
Following the steps and tips below will help you cover all your technical, creative and targeting bases – and make your next holiday shopping season the most successful one yet!
Q1: Assess and Retain
While you may already have your annual marketing plan in place, Q1 is an excellent time to reflect on improvements to this year's messaging plans. What did you learn from last year's mobile messaging campaigns?
Q1 has a number of natural touchpoints, such as end-of-year clearance and Valentine's Day, to re-engage and retain holiday shoppers.
TO DO:
Q2: Integrate, Personalize and Optimize
Three areas retail marketers can drive significant additional value are cross channel integration, personalization and optimization. Q2 is a great time to focus on one or more of these initiatives.
Cross Channel Integration
Retailers' websites have to be fully optimized for mobile –
 good enough to win shoppers' trust, so that they'll be inclined to not just to buy from you this one time, but to download your app and opt-in to push notifications.
So what's your mobile web to mobile app conversion plan? How are you engaging customers across all of your channels? Now is the time to audit your cross channel experience and plan for technical integrations with your shipping, CRM, email and other systems.
Personalization
To minimize the risk of opt-outs and maximize response rate, make your notifications as personalized as your email communications.
There are a number of ways to accomplish mobile personalization through Airship — uploading targeted lists, integrating with backend systems, using personalization templates and more.
Get familiar with the toolset that is right for your goals, and work with your tech team now to test. (We can help – get in touch any time.)
Optimization
Always be testing. Check out our blog post "3 Ways You Can A/B Test Your Push Notification Marketing Messages Today" for some ideas about what to test and how you can learn from your results.
TO DO:
Q3: Target and Acquire
What are you doing now to build your app audience? Do you have a loyalty program? What is your plan to engage and retain loyalists, and win new customers over the holidays?
To acquire new app users, and target current users consider:
Running behind on your Q3 holiday planning? It's not too late to launch a digital wallet coupon or holiday offer. Mobile wallet passes can be distributed through email, social, and even print mailings via a URL. It acts like a lightweight app, allowing for notifications and updates once installed on a user's device.
>> Related content: 4 Mobile Wallet Marketing Campaign Ideas You Can Execute in 2 Weeks or Less
TO DO:
By the end of this quarter, you'll have your holiday plans in place including:
You should also:
Q4: Engage and Maximize Sales
The holiday season has arrived!
For the mobile holiday shopper, push notifications are the best way to announce flash sales, remind them of their abandoned shopping carts, and to offer mobile only and VIP discounts.
By early October, your mobile app is probably on lockdown, and ready for the winter storm of mobile messaging.
TO DO: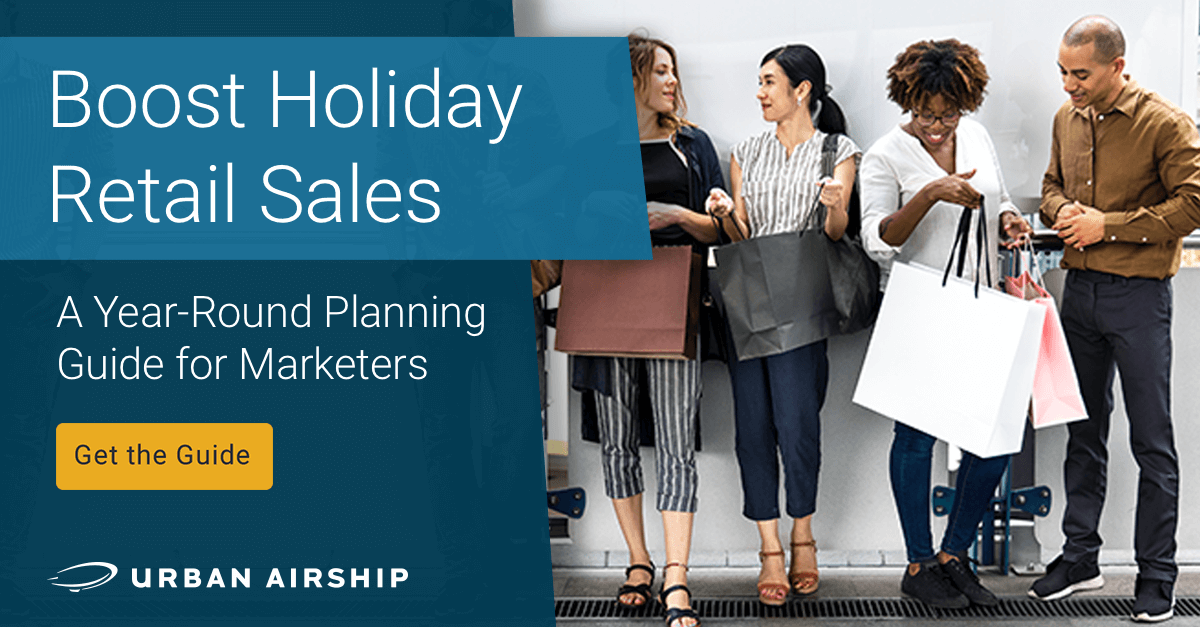 Here's to the Holidays!
By planning ahead, preparing engaging messaging, tracking results and optimizing along the way, retail marketers can ensure that they deliver impactful business results for the holiday season and beyond.
We hope this list will help you stay ahead of the holiday season and improve your mobile messaging throughout the year.
For more tips, tricks, and strategies, make sign up to get our monthly newsletter. We'll make sure you're the first to know about upcoming webinars, benchmark reports, Inspiration Guides and more throughout the year.
Subscribe for updates
If the form doesn't render correctly, kindly disable the ad blocker on your browser and refresh the page.
Related Posts
Categories