How the Cavaliers and Kings Drive Fan Engagement With Push Notifications
Fan engagement is critical for the success of professional sport teams. Learn how the Cleveland Cavaliers and the Sacramento Kings are using push notifications to keep fans in the game.
---
Considering he markets an NBA franchise in the midst of its third straight NBA Finals appearance and includes global icon LeBron James, Michael Conley — the Cleveland Cavaliers' vice president of digital — is rarely, if ever, short on material.
But the value digital marketing professionals like Conley drives by engaging with fans has become nearly as important to the franchise as the value James and his Cavaliers provide on the court.
Especially now.
With fans in Cleveland and around the world constantly seeking more information about the team — especially on their mobile devices — Conley and his digital team are always looking for ways to keep fans connected and engaged. One of their key tools is the Cleveland Cavaliers' mobile app.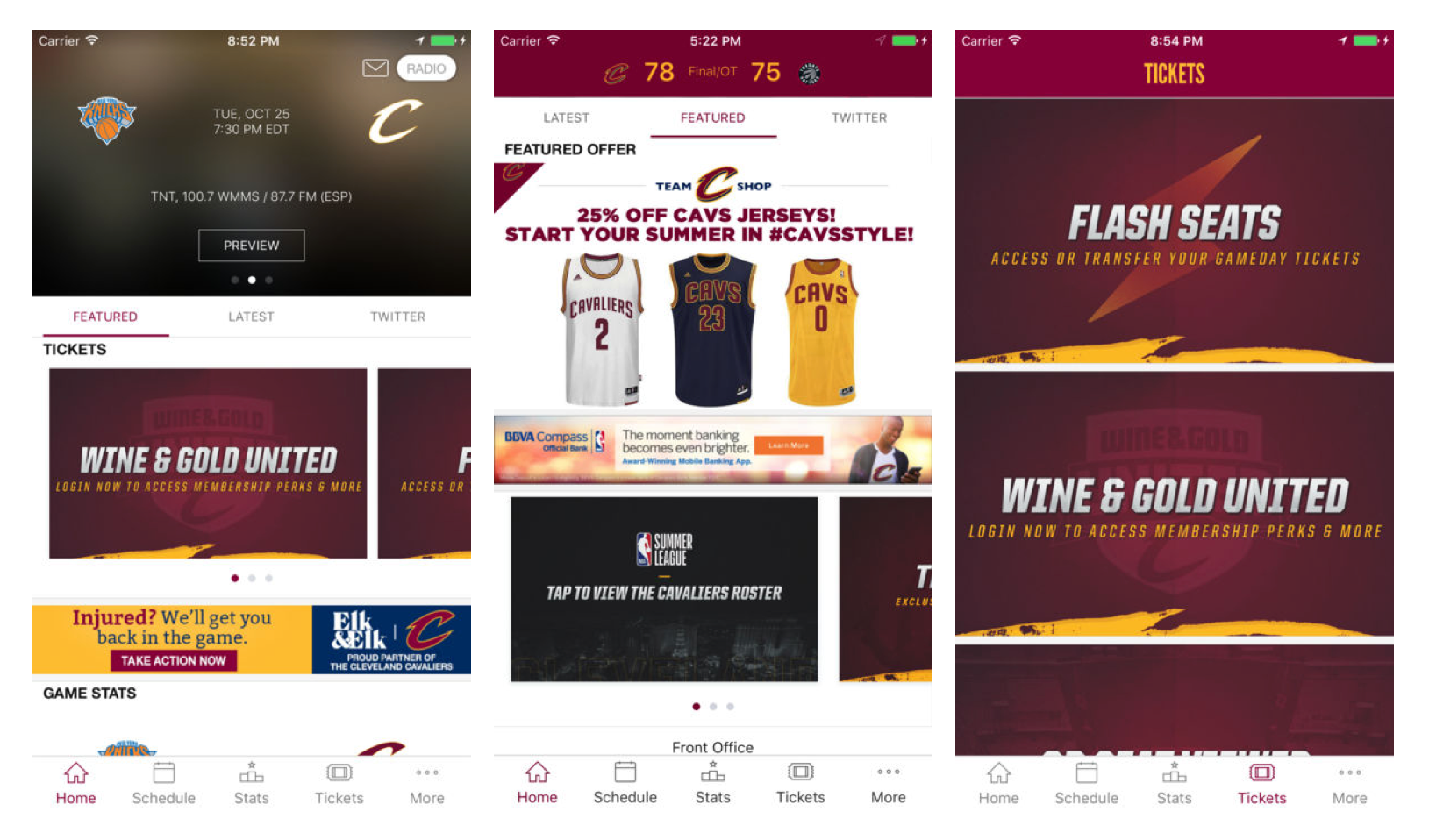 Images from the Cleveland Cavaliers mobile app
"When you download a sports-related app — whether it's an app for a sports news site, a sports association like the NBA or a team— there's a lot of passion, emotion and high expectations behind that decision," said Bill Schneider, Urban Airship's senior director of product marketing.
But when brands fail to effectively communicate with their users through their apps, there's an increased risk of losing their attention and loyalty.
For Conley, who oversees the infrastructure of the Cavaliers' digital platforms– including the team's mobile app — understanding what types of information fans are seeking — and delivering it — is golden.
In a SportTechie podcast interview, Conley said competition for attention is high. For example, more and more fans are utilizing multiple screens — including mobile devices — to experience games that once were being watched primarily on television. That's a challenge — but also an opportunity.
What Data From 63 Million App Users Reveals About Fan Engagement Best Practices
Push notifications sent from mobile apps are one of the most effective ways for apps to stay connected with users. Sports apps have an especially unique opportunity to deliver what fans are looking for in push notifications: personalized, real-time, messages — which can even include video replays and pictures — to keep fans in-the know with lineups, scores, stats, upcoming games and much more.
So what do the most successful apps do to make sure they're delivering the information their users want most in the moment they want it?
In early 2017, Urban Airship completed a data study analyzing 63 million new app users from 1,500 different apps across eight industry verticals to determine the effect push notifications have on mobile app retention rates.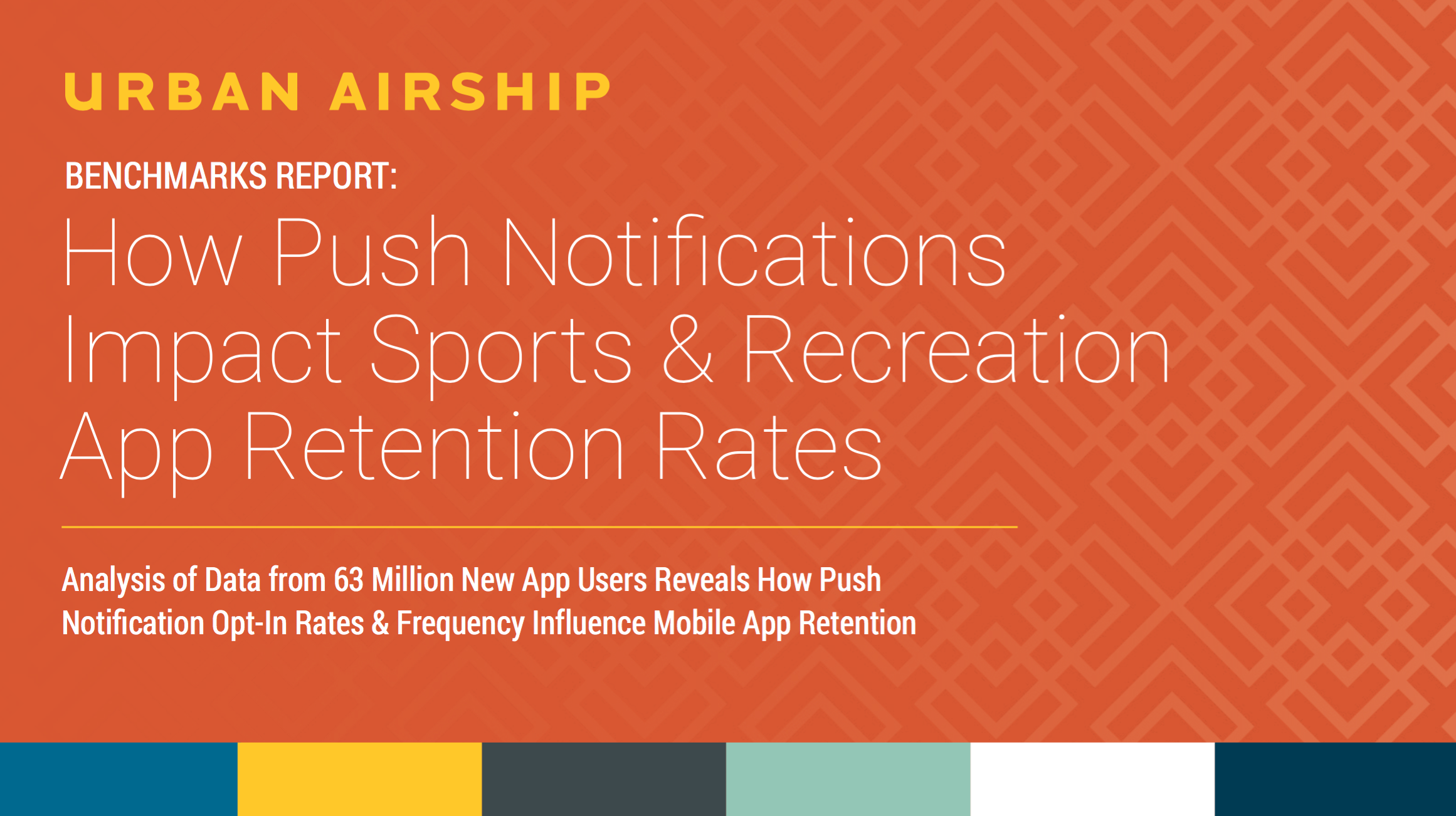 The key finding in the study overall: app publishers lost 95 percent of their audience within 90 days if they didn't engage them with push notifications.
But, if users received at least one push notification within 90 days after downloading the app, retention rates went from 5 to 10 percent. If notifications arrived weekly, retention rates tripled to 30 percent. And if users received notifications more than daily, 50 percent continued to use the app.
App retention rate trends were even more pronounced on sports-related apps specifically. Urban Airship found apps that effectively communicated through push notifications more than once a day retained 51 percent of Android users and 54 percent of iOS users in the first 90 days. (See more on how the NBA, NHL, PGA Tour and U.S. Open engage users on mobile.)
That's a powerful endorsement for sending a significant volume of push notifications. But how do you keep users engaged without overdoing it?
How the Best in the NBA are Winning With Push Notifications
Not all push notifications are created equal. Sports apps must be thoughtful about the push notifications they send, making sure they're relevant to their users' needs and interests, says Schneider.
To stay competitive in a 24-7 sports news environment, NBA teams like the Cavaliers and Kings are making the most of push notifications sent from their app with rich notifications, which can include video and emojis, as well as text notifications that alert fans to highlights, stats and scores.
"The best thing to do — and t is part of our core principle — is to listen to your fans, listen to what they want, look at what they're engaging with and don't try to fool yourself that you can out-smart them," Conley said.
Like Conley, Ryan Montoya, the Sacramento Kings' chief technology officer, remains diligent in his efforts to guarantee the information the Kings offer in their app and promote through push notifications is not only meaningful, but engaging.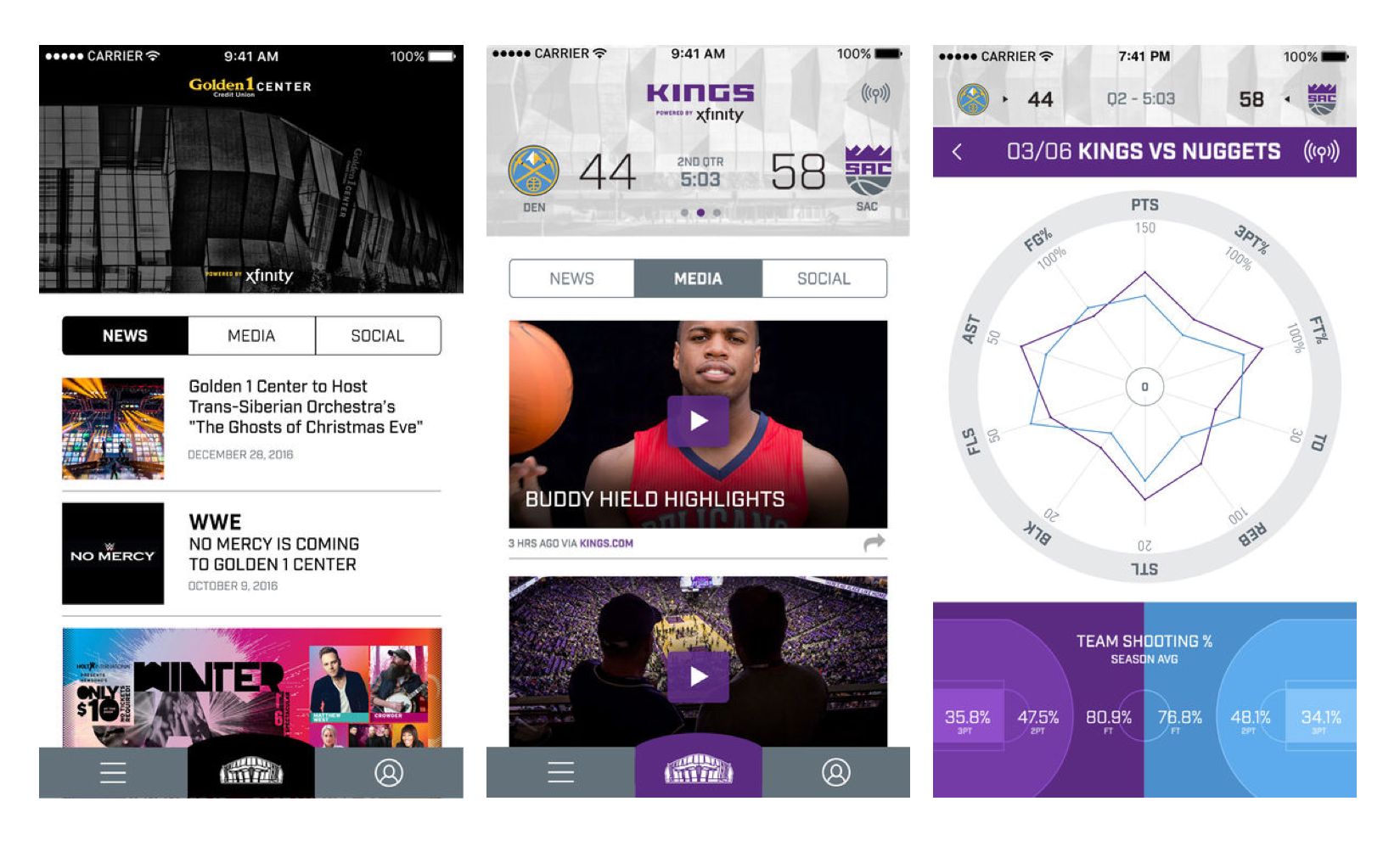 Images from the Sacramento Kings mobile app
Doing so, Montoya said, goes a long way in keeping the Kings ahead of the curve — and their digital competition.
"We know our audience is informed and can get information from multiple sources," Montoya said. "Our objective is to push breaking news and player updates, as well as content that engages fan beyond the lines of the court."
Conley and Montoya agree: getting granular in understanding what app users want to know about is critical for delivering an engaging experience.
"With mobile," said Urban Airship's Schneider, "it's possible to understand in an extremely detailed way what content your users are interacting with the most by tracking app usage patterns. User-level customer intelligence is a critical factor in creating an ultra-personalized experience that keeps fans coming back. It's also now possible, with machine learning, to understand which of your users are at risk of going dormant or deleting your app, so you can take action to re-engage them before they go."
Download the Sacramento Kings case study for more details on how the Kings are boosting fan engagement with mobile.
Staying in the Game
All the best, most sophisticated communication technology in the world won't matter if no one's paying attention. Because of the unique power of push notifications as a channel (opt-in rates for push notifications are at 44 percent – up from 41 percent just two years ago) it's a communication tool modern marketers can't afford to ignore.
Conley remains committed to remaining as connected to his audience as the NBA audience is to its heroes."If we really approached every single project and every day with that mindset — with the idea of being able to deliver a great fan experience and solve problems for our fans with technology," Conley said, "we look at that as a success."
Download the Urban Airship data study How Push Notifications Impact Sports & Rec App Retention Rates to learn more about mobile app and push notification best practices, including ideal push notification frequency for sports & recreation apps.
---
Subscribe for updates
If the form doesn't render correctly, kindly disable the ad blocker on your browser and refresh the page.
Related Posts
Categories