All in a Day's Work at a Hackathon
Last week, Urban Airship engineers visited Google HQ to participate in an Android Pay Hackathon, coming on the heels of Google IO. A hackathon is an event in which a group of engineers, developers, etc. meet with a single goal in mind: to architect and code your way to a solution in the quickest, most efficient way possible. It's exciting — exercising both adrenaline and technical creativity amongst your cohorts.
The Google Hackathon Experience
In attendance were Urban Airship engineers Stefan Lynggaard, Jamie Clinton and Jeff Green. The challenge laid before them: to create a solution that would relieve an implementation pain point for a mutual retail customer that has upwards of 200 stores nationwide. The engineers' long day started with a breakfast at Google with members of Google's Android Pay team and representatives from the retailer's product, marketing and development teams.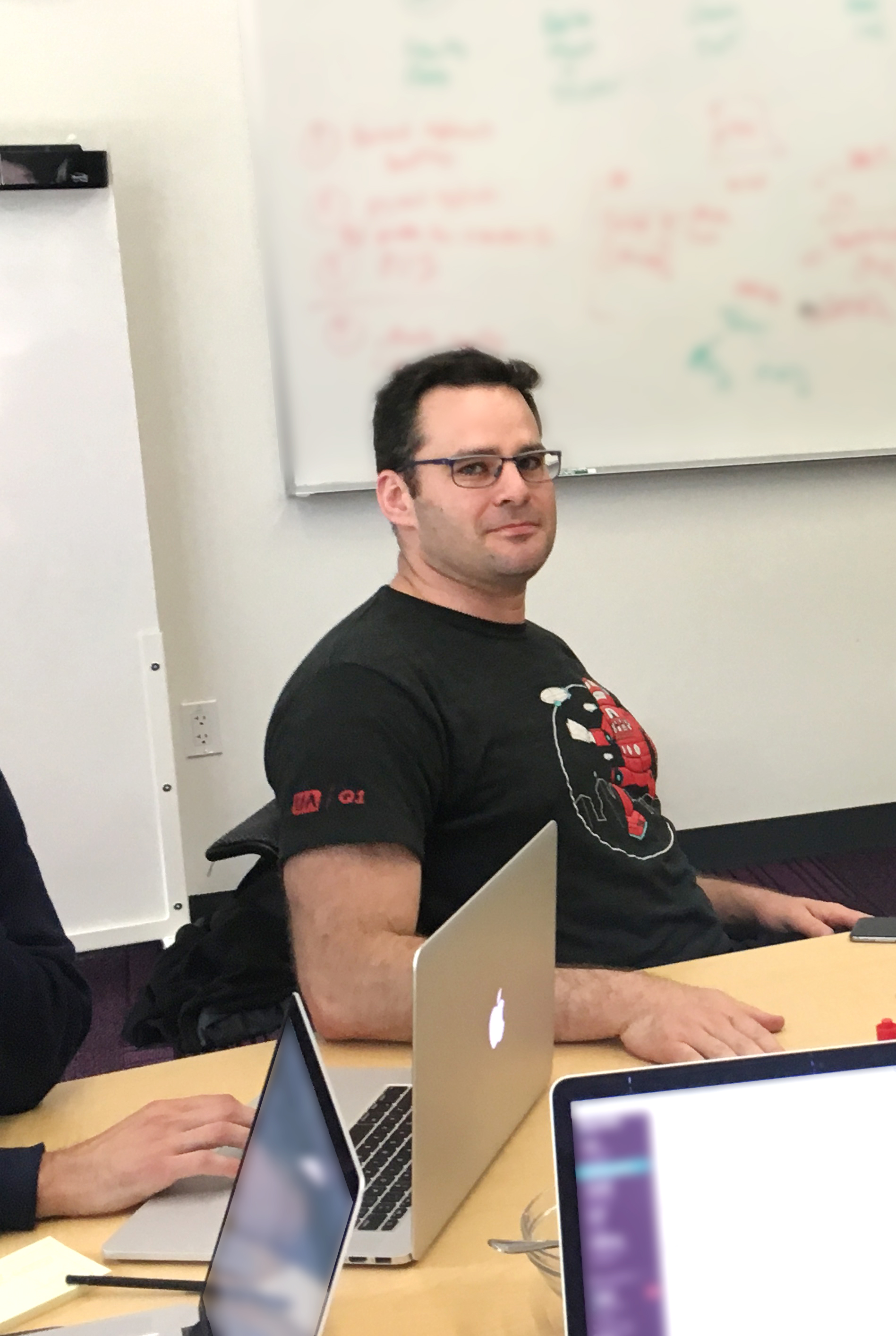 Urban Airship's Jeff Green during the hackathon at Google HQ.
Our engineers said participating in this event provided a great opportunity to dive deeper into the customer's processes, honing in on challenges and working through the technical details. This collaborative work was done across multiple teams at Urban Airship. Airshippers who participated from off site locations were connected via Slack, bringing different areas of knowledge and expertise to bear in a compressed timeframe.
Biggest Takeaways: Understanding The Client's Perspective
According to Lynggaard, one of his biggest takeaways from the hackathon was how beneficial it was to visualize the product use cases in person alongside the customer as part of the development process.
"Any difficulties the clients are having with the product become much more obvious when you are sitting next to them," said Lynggaard. "You get more visibility into how they approach the problem they're trying to solve with our product. This allows us, in turn, to address those points in future product development. It makes you want to work out any rough edges and improve the quality so they feel good about the product and it can be something you as an engineer can be proud of as well."
Another Hackathon? Anytime.
The day was a success — the team was able to implement a creative solution to the problem, and the customer came out of the day with a working, demoable prototype. Urban Airship has always been committed to innovating to serve our customers better, so we're excited about more similar events in the future!
Subscribe for updates
If the form doesn't render correctly, kindly disable the ad blocker on your browser and refresh the page.
Related Posts
Categories